Lakenheath re-enters D-I football play with a bang
By
Stars and Stripes
September 3, 2022
---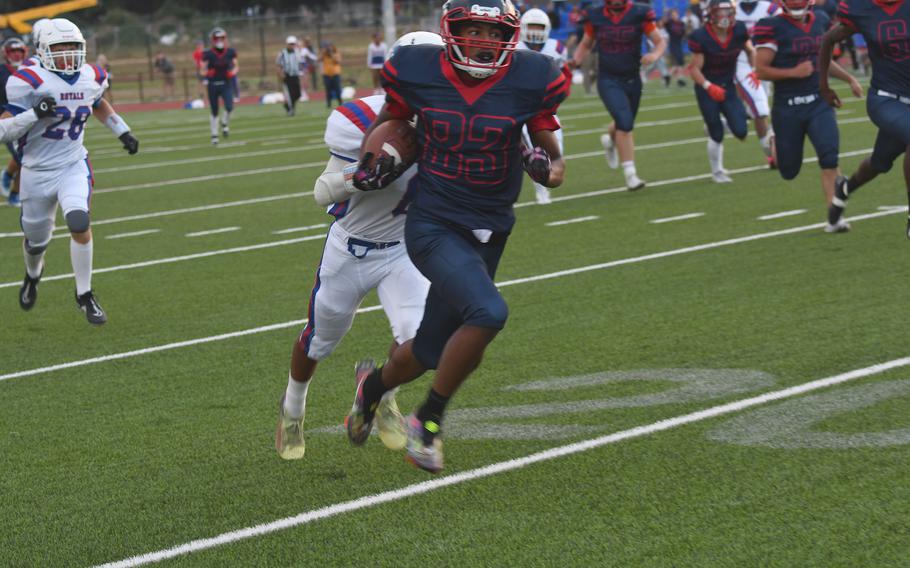 RAF LAKENHEATH, England – After two years not playing against another DODEA-Europe Division I foe, the Lakenheath football team could have been excused for being a bit out of sync Friday night.
Instead, the Lancers appeared to be firing on all cylinders, crushing the Ramstein Royals, 44-6.
Lakenheath, limited to competition in England last year after a previous season lost to COVID-19 protocols, took a 24-6 lead at halftime and shut out Ramstein in the second half.
Nico Marchini threw for 138 yards and three scores, Isaiah Watson gave Lakenheath good field position all game with kickoff and punt returns and the Lancer defense shut down the Royals.
"Really have to give credit to our O-line, they really gave Nico time to throw, letting him make some good reads and stay calm," Lakenheath coach Gabe Feletar said. "Nico has really stepped up and has been a leader on and off the field. He got hurt last year and wasn't able to play any games but he's been working really hard this off season."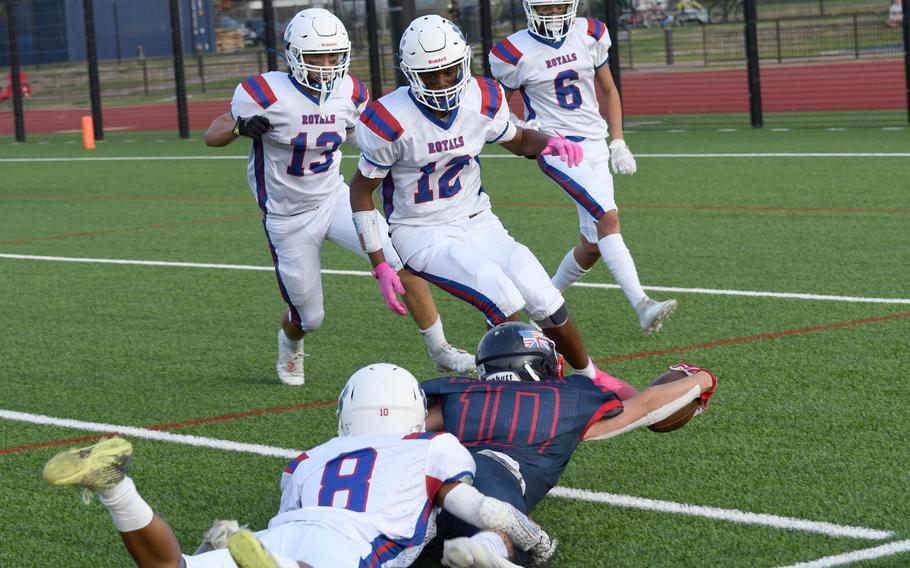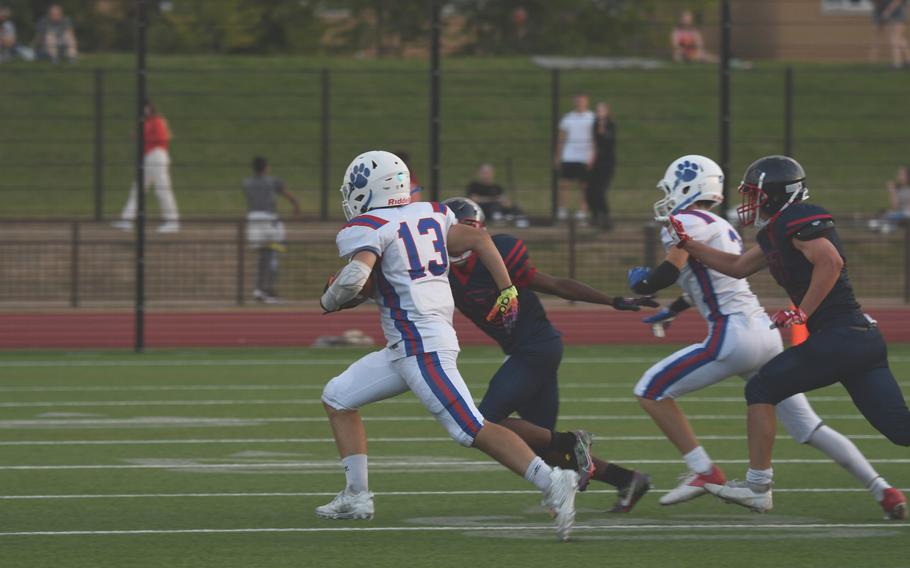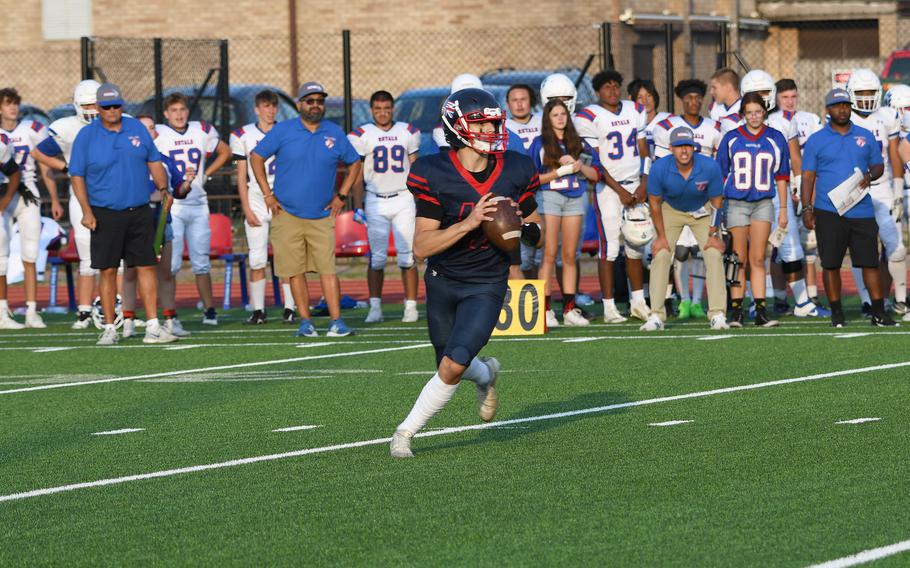 The first quarter was all defense and highlighted by defensive lineman Vincent LaStarza's sack in the end zone to put the Lancers up 2-0.
Marchini set the tone for the rest of the game in the second quarter, connecting with Alex Murillo for a 32-yard touchdown. Sophia Yorko added the first of five extra points. Gavin Idleman's 13-yard scoring run and Marchini's two-point conversion put Lakenheath up 17-0.
Ramstein got on the board with its best drive of the day, going from deep in its own territory to score on Landon Torroll's 2-yard run. But an attempt to run for two points then failed and the Royals were shut out the rest of the way.
"First game of the year is always difficult because there is no scouting report, we didn't know what they had and they didn't know what we had," Ramstein coach Carter Hollenbeck said. "We have a young team on our hands and so it's important to keep focusing on getting better and making sure that the next play is always better than the last."
Lakenheath squelched Ramstein's momentum when Brian Miles scored on a 12-yard pass play from Marchini before halftime. Idleman scored again – this time from 46 yards out – in the third quarter. Tyler Bane caught a 12-yard pass for a TD and Lucius Bowman added an 11-yard TD run for Lakenheath in the final period.
Idleman and Bowman combined for 115 yards on 11 carries for Lakenheath.
Cornerback Karlos Brown had eight tackles to lead the Lancer defense, while LaStarza and linebacker Matthew Donalds had four more. Ryuu Flynn and Bane were each credited with three tackles and an interception.
Ramstein's Torroll had 74 rushing yards on 16 carries and Ethan Wilson had 49 more on 10 carries.
Saturday's contest was the debut of the National Conference that DODEA established before the season began. Wiesbaden is the third member of the conference, while Kaiserslautern, Stuttgart and Vilseck are in the American Conference. Each conference member plays the other two twice – in addition to three non-conference games – so Ramstein and Lakenheath will meet again in Germany on Oct. 14, a week before the playoffs begin.
---
---
---
---