Experienced few lead Wildcats to softball title
By
Stars and Stripes
May 22, 2022
---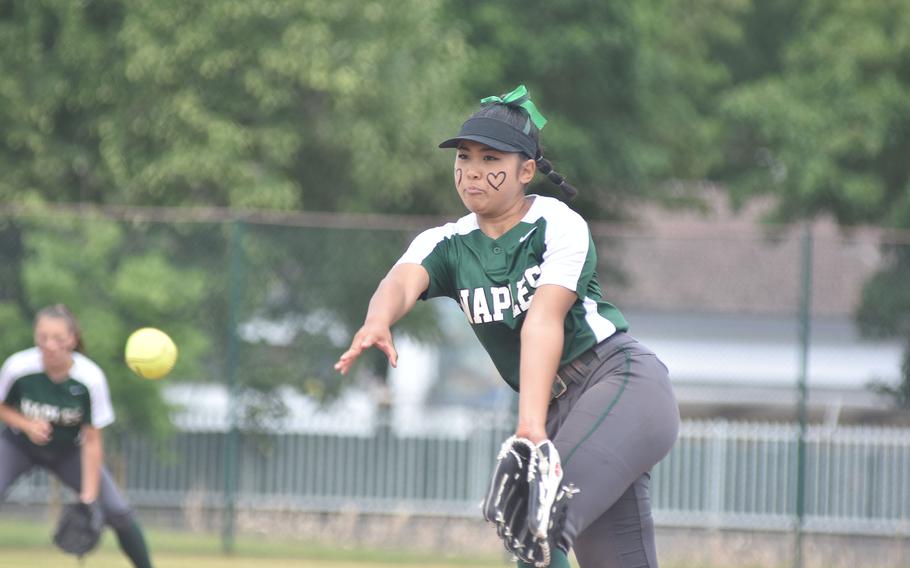 KAISERSLAUTERN, Germany – It doesn't take long to watch a high school softball game to figure out what the most important position is.
So when Naples softball coach Amy Driscol discovered she had three players with pitching experience this season who had never suited up for the Wildcats before, she was more than a bit happy.
Two of them showed off their skills Saturday and the third caught all their pitches behind the plate as the Wildcats won the DODEA-Europe Division II/III championship with a 16-12 victory over Spangdahlem.
"We were very fortunate to have them move in," Driscol said of Rebecca Lee and JuJu Martinez. Senior Alexia Malaca has been at Naples a bit longer but hasn't played due to two years lost to coronavirus protocols.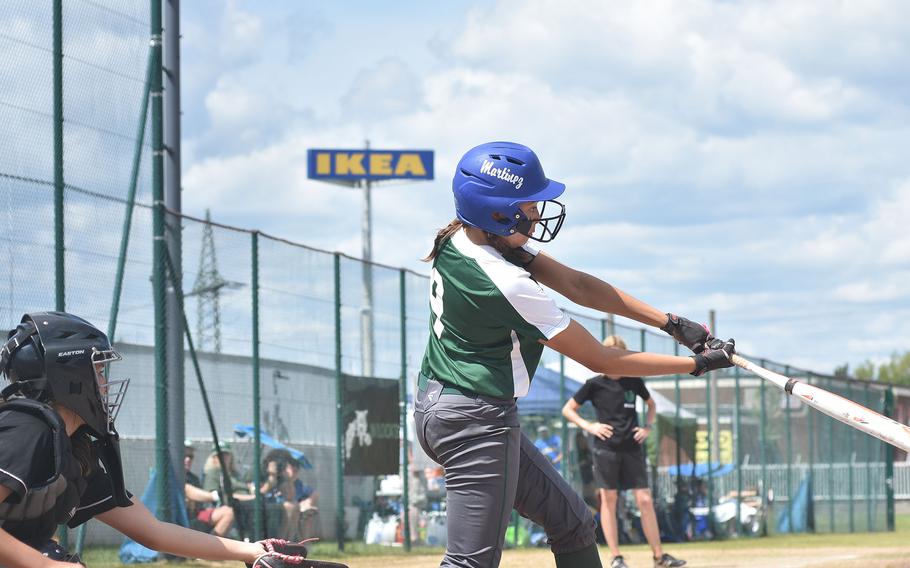 Those two years left Naples – and just about every other team in DODEA-Europe - short on experienced players.
So Driscol said the goal at the start of the year was to teach most of the team basic skills. The new veterans helped out with that.
Martinez, a freshman named the tournament most valuable player, was catching Saturday. Not only did she generally keep balls from going to the backstop, but she starred at the plate, driving in four runs with a pair of doubles.
Driscol said she could play Martinez anywhere on the field thanks to eight years of playing with youth teams in Utah and Nevada.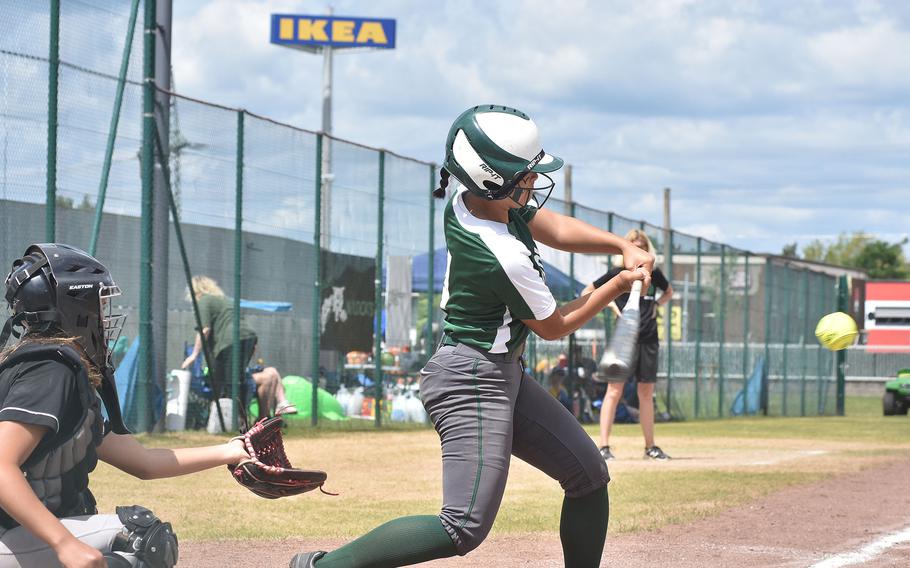 Martinez said she probably prefers the position she played Saturday the most.
"It's just you and the pitcher," she said. "You have to develop a relationship so things go smoothly."
It didn't start off smoothly for the Wildcats against Spangdahlem, which had to rally earlier Saturday to defeat Sigonella 15-14 and advance to the title game. The Sentinels scored five times in the first inning with the help of two Wildcats errors.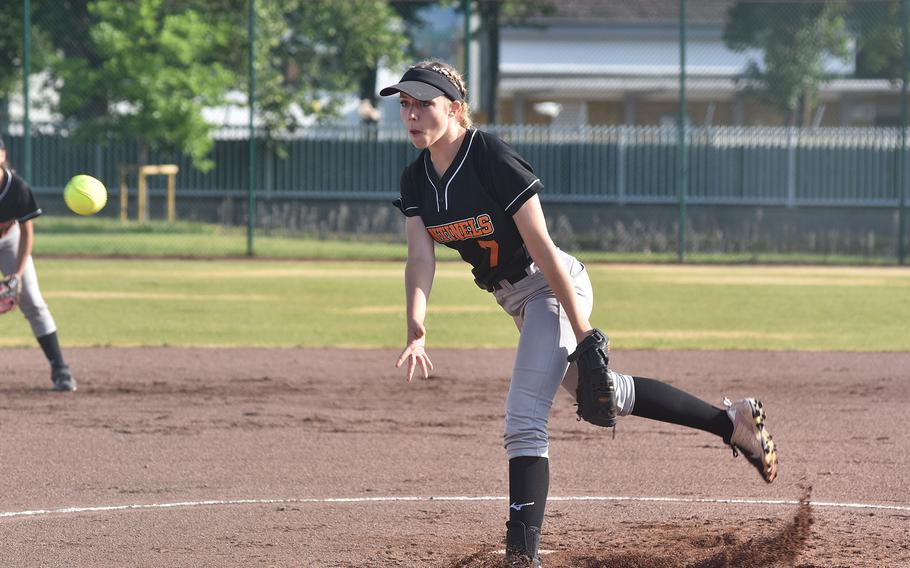 But Naples tied it up in the bottom of the inning. Martinez's RBI double and a run-scoring single from Cadence Quintana were the key hits. After giving up another run to Spangdahlem in the second, Naples scored nine times in the bottom half to take control.
Naples had five straight walks, a hit batter and two singles that didn't make it out of the infield before the Sentinels recorded an out. Martinez followed with a three-run double.
Spangdahlem coach Phillip Byrd said his team's inexperience showed in that inning.
"It was really a Cinderalla story for us to get this far," he said. "We had no experienced pitchers at the start of the year. Not a lot of experience in general, really. Our offense kept us in games all year."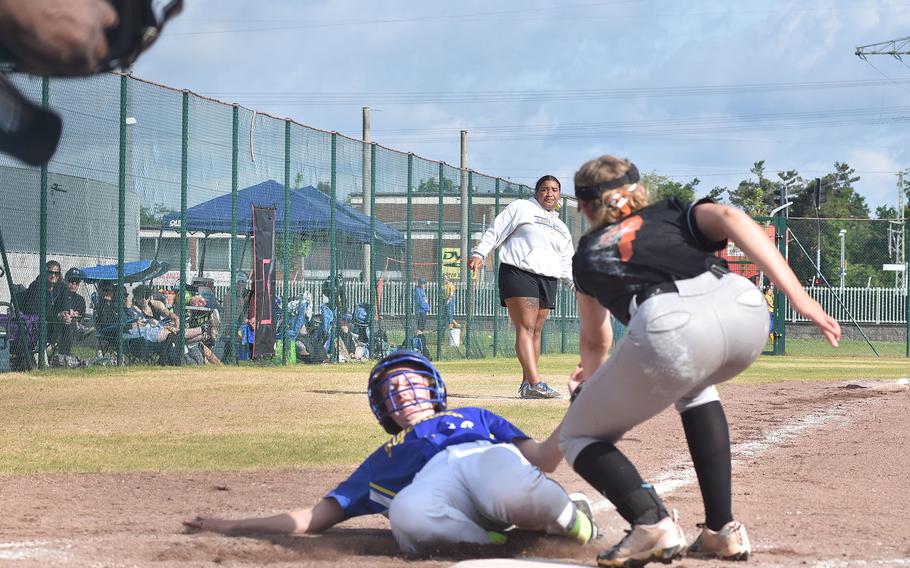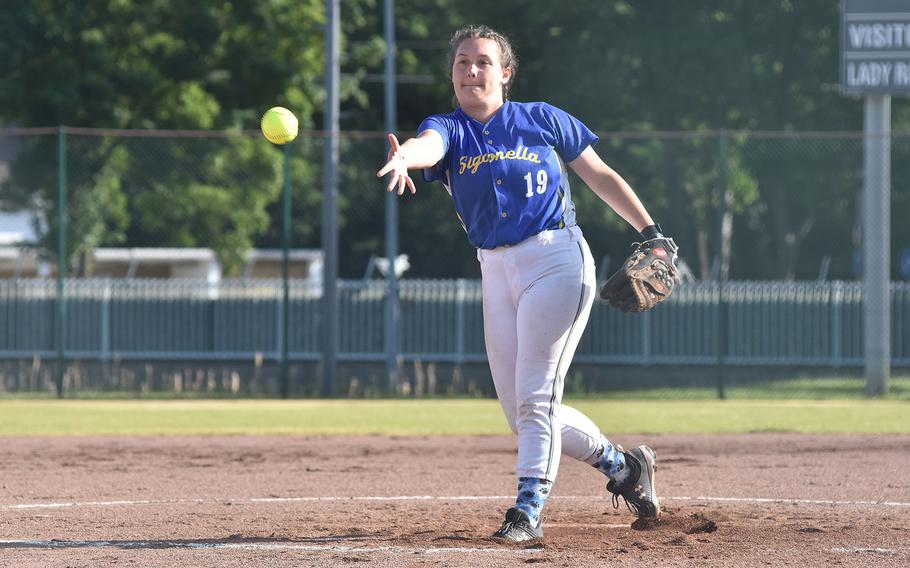 ---
---
---
---