When Royals' hits fall, the rout begins
By
Stars and Stripes
May 21, 2022
---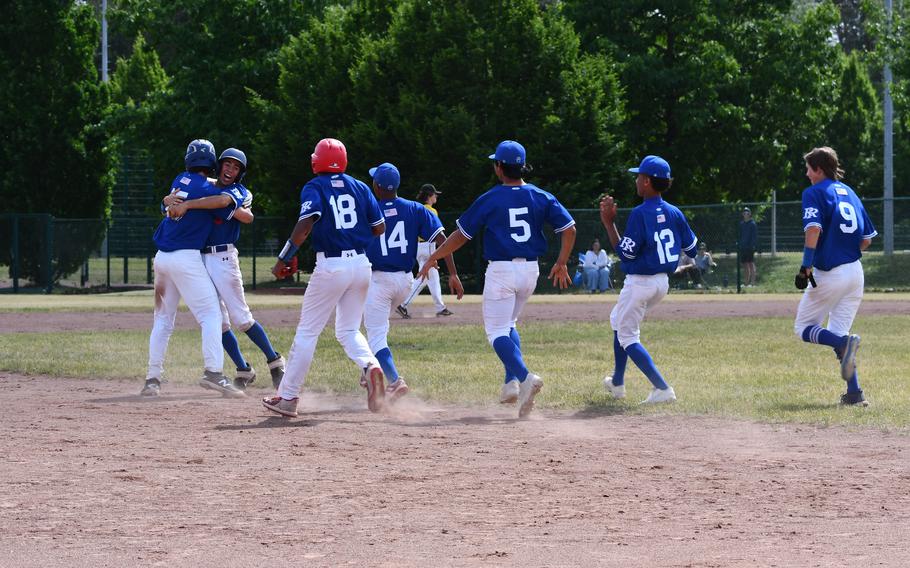 RAMSTEIN AIR BASE, Germany – It took a while for the results to show, but the hard-hitting Ramstein baseball team gradually began to find results Saturday.
And then not-so-gradually, the floodgates opened and the Royals emerged with a 17-2 victory over the Stuttgart Panthers in the DODEA-Europe Division I baseball championship.
Both teams started sluggishly, with errors defensively in the first two innings that lead to unearned runs.
However, the main difference between the Royals and the Panthers was Ramstein's ability to consistently square up to the ball throughout the game. Even in the first few innings, many of the Royals' outs were hard-hit balls that put the Panthers on their back feet, causing errors, or were hit directly at Panthers' defenders.
"Even though early on defensively we were a bit down, having some passed balls and some overthrows, once we got up to the plate to throw the sticks, we were good to go," Royals coach Alfredo Rios said.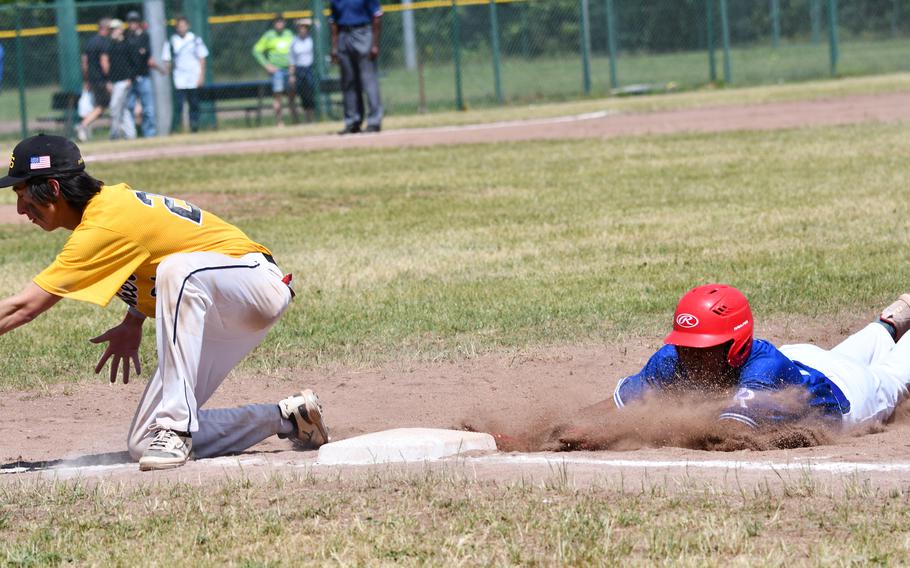 The Royals scored 16 runs in the second and third innings, racking up 11 hits against Panthers' pitchers. The Panthers' defense also allowed eight errors that the Royals readily capitalized on.
Ramstein's offense was led by Division I tournament MVP C.J. Delp - 2 for 2 with 2 RBIs in the title game and 7 for 9 during the tournament - and starting pitcher Conor McGinty - 4 for 4 in the title game with three doubles and 4 RBI.
"One big point of emphasis we have on the team is if we make a mistake, we just have to let it go," Delp said. "It's incredible [after the first two innings], we came into the dugout and there was nothing hurt, no one was worried and no one lost focus."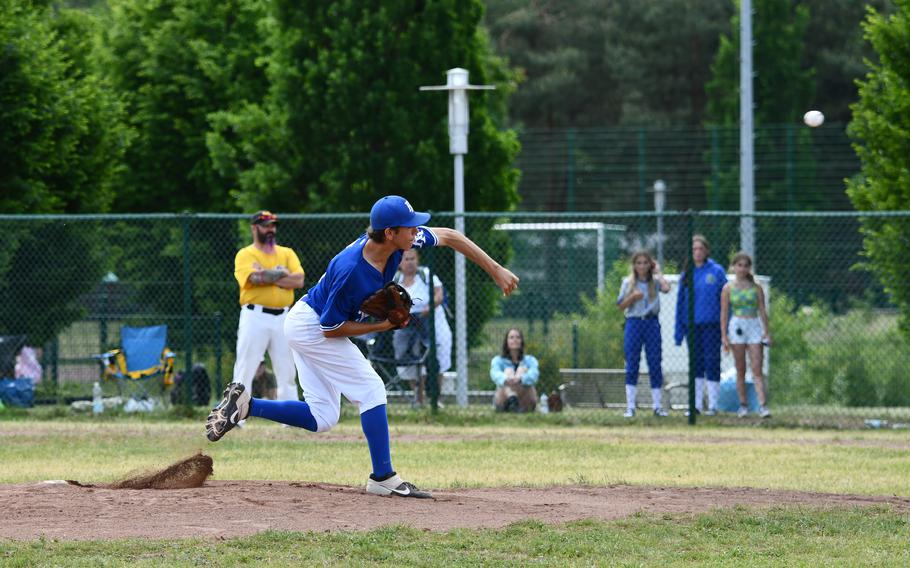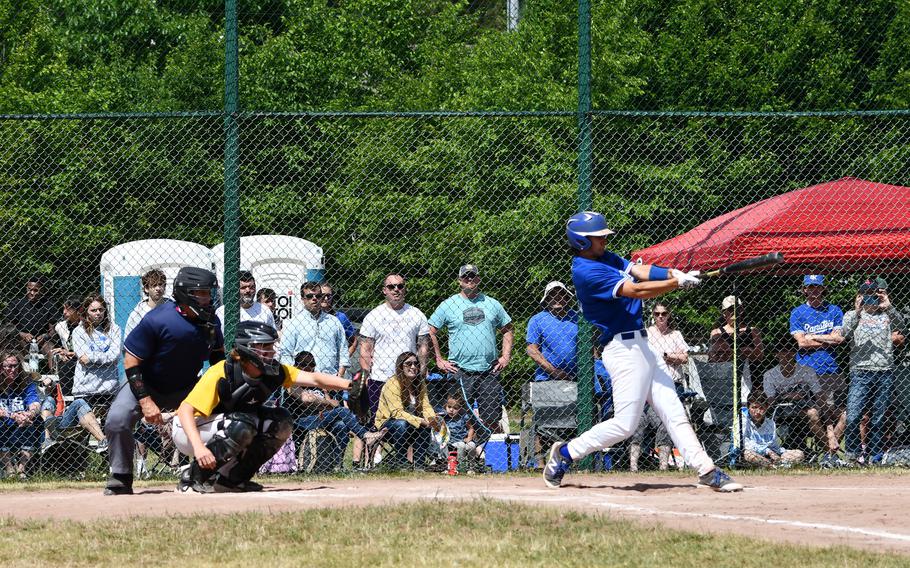 ---
---
---
---