Rascoe homers twice as Wildcats triumph in baseball
By
Stars and Stripes
May 21, 2022
---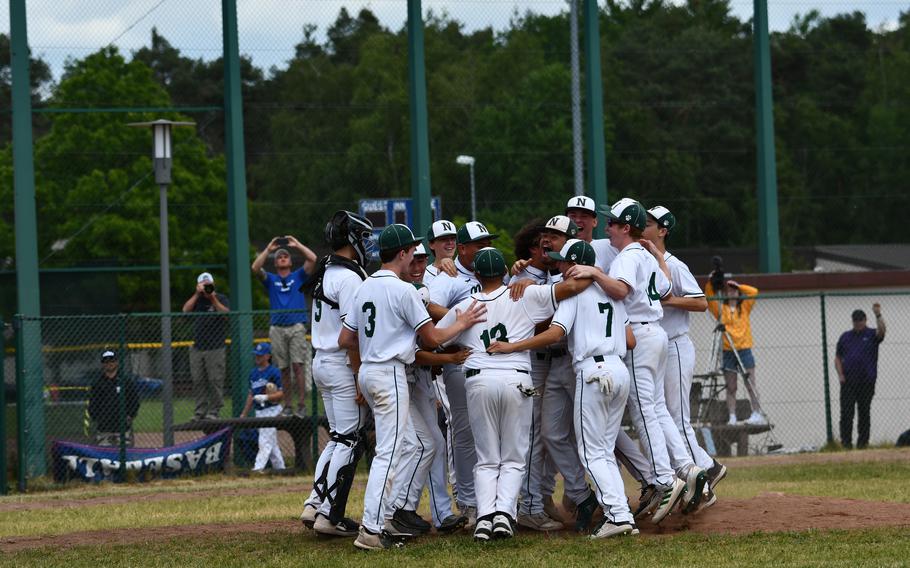 RAMSTEIN AIR BASE, Germany – In February, Keith Rascoe did just about everything for the Naples Wildcats as they came up just short in the DODEA-Europe Division II basketball championships, falling to Rota in the finals.
This week, he wasn't about to let his team come up short again as the Wildcats topped Aviano 13-4 on Saturday in the Division II/III baseball championships.
After watching starting pitcher Ella Grace record three outs on five pitches in the first inning, Rascoe put his team on the scoreboard with a two-run home run.
For the tournament, he had two triples and three home runs, driving in 12 runs. He walked seven times and didn't strike out.
Naples tacked on four more runs before the inning was over and the lead was never really threatened after that.
"It was a beautiful hit, it definitely sparked us," Naples coach Jim Davis said, referring to Rascoe's blast. "It's been great knowing him for the last four years and finishing out with a championship is great."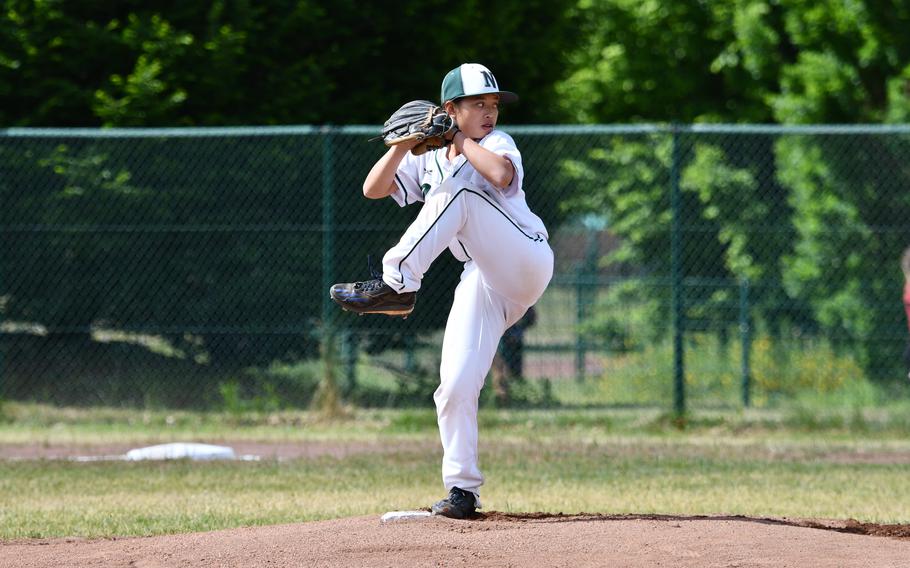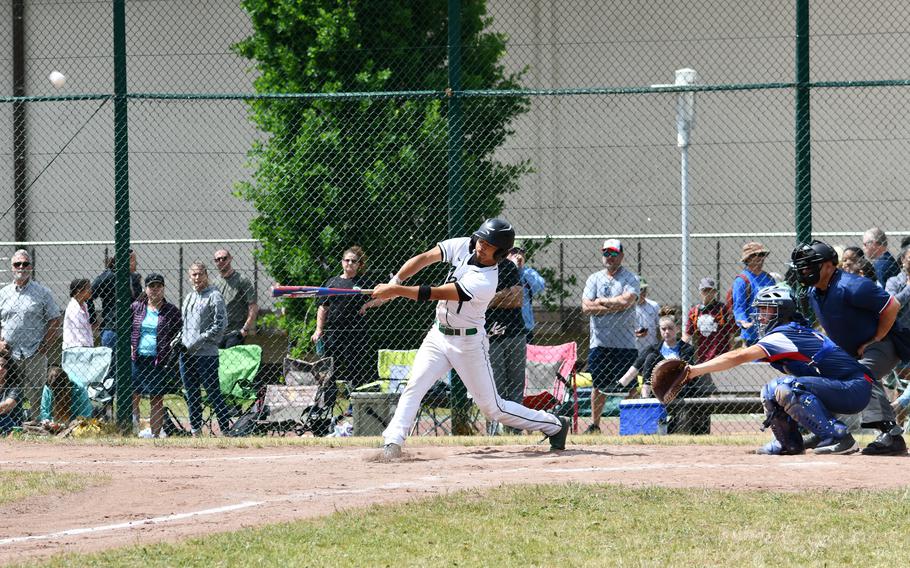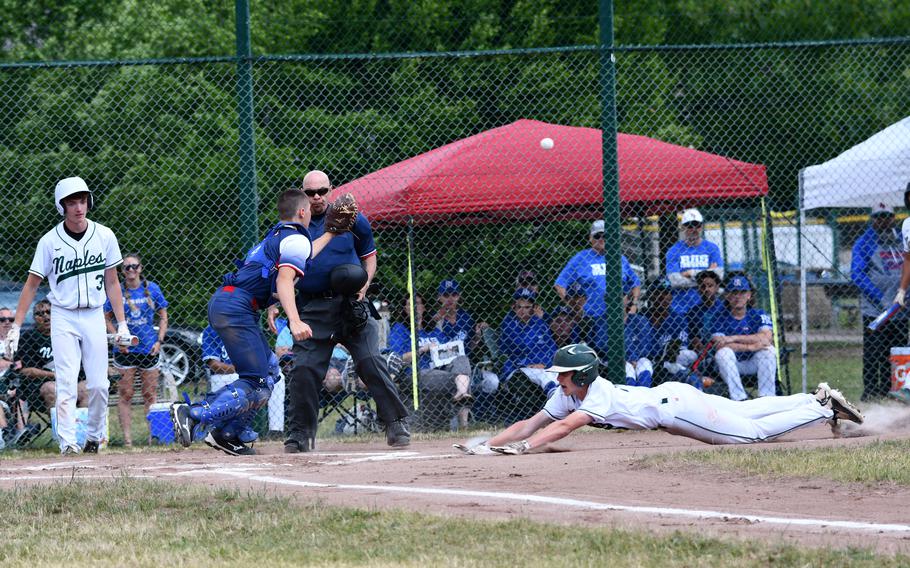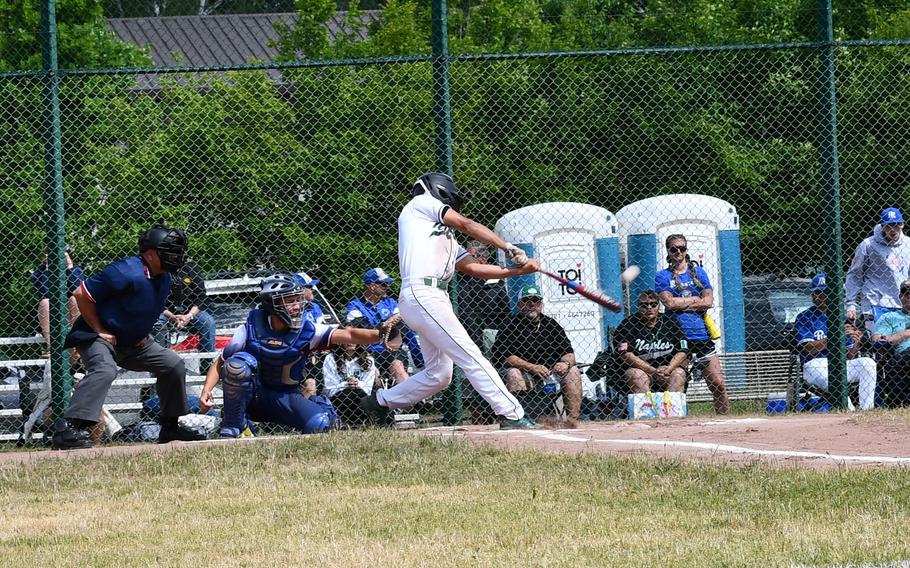 Aviano pulled to within 9-3 before Rascoe hit a three-run HR to put the lead out of reach.
"When playing in a tournament game like this any team can come out however they want," said Rascoe, who was named tournament MVP. "So, we knew we wanted to come in with the mindset of "let's take care of business."
---
---
---
---