The goal in softball is to keep playing until Saturday
By
Stars and Stripes
May 20, 2022
---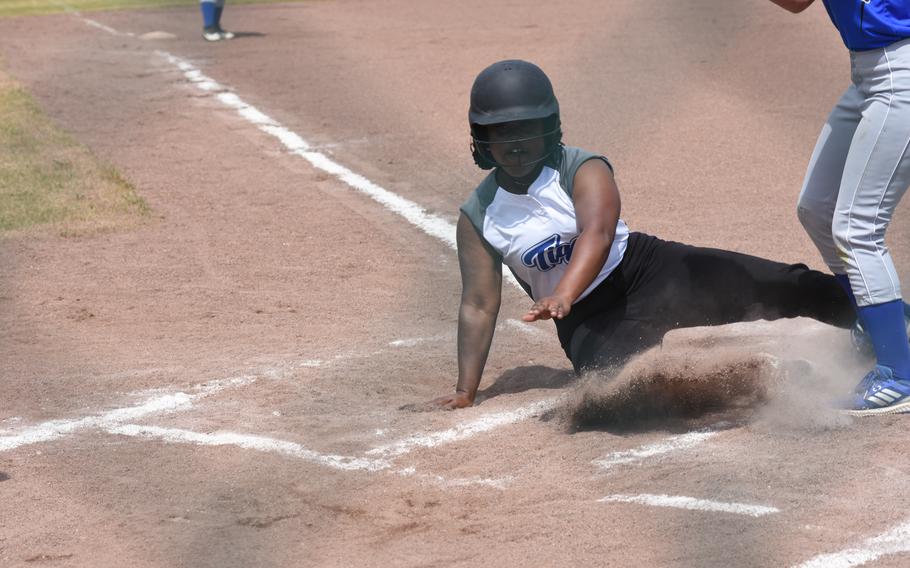 KAISERSLAUTERN, Germany – The first day of the DODEA-Europe softball tournaments had it all: stellar pitching, clutch hitting and defense, shutouts, blowouts, old rivalries and new challengers.
One reigning champion stayed unbeaten while another took its first loss in Thursday's preliminary rounds.
Defending Division I champion Wiesbaden kept an upstart Kaiserslautern team in check with strong pitching from junior Lyndsey Urick, who went the distance in the Warriors' 16-5 win.
But in the Division II/III bracket, 2019 victor Sigonella - playing championship softball like the rest of DODEA-Europe for the first time post-pandemic – fell to Spangdahlem, 22-13.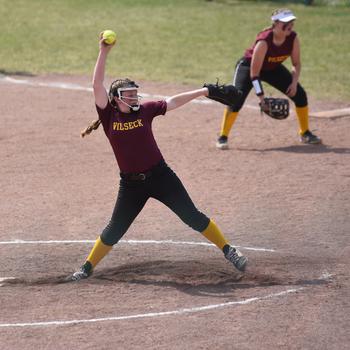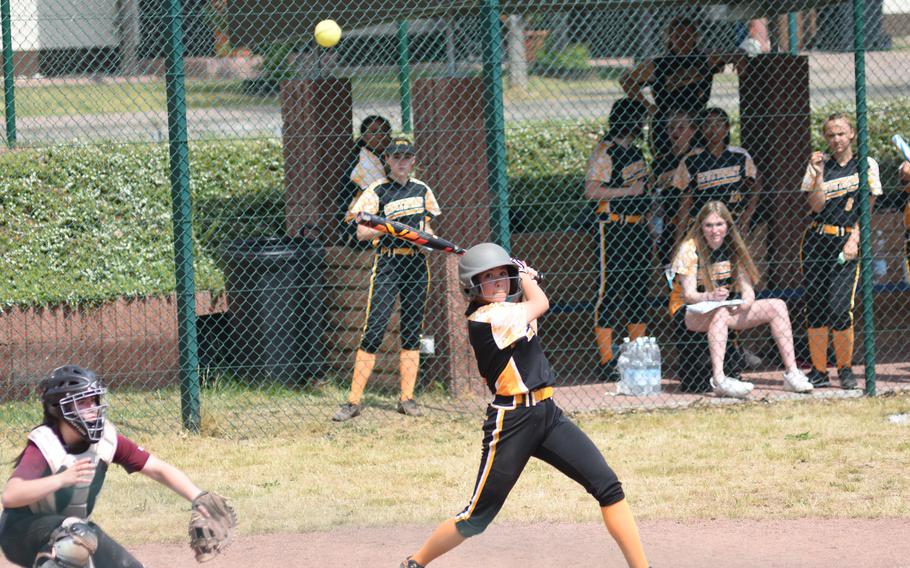 From the outset, teams showed that the European tournament marks a fresh start, no matter regular season or previous years' outcomes.
In the tourney's opening Division I match, the Raiders rejuvenated their season and avoided falling ino the double elimination bracket with a 9-7 win against cross-town rival Ramstein, a team that had beaten Kaiserslautern in three out of four games during the regular season.
With the game on the line, Kaiserslautern shortstop Xin Ai Robinson squashed a Royals' rally in the fifth and final inning with a catch that she turned into a triple play after Ramstein loaded the bases with no outs. Two Ramstein runners were tagged out on the play.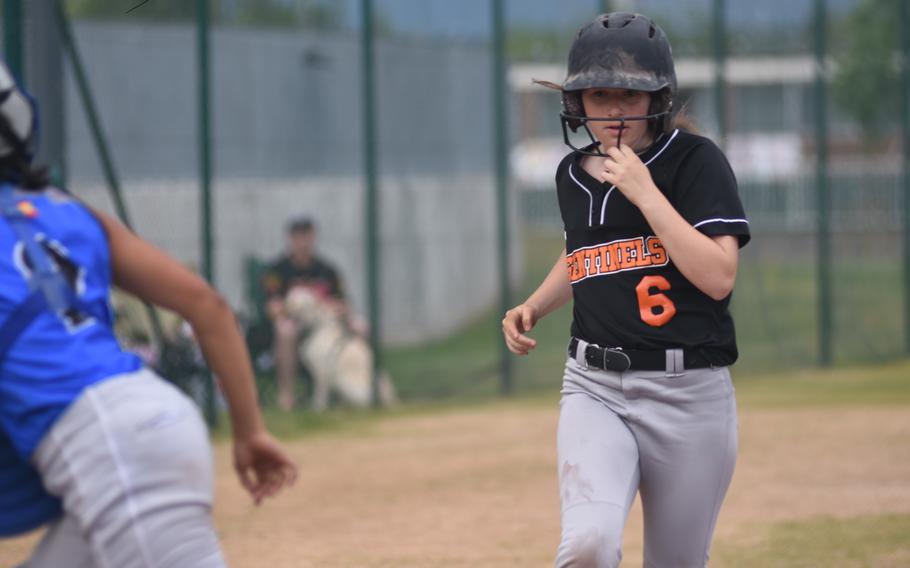 "Honestly, I didn't even know I was going to catch it at first," Robinson said. "And then it happened. It was instinct to throw it to the third baseman. It was the thing that won us the game."
It was "an exciting win," said Zac Robinson, the Kaiserslautern coach and proud dad of the ace shortstop. "We knew we could play well and put a game together and we finally did at the right time in the tournament."
Also peaking at the right time was Vilseck, which shut out its two opponents on the unflappable arm of freshman Lily Bravo. Bravo dominated from the mound, tallying 14 strikeouts in a 5-0 win against Stuttgart and tossing a no hitter in an 18-0 rout of Lakenheath.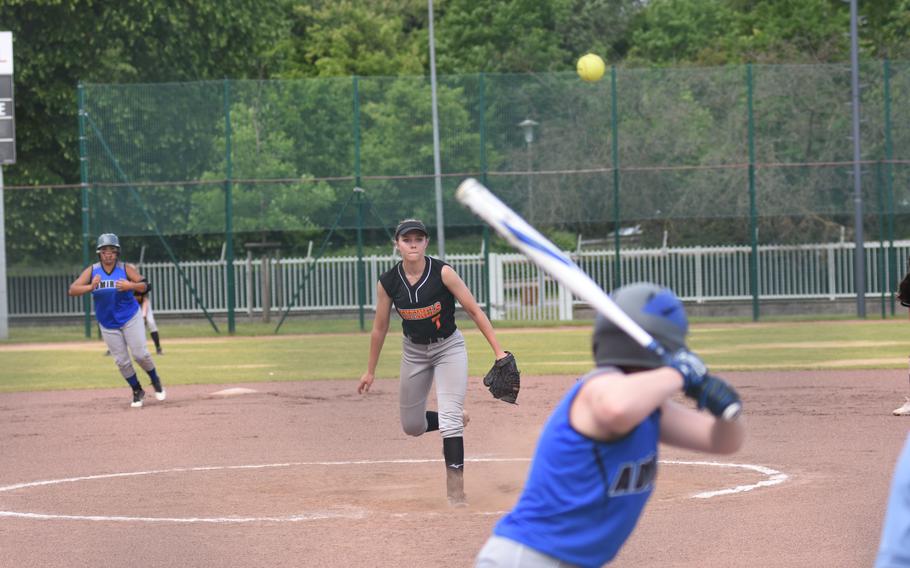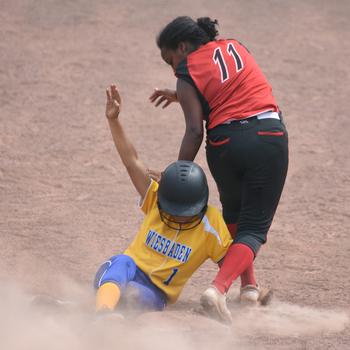 "It's more of a team thing," Bravo said of the Falcons' success. "We've had a lot of ups and downs this season. I think we're going to go far."
But Vilseck assistant coach Cathleen Burgess didn't hesitate to give Bravo due credit. "I think she pitched awesome today," she said, "and I'm proud of her."
In the Division II/III preliminary rounds, Naples and Spangdahlem pulled ahead of the pack with two victories apiece.
Naples crushed regional foe Vicenza 26-3 in its opening game and went on to beat Alconbury later in the day. The last time the European tournament was held in 2019, Naples competed in Division I.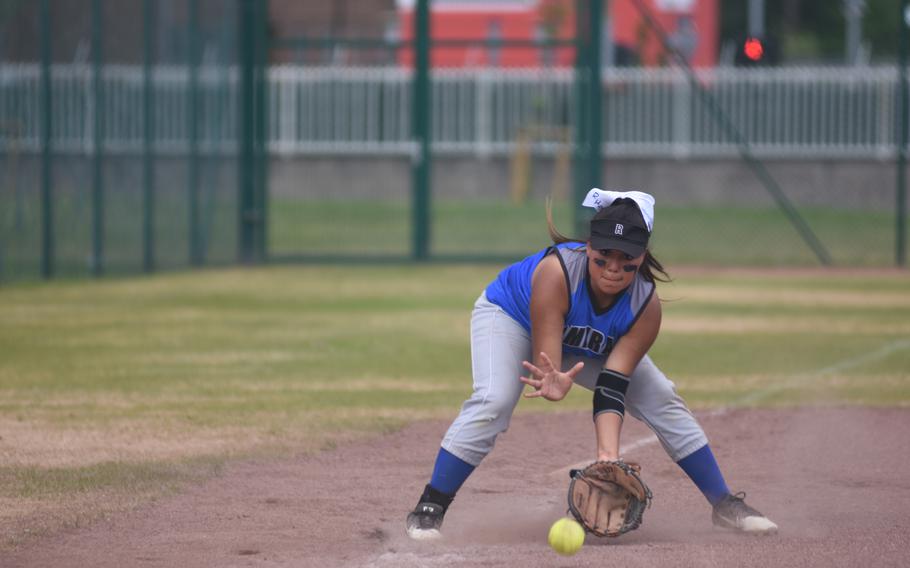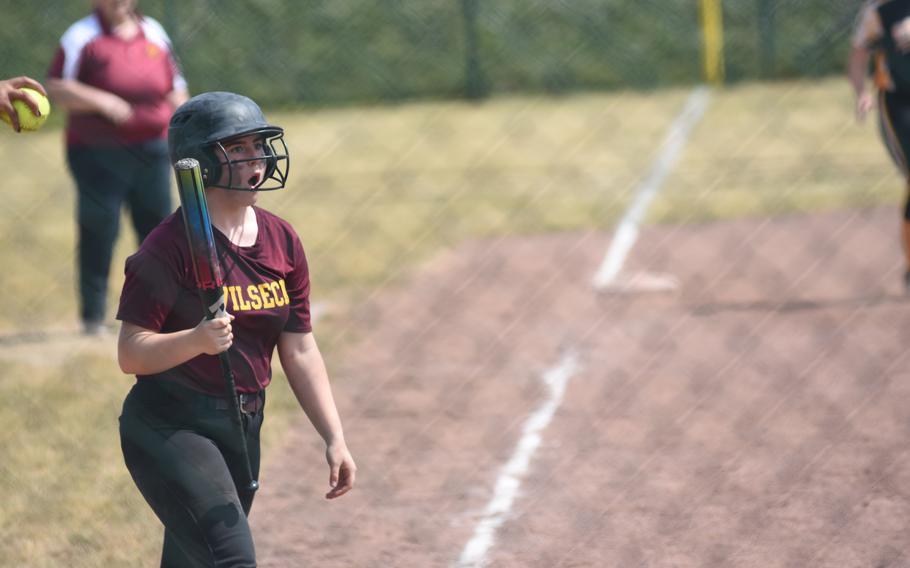 Naples will play Spangdahlem on Friday. After beating Sigonella, the Sentinels eked out another victory against a spirited Rota team, 16-12.
Rota gets to play another day after thumping Hohenfels 17-10 earlier in the day.
The Admirals' bats were on fire against Hohenfels, a game that featured an inside-the-park home run by sophomore Alana Geylani in the third inning.
"I was not expecting that," Geylani said. "Coach just kept saying 'Go, go go!'"
No team was eliminated Thursday. Teams that played two games either won both or split their games. Lakenheath won its first game against SHAPE 20-11.
---
---
---
---