D-I girls
Everyone (but sunshine) a winner in girls championship
By
Stars and Stripes
May 20, 2022
---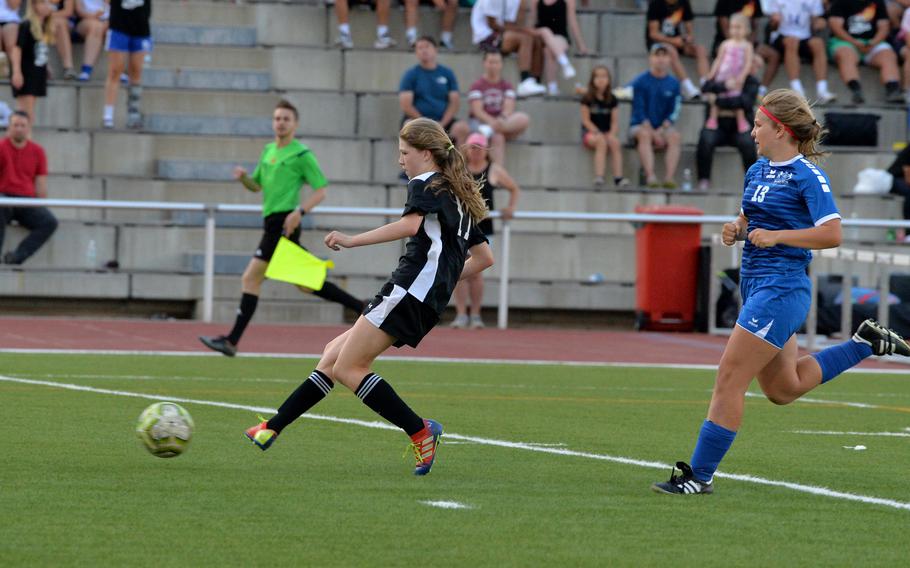 KAISERSLAUTERN, Germany – It would have been hard to predict the winner of Thursday night's DODEA-Europe Division I girls soccer championship.
Ramstein? Stuttgart? How about the weather?
The answer turned out to be all three after lightning, wind and rain postponed and eventually erased the second half with the two teams tied at 1-1. DODEA officials then let the teams vote: Each have a share of the title or attempt to resume sometime in an uncertain future.
"I couldn't make that decision for them," Stuttgart coach Khriss Coello said. "So they voted."
"It's a weird and funny way to end the season," Ramstein coach Liz Ferris said, echoing that thought. "Never thought this was the way it was going to happen, but we're happy to share the title with such a deserving team."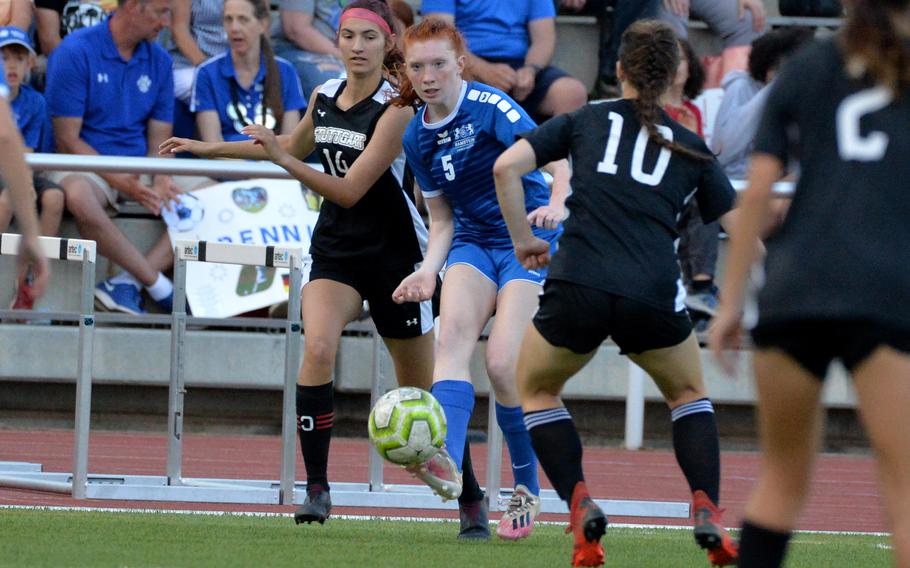 The game went back and forth for much of the first half, before Stuttgart's Haley Wells blocked a Ramstein defender's kick with her body and followed the ball as it ricocheted toward the net. She booted in the ball and it was 1-0.
But the Royals struck back almost immediately. Kelan Vaughn took a shot from about 15 yards out that skimmed off a player or two before ending up in the bottom right portion of the net.
"I'm happy for them keeping their heads' up," Ferris said.
The two teams played again for a few minutes after halftime before officials said lightning strikes were too close to the area and sent the teams off and directed fans to their cars. About 45 minutes later, the decision to award each team a share of the title was announced.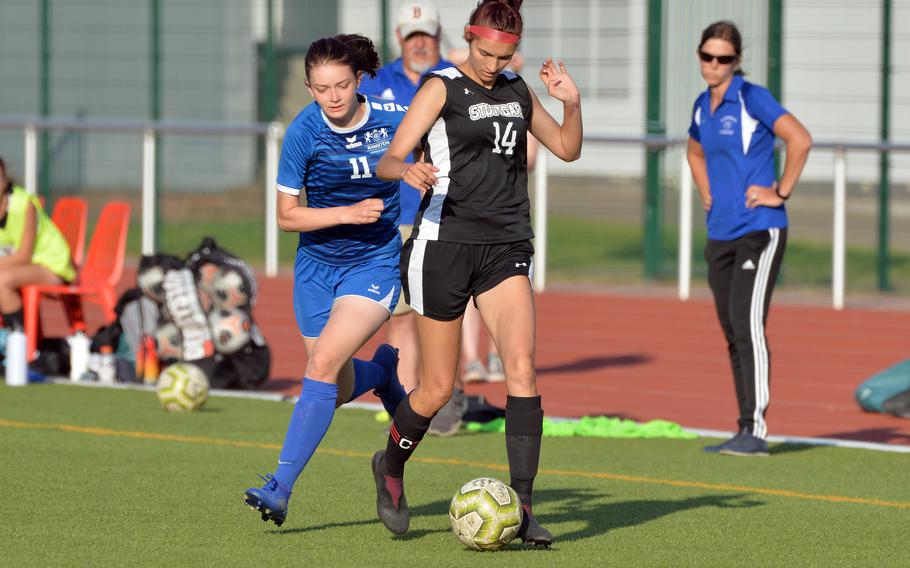 ---
---
---
---