D-II boys
Naples grabs bragging rights for Italy - and all mid-sized schools
By
Stars and Stripes
May 20, 2022
---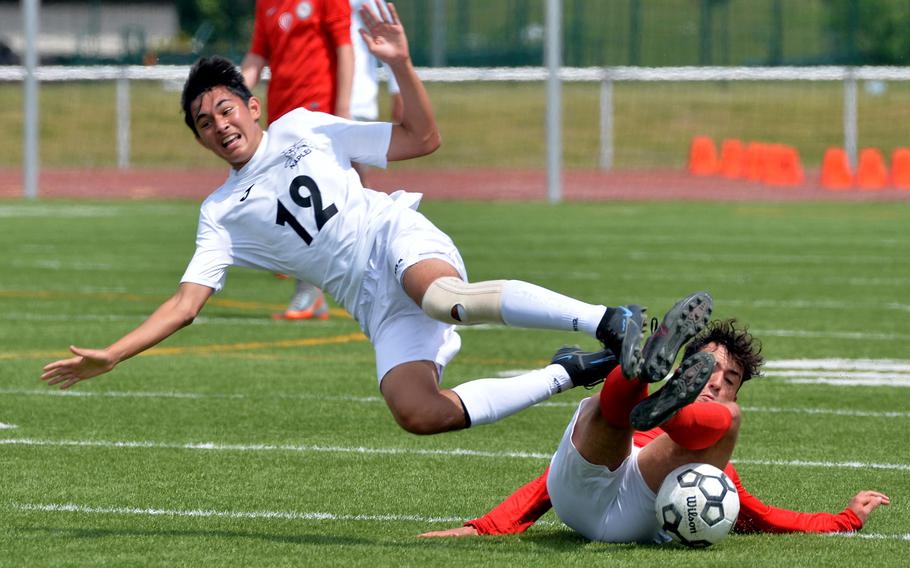 KAISERSLAUTERN, Germany – Because of the spread-out nature of DODEA-Europe, it's not at all uncommon for a team to be unfamiliar with an opponent at a season-ending tournament.
Then there are the cases such as the Division II boys championship game Thursday between Naples and the American Overseas School of Rome.
"Both teams want to win," Naples coach Dirk Lambertson said after his team emerged with the narrowest of victories – a 1-0 victory over the Falcons. "And they both want to beat each other.
"I think deep down, they both respect each other and each other's talents. Monday, when we saw [AOSR] play, we said, 'that's the team we have to beat to win this tournament."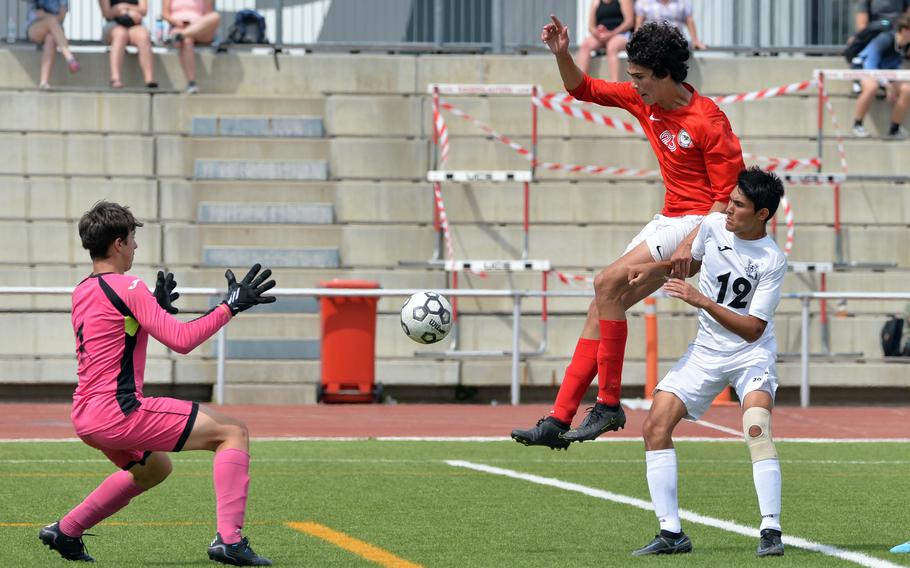 Of course, Lambertson already had a good idea of that. The Wildcats defeated the Falcons 2-1 during the regular season. And then lost 1-0 in the tournament.
The last two games were a bit chippy. OK, maybe more than a bit. Fortunately, the referee doesn't actually hand out yellow cards in soccer. He just displays the same one – over and over again sometimes.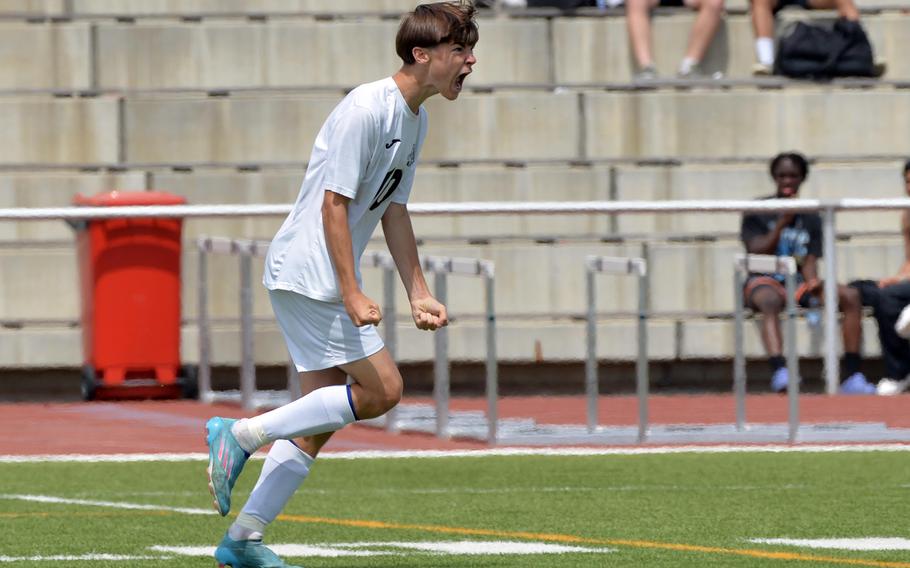 Fittingly, it was the Wildcat who most often carries his emotions on his sleeve – Connor Wallace – who scored the difference maker in the first half. Naples' defense, energy-sapping temperatures and four days of playing soccer made the score hold up.
"Connor has a very good sense of the field," said Lambertson, who is retiring from coaching after 13 years at Naples. "He sees things that others don't."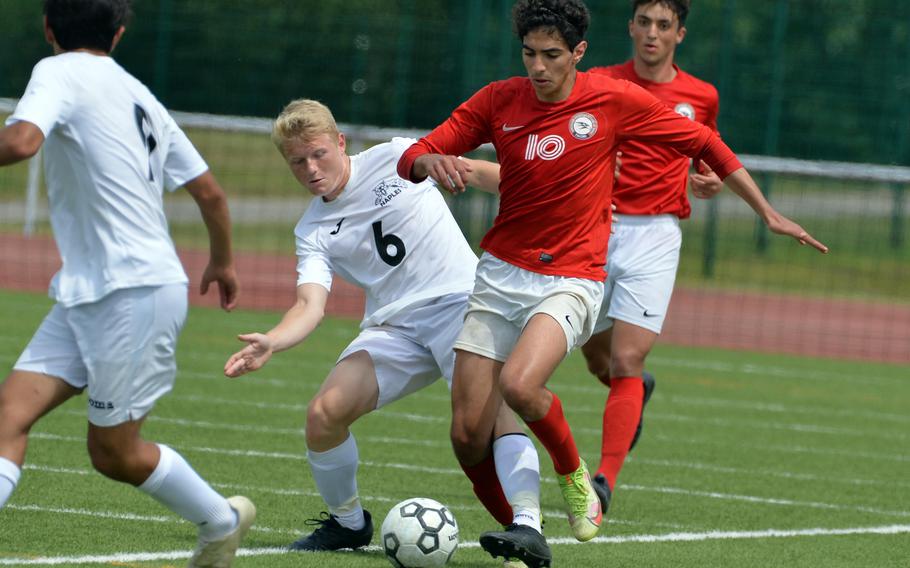 Falcons coach Giacomo Castelli gave credit to the Wildcats for the victory, saying the game was similar to the one the two teams played in the tournament, only with a different winner.
"We scored first and then packed it in on defense and that's what they did today," he said.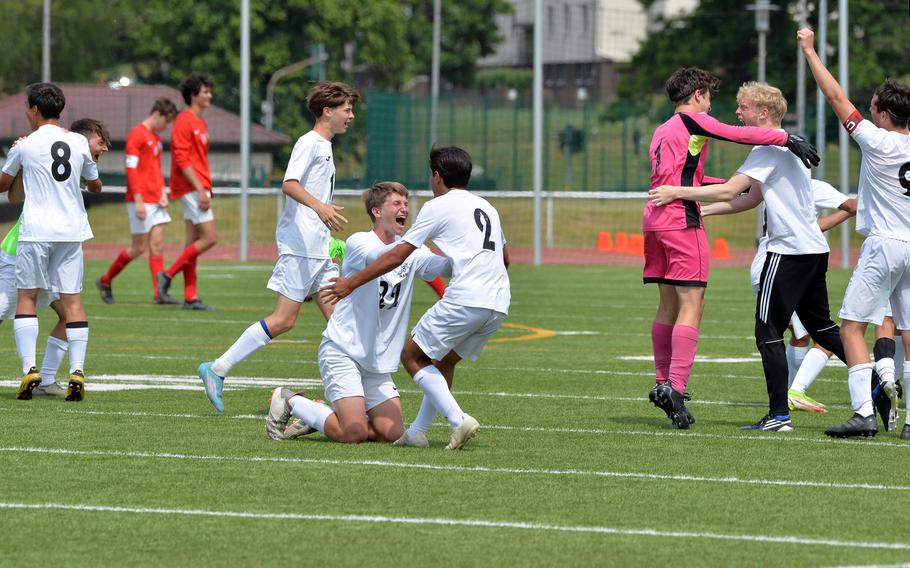 ---
---
---
---