Six teams left to battle it out for softball titles
Stars and Stripes
May 20, 2022
---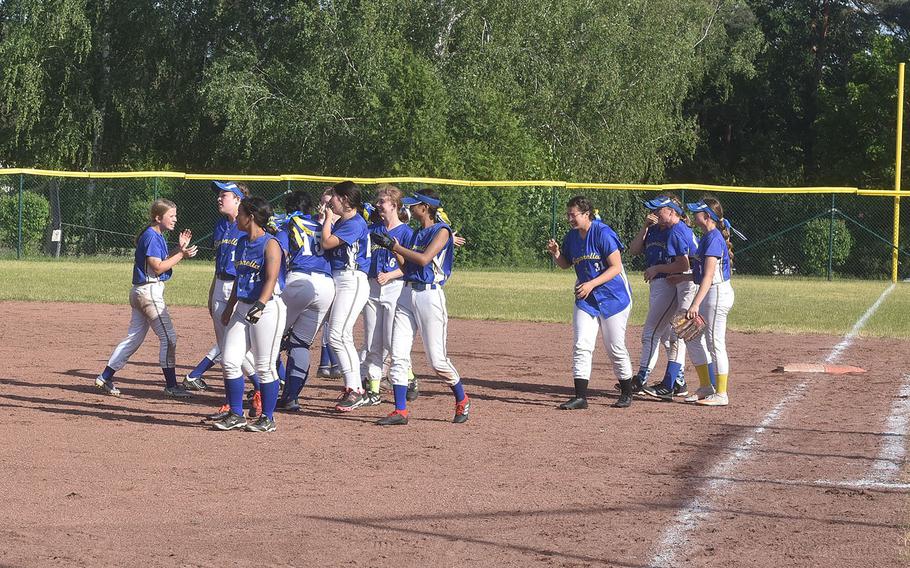 The DODEA-Europe Division I and Division II/III softball championships are Vilseck's and Naples' to lose.
The Falcons and Wildcats have to be beaten twice Saturday in the double-elimination format after finishing Friday's play with perfect records. If their challengers beat them in the championship games, a second championship game would be held.
Sigonella and Spangdahlem square off for the right to face Naples in the small school finals, while Ramstein and Wiesbaden meet for a finals berth against Vilseck. In a change to the schedule, all Saturday's games will be held in Kaiserslautern on the field near the high school.
Naples defeated Spangdahlem 15-4 for its third victory of the tournament to earn the right to be in the championship. Vilseck's 9-5 win over Wiesbaden did the same for the Falcons.
Sigonella was the big winner Friday, with three victories to reach the third day of the tournament. Ramstein won twice, including a 15-11 victory over Kaiserslautern in the final game of the day. The Raiders had handed the Royals a loss in the first game of the tournament.
---
---
---
---