D-II girls
Vicenza finishes dominant run wearing the crown
By
Stars and Stripes
May 20, 2022
---
KAISERSLAUTERN, Germany – No other team in the six DODEA-Europe championships this week displayed as much dominance of their tournament as the Vicenza girls soccer squad.
The Cougars outscored their opponents 16-0 over six games, including a 2-0 victory over Aviano Thursday in the title game.
And Vicenza showed it could win with somewhat limited contributions from its star player, Riley West.
West, who will play for Emmanuel College in her home state of Georgia this fall, was shadowed all game by at least one Saints player in an attempt to limit her touches.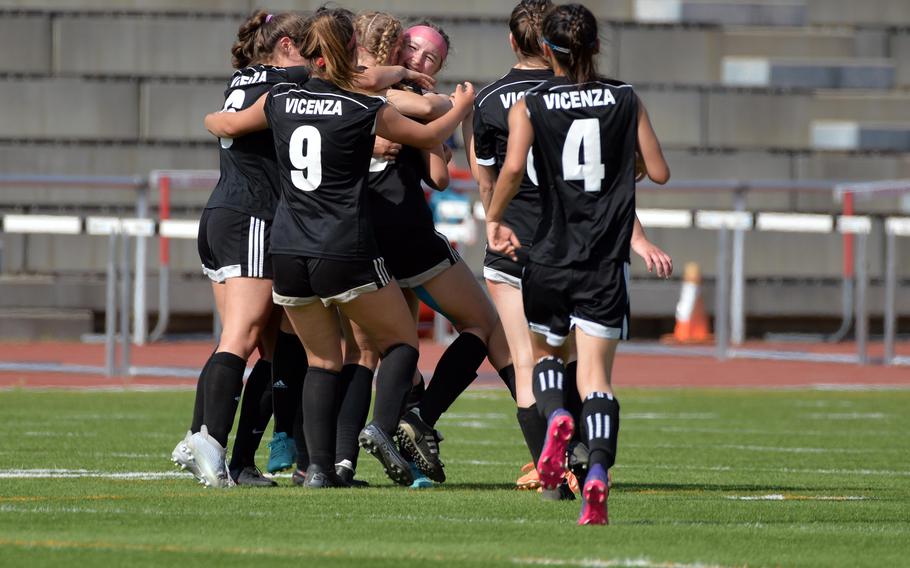 Vicenza coach Adam Ridgley said such an approach might have worked early in the year when West was scoring a lot of goals and not many other Cougars were finding the net. But that changed over the course of the season.
"They slowed her down," Ridgley said. "It was a good plan. But that just allowed our other girls to step up."
Those girls included Tyler Holt, who scored the first goal, and Julia Rudy, the closest Cougar to a group of three Aviano players around the goal. The ball crossed the goal line with a combination of touches.
But contributions also included a group of midfielders and defenders who didn't allow a goal during the tournament.
"They don't get the kudos, but our defense was strong all tournament," Ridgley said.
West admitted that she could have asserted herself more in some situations and taken more shots on offense. But by deferring to others sometimes, her teammates – many relatively new to the sport - gained more skills and confidence.
"It's not any fun if it's a one-person team," she said. "No one would like to play like that. We're a team and that's the way we like it."
Aviano coach Robert Tiffany gave the Cougars credit.
"We made a couple of fatal errors," he said. "But that's a very good team."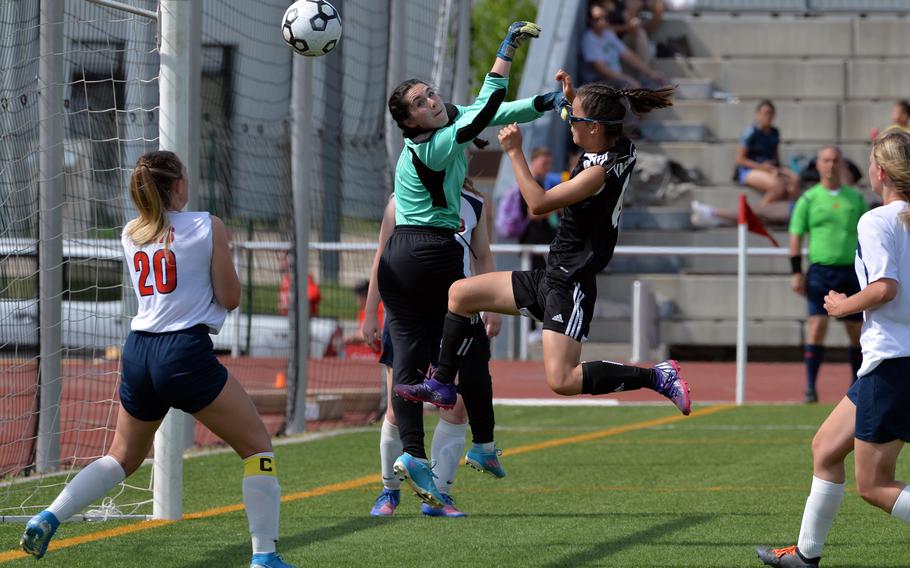 ---
---
---
---