D-III girls
It's all Sigonella as girls cap title sweep
By
Stars and Stripes
May 20, 2022
---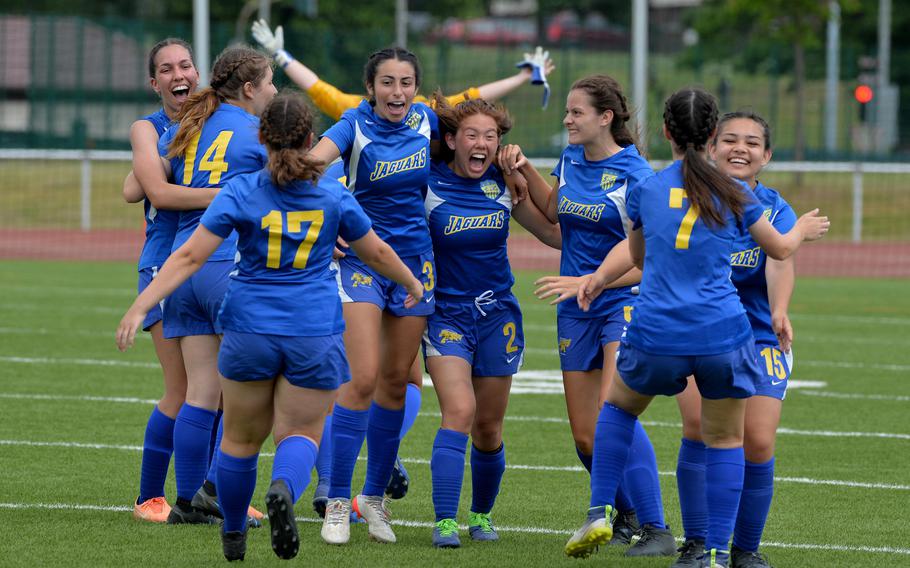 KAISERSLAUTERN, Germany – There might not be a better example of team play than the 2022 DODEA-Europe Division III girls soccer champions.
Sigonella coach Andy Reardon smiled and had to a ponder a question about who he thought led the Jaguars to a 3-1 victory over AFNORTH on Thursday. He gave up with a shrug.
"They work so hard, they're respectful, they all get along, they listen to coaching," he said. "Those are the most important things for a coach. Wins and losses, they come and go."
They did nothing but come in the tournament for the Jaguars, who generally held their own during the regular season against schools with larger enrollments in Italy.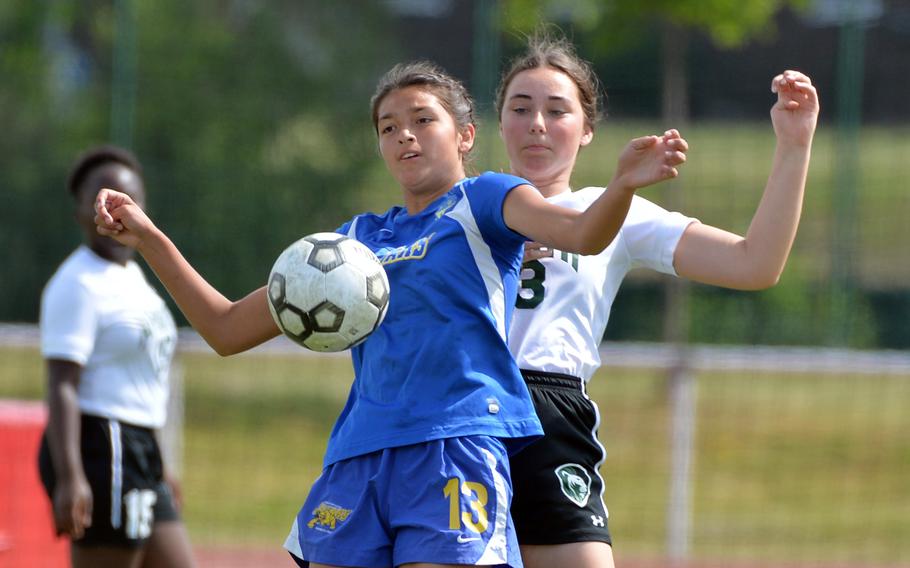 Sigonella's toughest game in the tournament was the first one, a 3-2 victory over the Lions. After that, the Jaguars won by multiple scores.
Isabelle Balleza opened the scoring Thursday and Ryleigh Denton followed shortly to put the Jaguars up 2-0 at halftime. Madison Wood added another score early in the second half.
Rowan Moreno got the Lions on the board by converting a penalty kick late in the game.
"I'm proud of the way we showed up against a very good team," AFNORH coach Christy Wise said.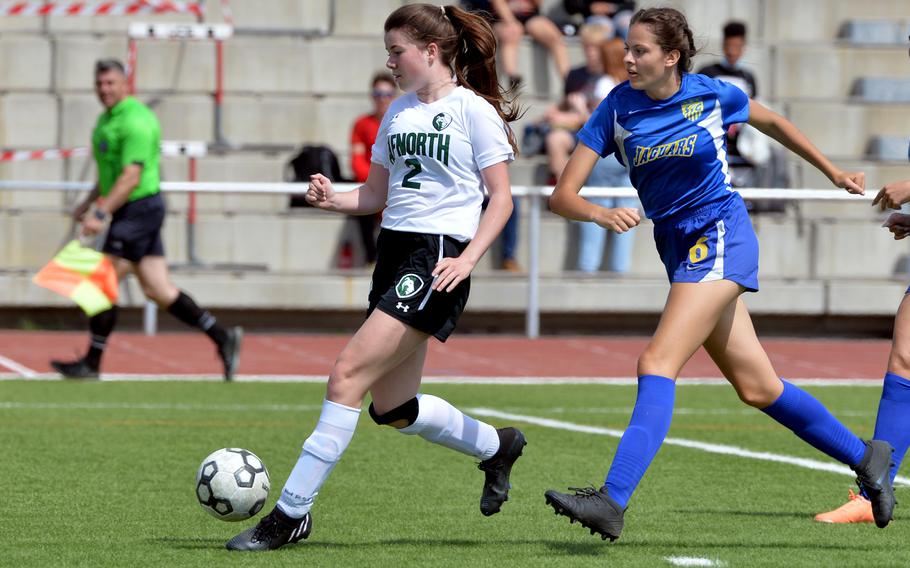 Leila Denton was named tournament MVP.
"We have great chemistry together," she said of the Jaguars' success. "We have each other's backs and when something bad happens, we turn it around."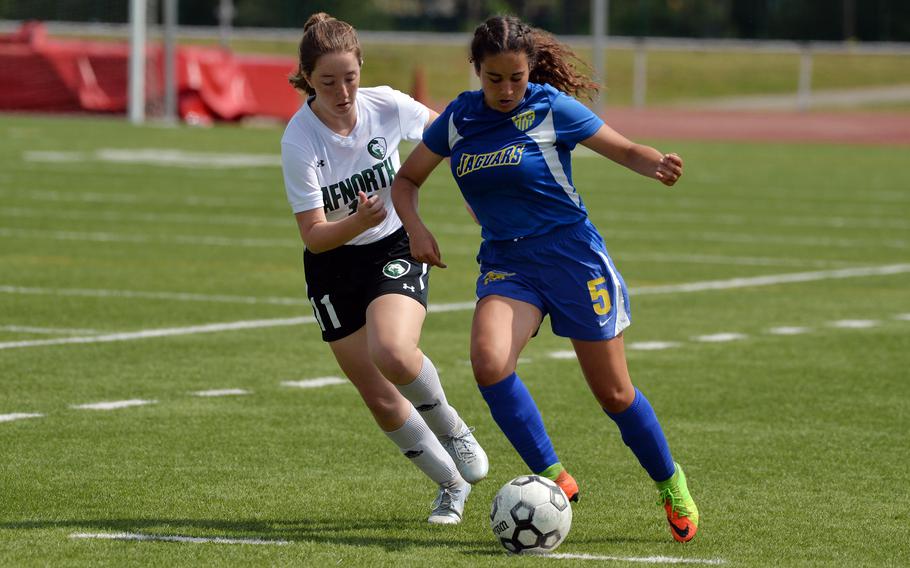 ---
---
---
---