Pitching duel highlights elimination day in baseball
By
Stars and Stripes
May 20, 2022
---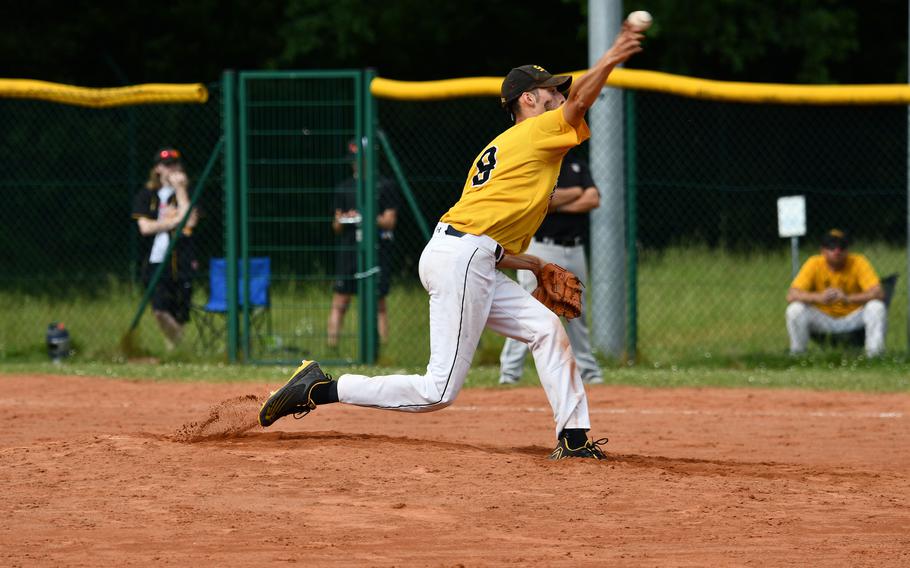 RAMSTEIN AIR BASE, Germany – It was win or go home for 16 teams entered in the DODEA-Europe Division I and Division II/III baseball tournaments Friday.
The day started with seven Division I teams and nine Division II/III teams in two single-elimination tournaments and finished with eight still playing, including four teams squaring off in Saturday championships.
Ramstein meets Stuttgart for the Division I title and Naples plays Aviano for the D-II/III crown. Both games are at Ramstein's Southside field.
One of the more notable matchups in Day 2 of the Division I tournament was the pitching performance displayed in the second round of play between the Stuttgart Panthers and the Wiesbaden Warriors. The Panthers won 5-3 to remain alive in the single-elimination tournament.
Panthers' senior Marcus Laine pitched a complete game by striking out 15 batters, allowing six hits, two walks and three earned runs. He utilized every pitch of his 125-pitch limit in accordance with DODEA rules. And he needed every one of them to outduel Wiesbaden's Aiden Smith, who kept his ball club in the game with 10 strikeouts, three hits and a walk. He gave up five runs, but only three of them were earned.
A passed ball and a throwing error late in the game proved to be the difference.
Wiesbaden plays Kaiserslautern for third in Division I and Sigonella plays Spangdahlem in the small-schools tournament at Pulaski Barracks in Kaiserslautern.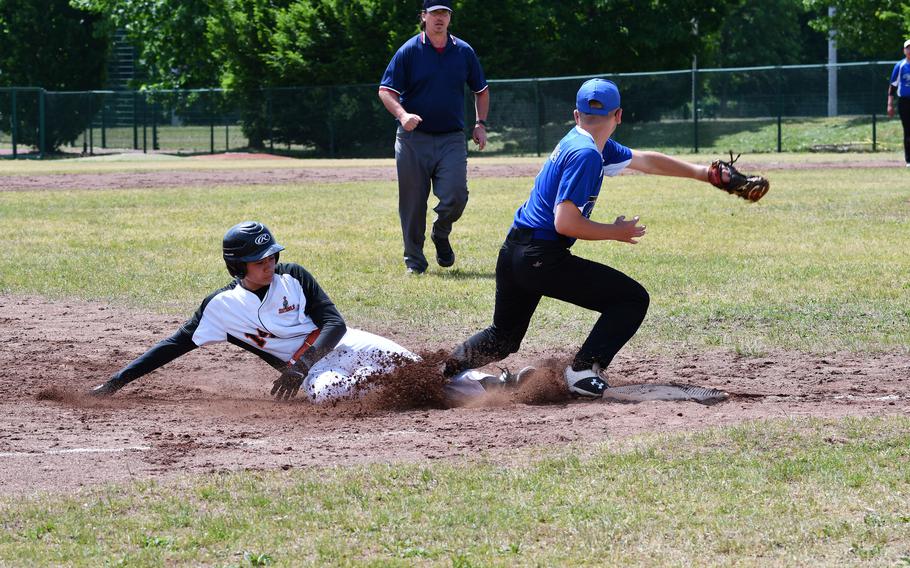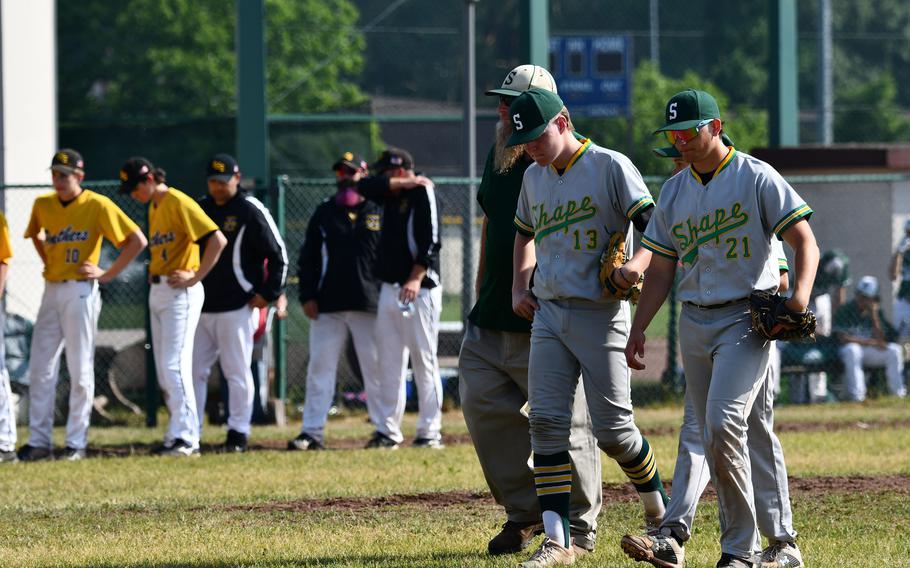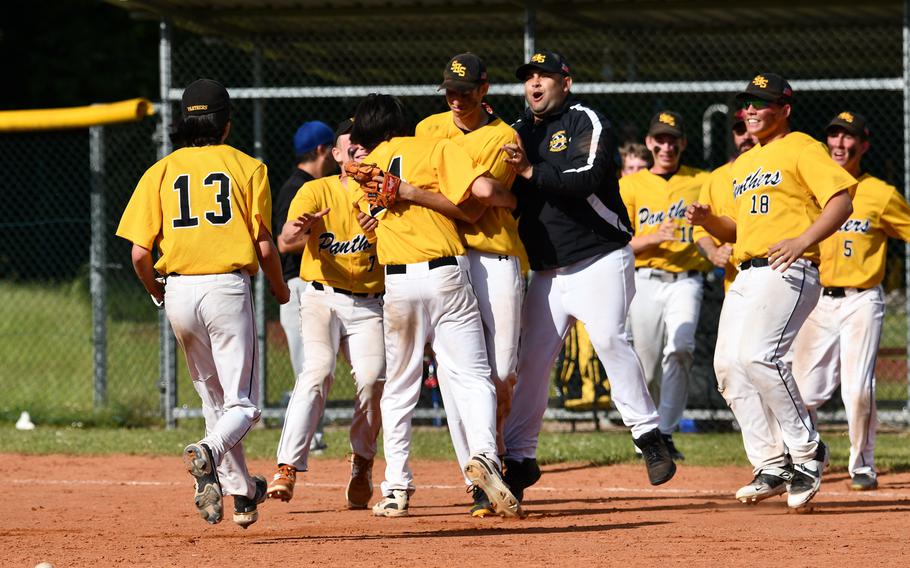 Ramstein, which received a first-round bye, defeated Kaiserslautern 15-7. That was after the Raiders advanced by defeating Vilseck 6-5. Stuttgart eliminated SHAPE 12-3 before taking on the Warriors, who had knocked out Lakenheath, 20-2.
In Division II/IIII, the Wildcats defeated Alconbury 10-5 and then Spangdahlem 17-0. The Saints edged Vicenza 9-7 before routing Sigonella 21-8. Sigonella had defeated Rota 6-3 and Spangdahlem had topped Hohenfels 13-5 earlier in the day.
---
---
---
---