Girls
Field down to final six teams
Stars and Stripes
May 19, 2022
---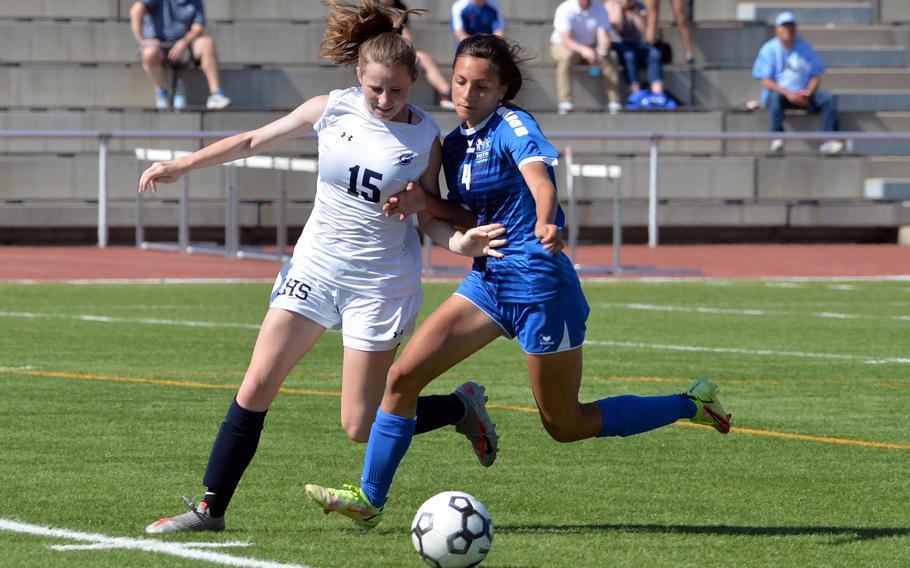 Go back a few years and it wouldn't surprise anyone who followed DODEA-Europe Division I girls soccer if you told them that Ramstein and Stuttgart would be competing for the title.
The two programs from the system's two largest schools dominated much of the decade before the Wiesbaden Warriors – champions in 2019 - and the coronavirus pandemic got in the way.
But nothing's stopping the rematch now as both teams advanced into Thursday's championship with semifinal victories Wednesday at Vogelweh.
Ramstein topped Lakenheath 1-0 on Isabel Fischer's second-half goal. Then Stuttgart knocked off Wiesbaden 4-2 behind two goals from Bella Henderson and single scores by Haley Wells and Kendall Boudreaux. Alison Tew had both scores for the Warriors.
The Royals and Panthers, who didn't meet in the regular season due to an abbreviated schedule, finish off six championship games at Vogelweh with a scheduled start of 7 p.m.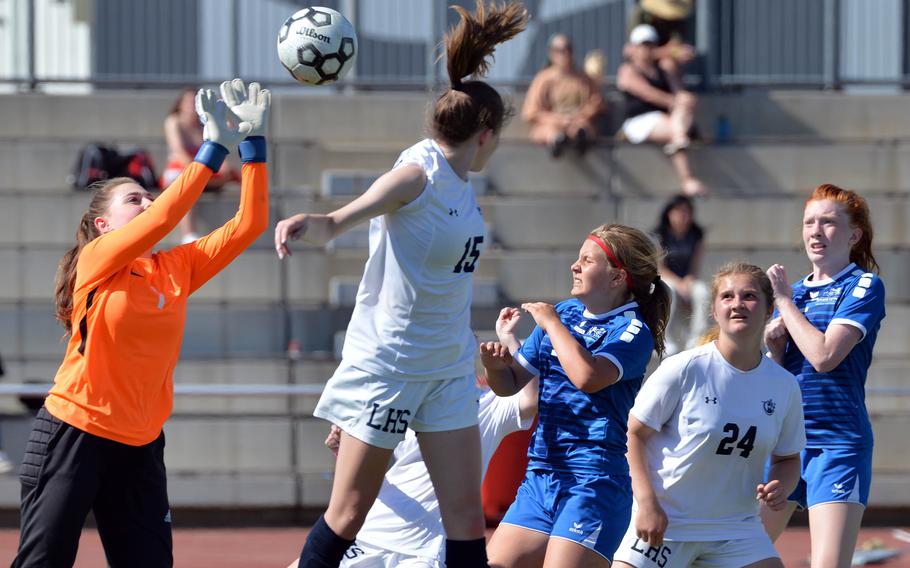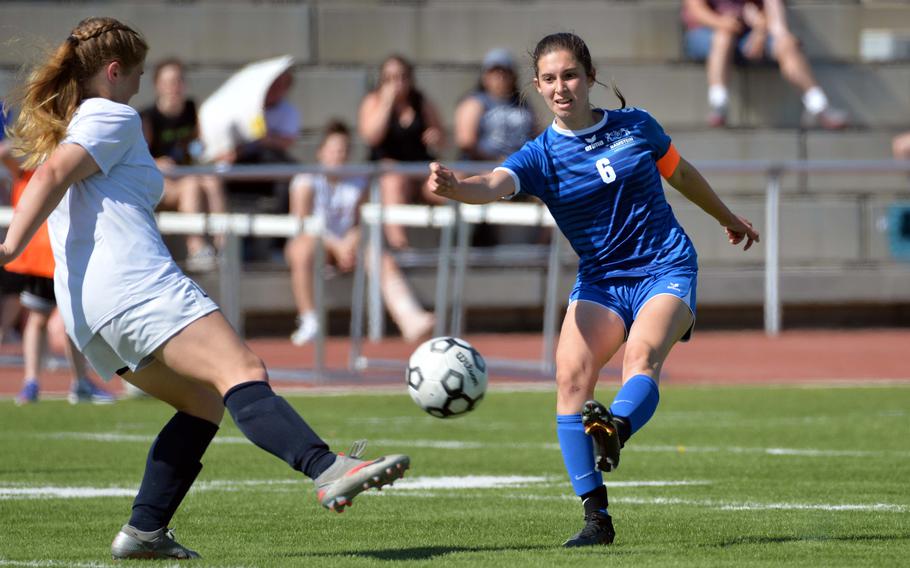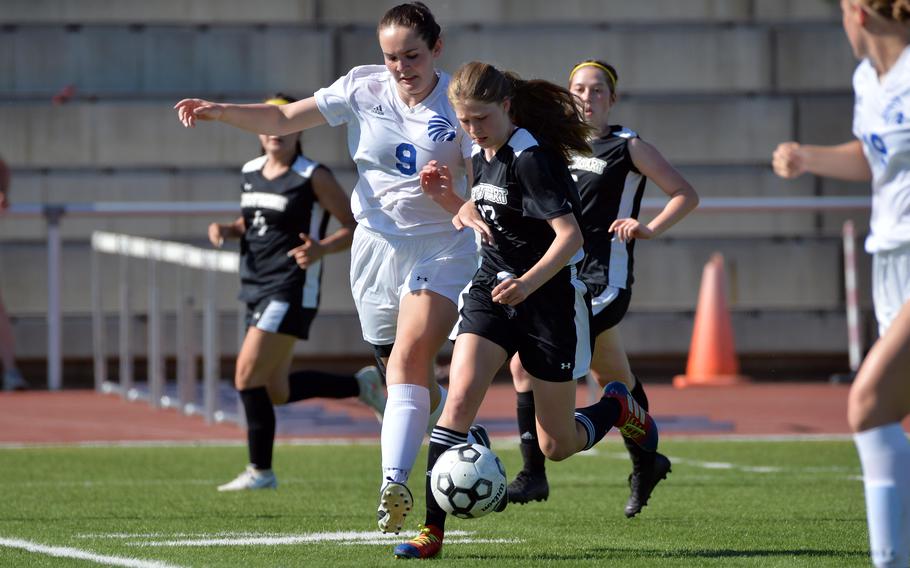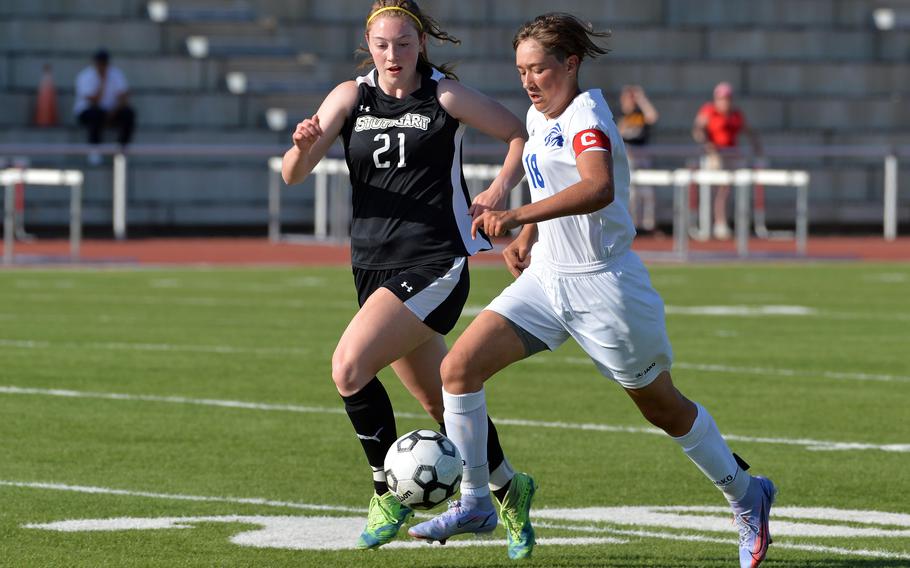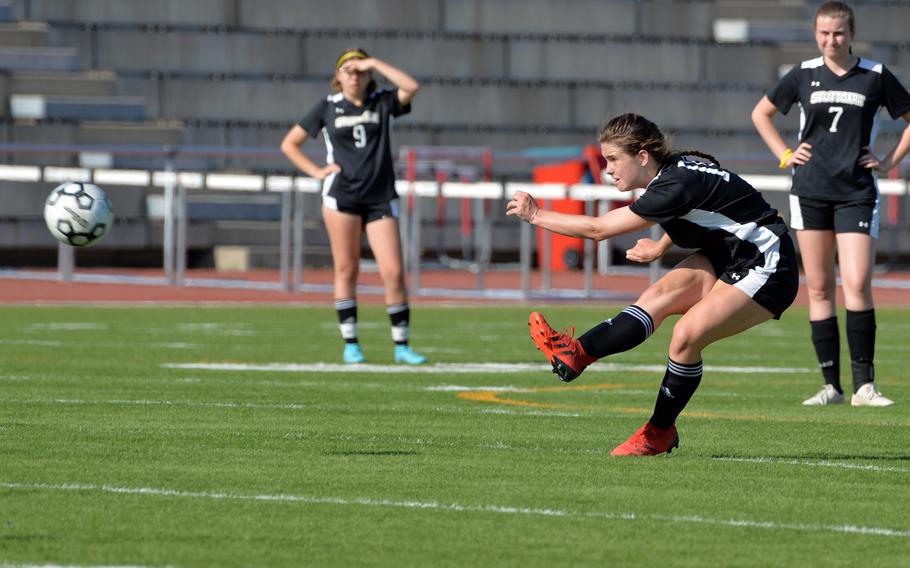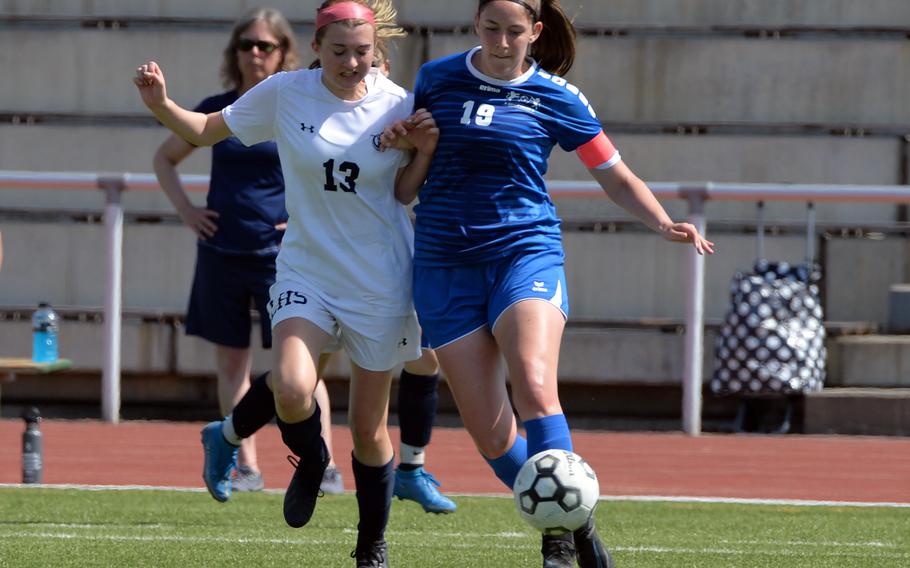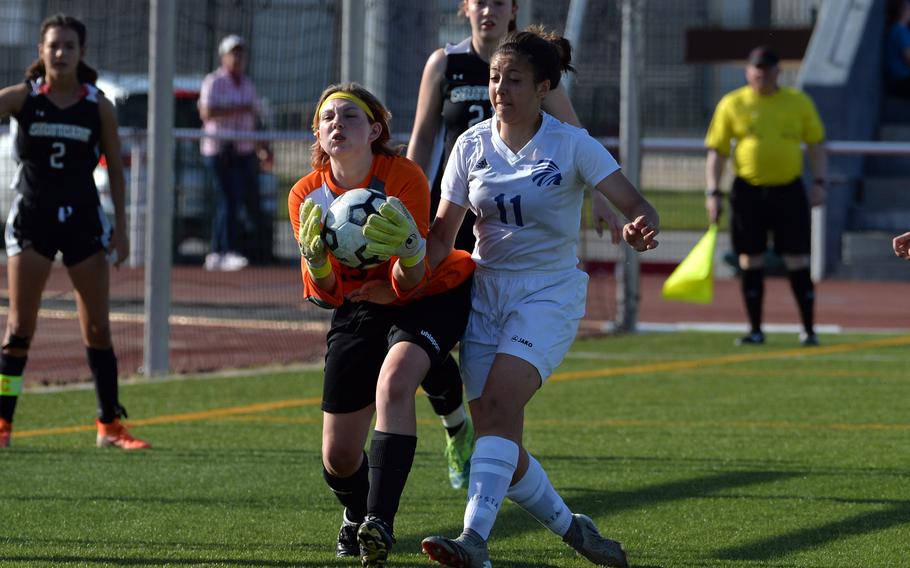 Division II
Two teams that did meet in the regular season – and again on Wednesday – will play for the middle-school championship.
Vicenza, which has not lost this season, takes on Aviano. The Cougars defeated the Saints 3-0 on Wednesday and the two teams tied 3-3 in the regular season. They're set to square off at 3 p.m.
Division III
Sigonella will try to make it two teams based in Italy returning across the Alps with titles, but it will have to beat AFNORTH for the third time in the tournament to make that happen.
After topping AFNORTH 3-2 to open the four-team tournament, the Jaguars have outscored their opponents 17-2.
The championship game is slated for an 11 a.m. start.
---
---
---
---