Girls
Two teams reach finals and more close in on spots
By
Stars and Stripes
May 17, 2022
---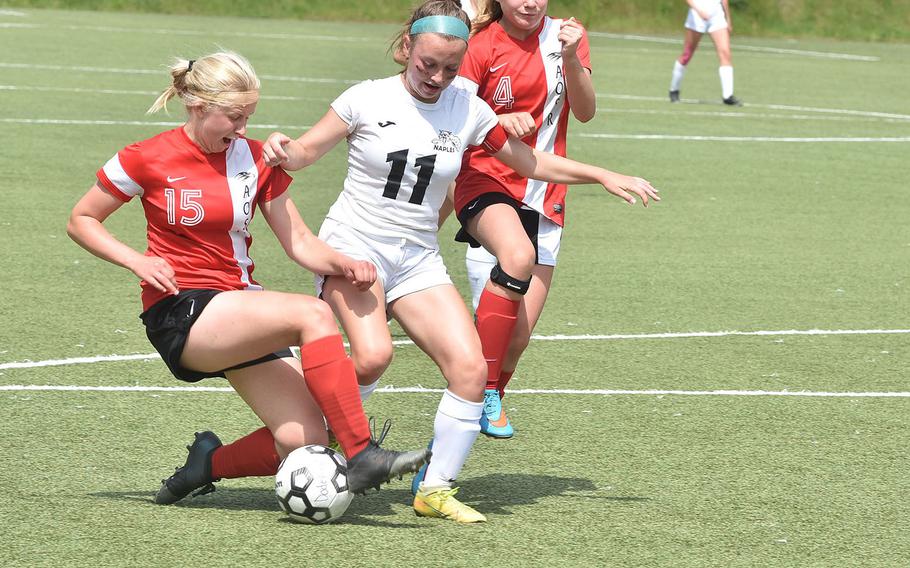 LANDSTUHL, Germany – Naples has long dominated the DODEA-Europe Division II girls soccer scene.
But unless everything breaks the Wildcats way on Wednesday and Thursday, that won't be case this year.
Just don't ask coach Chris Kasparek to give up quite yet.
"We're not ready to hand over the torch," he said after watching his team fall to Vicenza 2-0 on Tuesday as the Cougars clinched a spot in Thursday's championship game.
Vicenza coach Adam Ridgley smiled when he heard that answer. But he wasn't arguing.
"I'd love for this group of girls to win it," he said of his team, which is 4-0 in the six-team round robin tournament. "Naples has been strong for so many years."
The Wildcats, Aviano Saints and American Overseas School of Rome are still in the hunt to take on Vicenza. Naples and AOSR will be looking for a Vicenza win over Aviano on Wednesday and victories of their own against Bahrain and Rota respectively. That would create a three-way tie for second. A Saints win would put them in the finals.
After falling to Aviano to open the tournament, the Wildcats bounced back with victories over Rota on Monday and the Falcons on Tuesday morning. Nadia Shimasaki had the only goal in that game.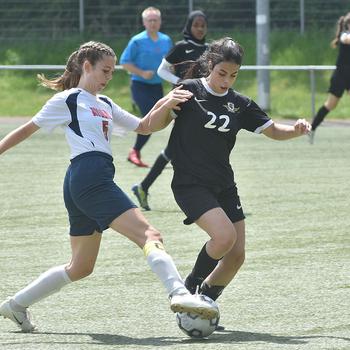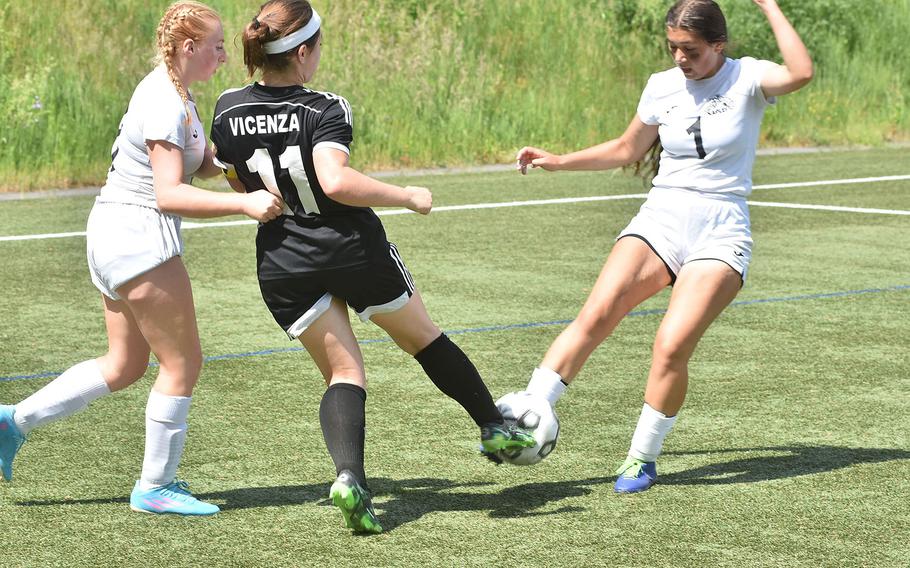 But after battling the Cougars to an 0-0 draw through halftime, two Vicenza underclassmen came through in the clutch.
First, freshman Julia Rudy saw the ball bounce around and drop right at her feet in front of the goal and fired it in. Then sophomore Tyler Holt watched the ball bounce off Naples' goalie Sabrina Elroad after a hard shot and kicked it in without the ball hitting the ground.
Ridgley said he's impressed how his younger players have learned composure from players such as senior Riley West and junior Sara Fitch. West, who transferred into Vicenza in February, will play next year at Emmanuel College in Georgia.
"The PCS gods really smiled on us," Ridgley said. "But we also have several girls who have been here quiet a while and learned how to play soccer here."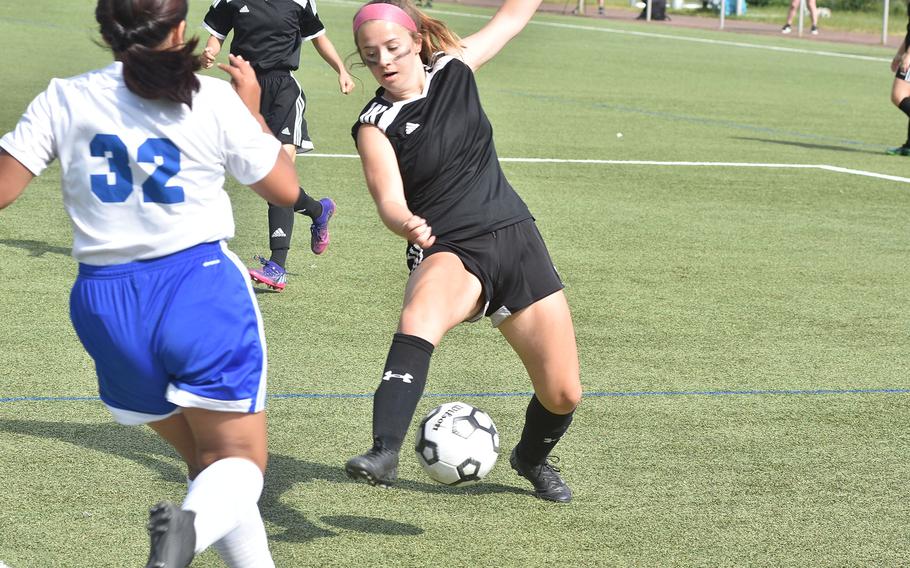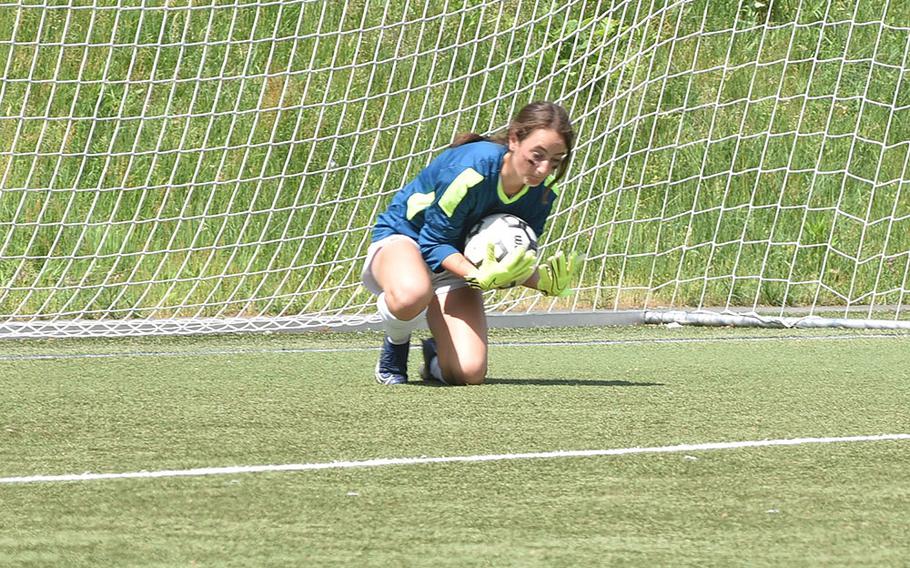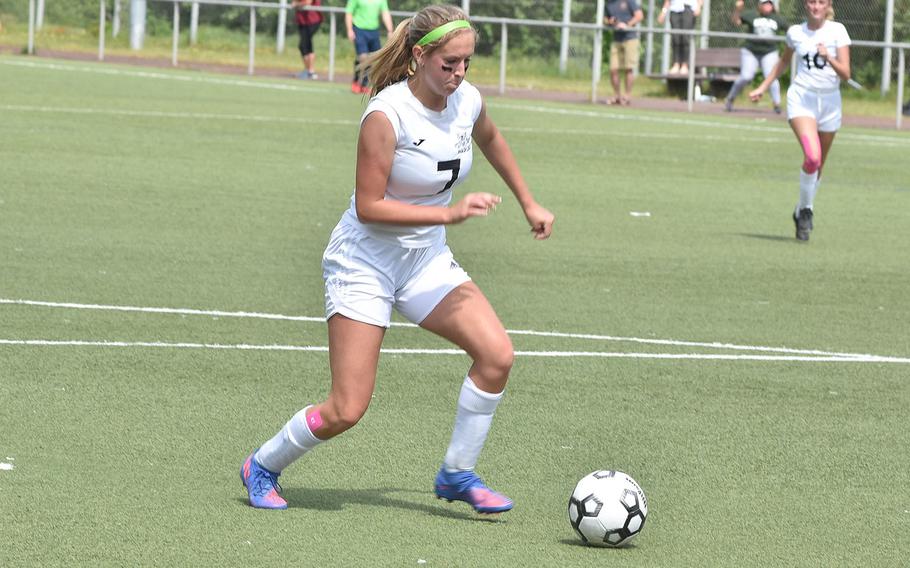 Division I
Stuttgart and Ramstein, which didn't play during the regular season, grabbed the top seeds in the two pools at the large school tournament at Vogelweh.
The Royals topped Wiesbaden 1-0, while the Panthers downed Lakenheath 2-0. Stuttgart now plays Wiesbaden in one semifinal on Wednesday, while Ramstein takes on the Lancers in the other.
Division III
Sigonella stayed unbeaten in the four-team small school competition at Reichenbach, clinching a spot in Thursday's final in the process. The Jaguars posted identical 5-0 scores over Alconbury and AFNORTH to improve to 4-0. With just two games left Wednesday, the worst Sigonella can finish is a tie for first. The Dragons or Lions would have to win both of their games and Jaguars lose both of theirs for that to happen.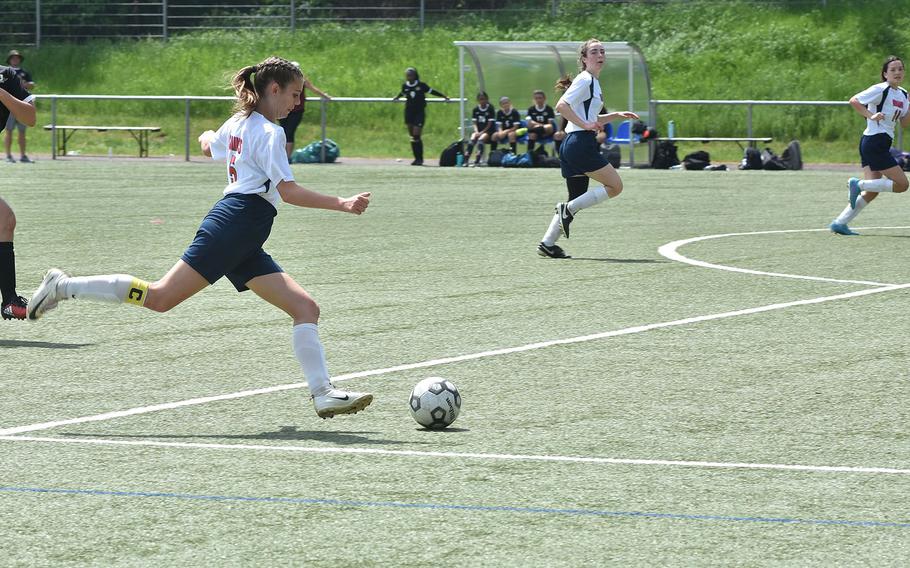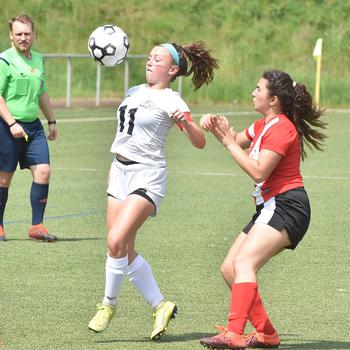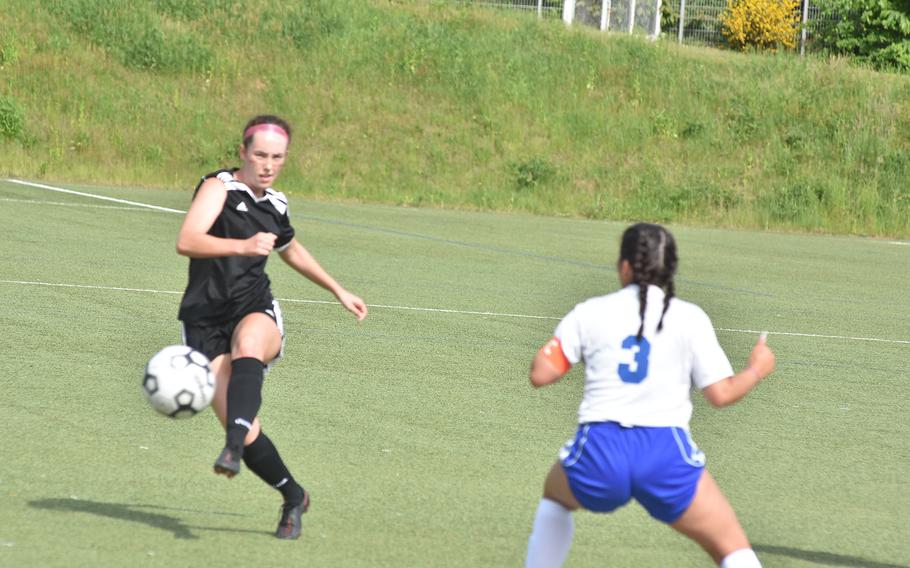 ---
---
---
---