Warriors finish regular season on a high note
By
Stars and Stripes
May 14, 2022
---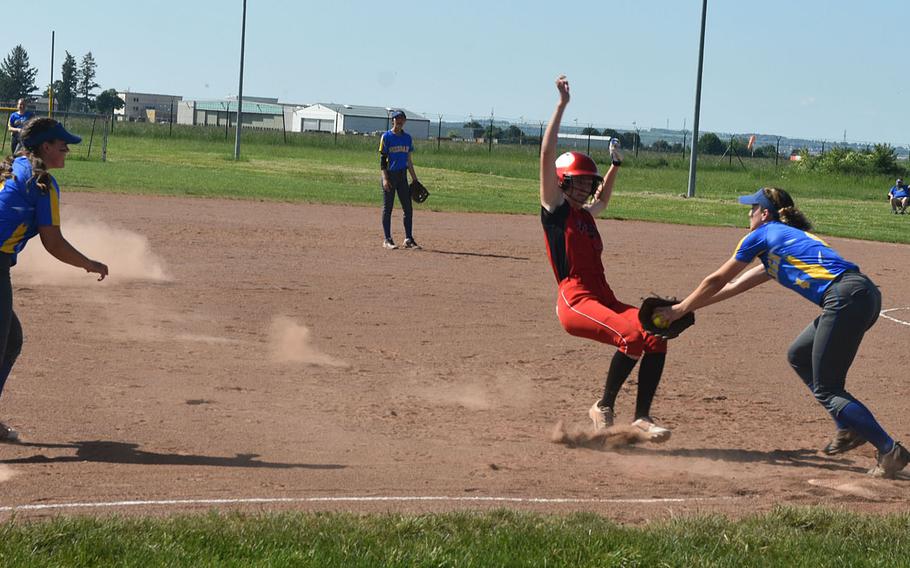 WIESBADEN, Germany — It was definitely a case of better-late-than-never Saturday for the Wiesbaden softball and baseball teams.
The Warriors hosted their first games of the season – less than a week before the season-ending championships – and came away with sweeps of Kaiserslautern.
Softball
Wiesbaden 22/21, Kaiserslautern 2/5: In the first game, the Raiders scored two runs in the first inning. But after that, it was all Wiesbaden.
Lyndsey Urick had four hits including a double and triple as the Warriors pulled away.
In the second game, Isabel Davis and Elise Ludan each had three hits including home runs as Wiesbaden won in another romp.
Wiesbaden won the European championship in 2019, but the event hasn't been played since then due to the coronavirus pandemic.
"I really didn't know what to expect out of our girls this year," said Jenny Yalden, Wiesbaden's first-year head coach. "Out of all the sports that suffered the most due to COVID, it was the spring sports and I only have two girls returning from the 2019 team that won the DODEA (championship)."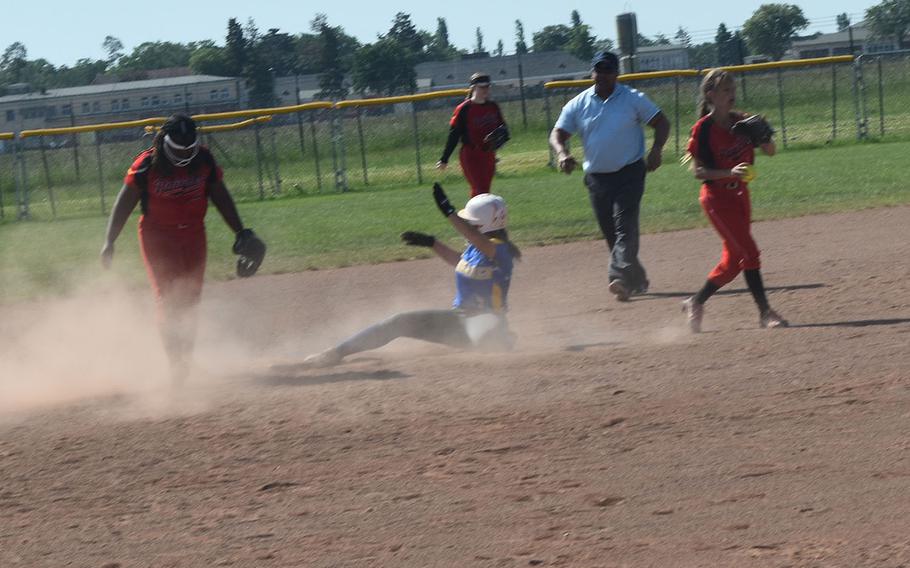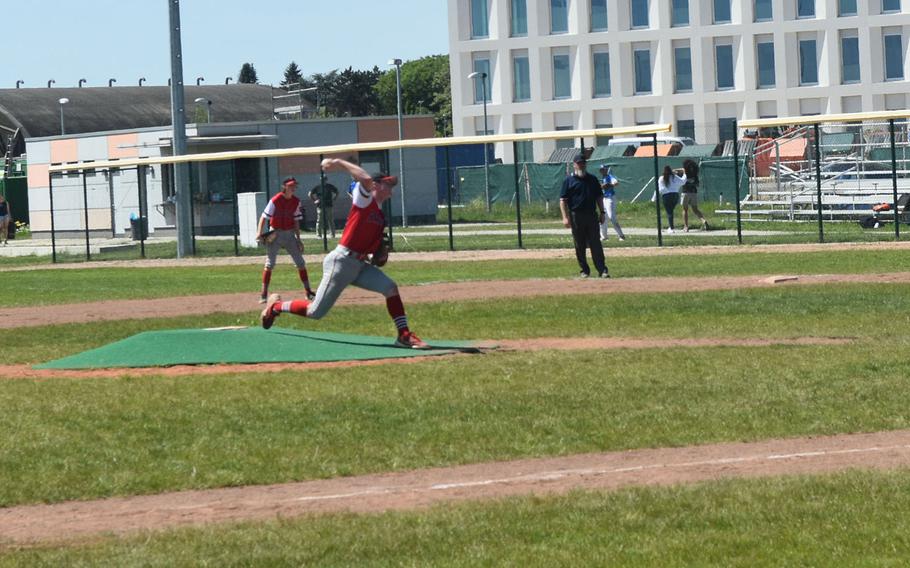 Baseball
Wiesbaden 12/4, Kaiserslautern 2/3: The baseball games were much closer.
"This was our only home game of the year for varsity, so this was a big event for us," Warriors coach Jon Ring said after the opener. "We jumped out to a lead and just kept expanding on the lead and that allowed us to play freshmen and sophomores."
In the second game, Kaiserslautern took an early 3-0 lead after an inning and senior pitcher Bryson Lokey almost made it stand up.
In the bottom of the fifth, the Raiders made a costly error that allowed the Warriors to tie the game. Due to time limits, the game entered extra inning rules.
Wiesbaden's Aiden Smith then won the game with a dramatic walk-off single.
"I knew that I had gotten decent contact on the ball but when it snuck past the shortstop, I knew that we had won," Smith said.
All four teams start play in Division I championship tournaments on Thursday. Schedules are set to be determined Monday.
---
---
---
---