Small number of Jaguar girls putting up big numbers on track
By
Special to Stars and Stripes
May 5, 2022
---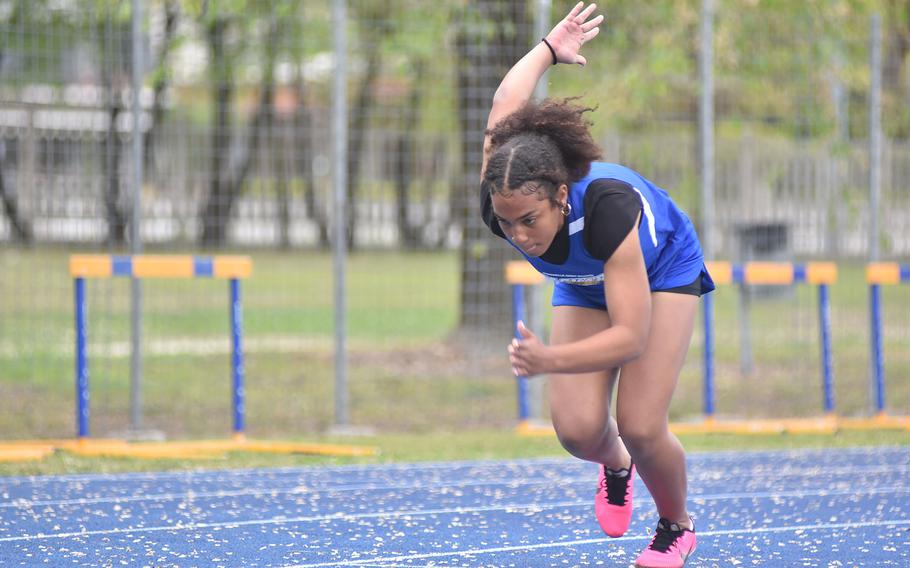 The Sigonella Jaguars won their fourth consecutive girls track and field meet Saturday, finishing 10 points ahead of runner-up Aviano in a gathering that also featured Vicenza, Naples and American Overseas School of Rome.
The Jaguars, with one of the smallest enrollments in DODEA-Europe, fielded a squad of just eight athletes.
"We might be small," head coach Victor Martinez said. "But we are mighty."
That became evident early in the spring. Martinez said the Jaguars entered their season-opening meet at Naples hoping to "hold our own," believing they lacked the numbers to really compete among their deeper opponents.
Instead, they took first place in the six-school event, quickly dismissing any preseason doubts about this group's viability as a DODEA-Europe contender.
"We knew we had good runners at the start of the season," Martinez said. "It wasn't until we saw the results from the first meet that it sunk in how talented our girls were."
They've proven as much over and over again in the weeks since, most recently on Saturday. Rickalia Goss and Amelia Cantwell won two running events apiece and the Jaguars took first in both relay events they entered in a thoroughly dominant performance.
As is often the case, even in a largely individual sport such as track and field, Sigonella's results are at least partly a product of its chemistry. Martinez's program, featuring 11 female and two male athletes, has generated positive vibes in practice, and that's shown up in the data each weekend.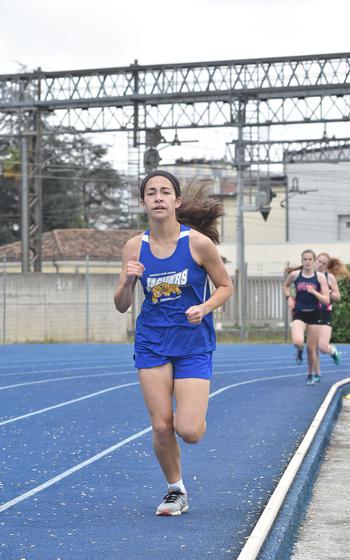 "They have been consistent and enthusiastic," Martinez said. "They're excited to compete while supporting one another.
"They constantly push each other to do better and cheer each other on."
In the process, the Jaguars have become the team to beat in DODEA-Europe's south region. Martinez said the squad is using that new reality as further motivation entering the final stretch of the spring season.
"The girls have continued to push themselves no matter what," Martinez said. "They know that other teams consider them a challenge to beat."
Sigonella has one final regular-season meet this weekend before proceeding to the European championships May 20-21 in the Kaiserslautern Military Community in Germany.
There, the Jaguars will compete with athletes from even bigger schools, though team titles will be awarded for all three divisions. Ansbach, which has had numerous athletes stand out this year in meets in Germany, could be the Jaguar girls' chief opponent in Division III.
While expectations have certainly changed over the course of this season for Sigonella, essential values have not.
"Our main team goals are to work hard, inspire one another and believe in ourselves," Martinez said. "We will always succeed as long as we're consistent in these core beliefs."
---
---
---
---