Royals run wild on base paths to sweep Raiders
By
Stars and Stripes
April 30, 2022
---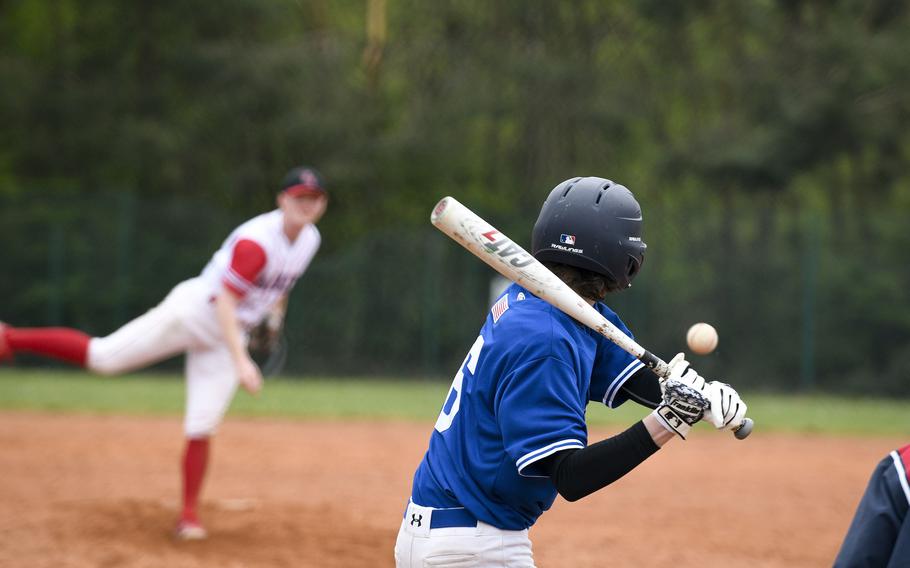 KAISERSLAUTERN, Germany – The Ramstein Royals raced to victory against the Kaiserslautern Raiders in a doubleheader Saturday.
The Royals, a team known for aggressive baserunning, frequently slid around the diamond as they stole bases and advanced on passed balls as they won 16-3 and 8-3.
The red dirt on players' pants led one parent to complain about the laundry she would have to do afterward.
But the team's need for speed pleased Ramstein's coach Alfredo Rios, who said he liked seeing his team knock off the rust from more than two years of inaction.
"Today was amazing," Rios said.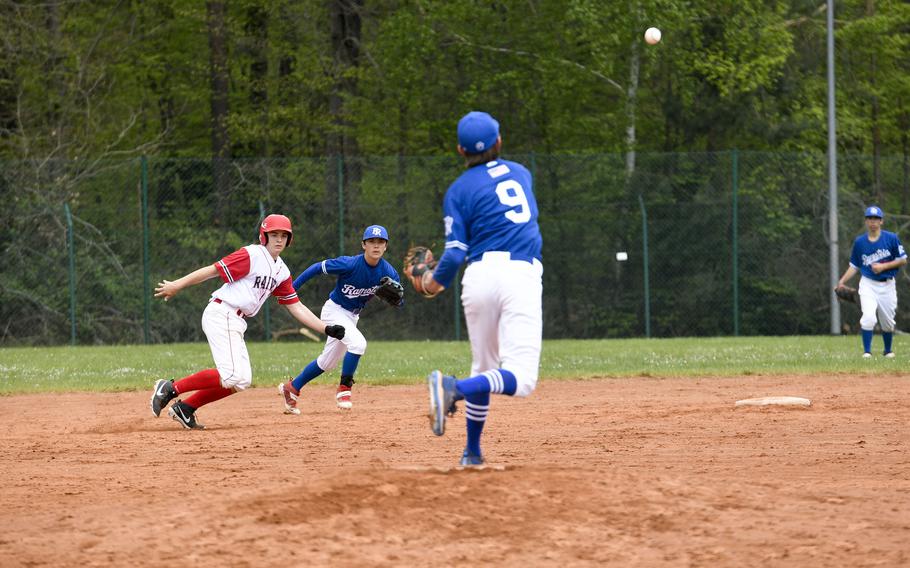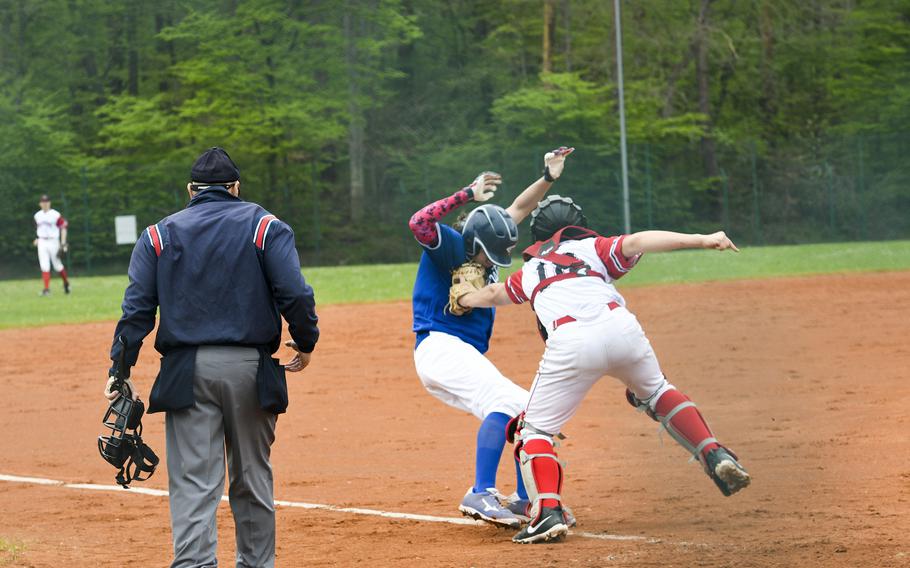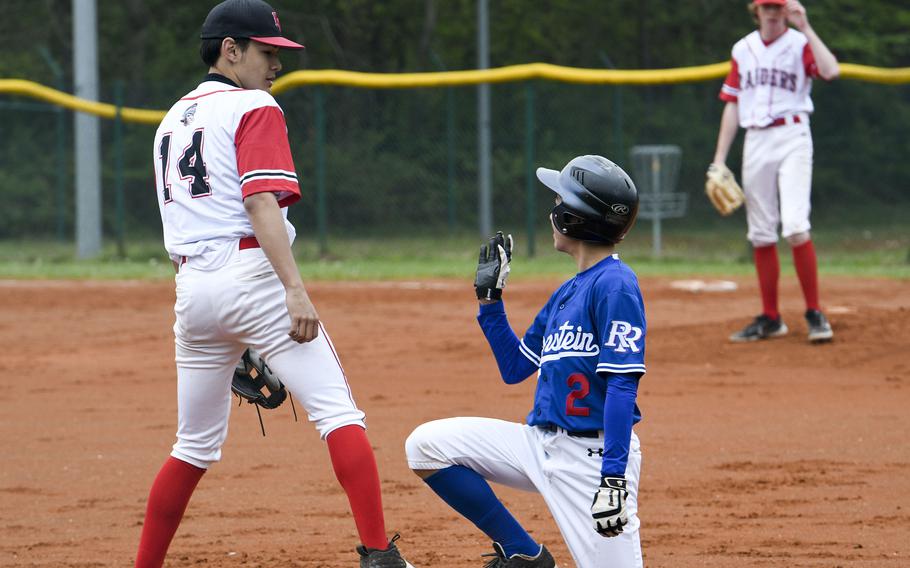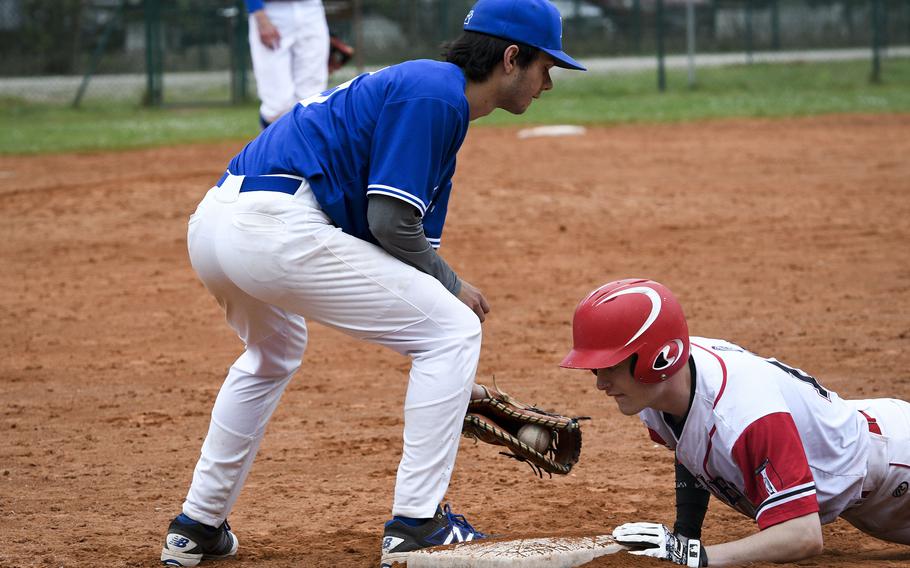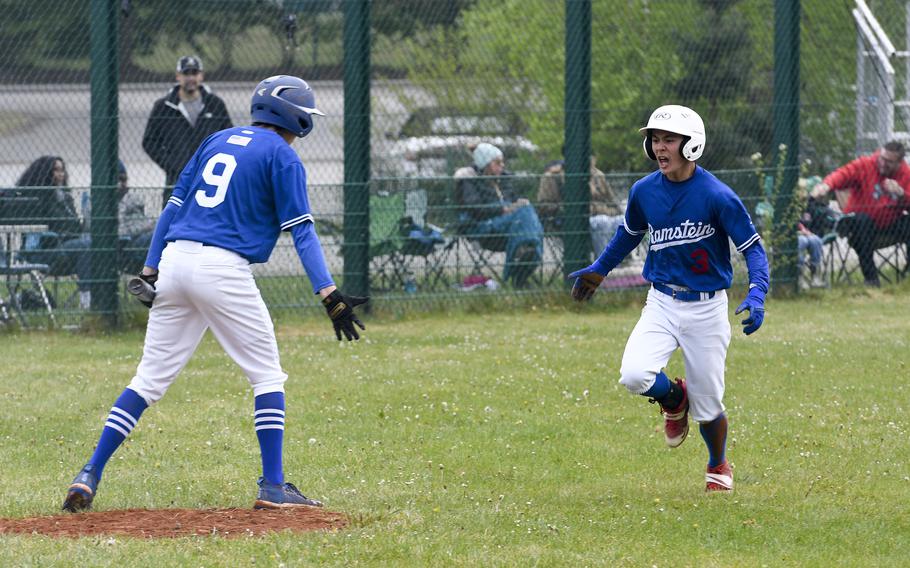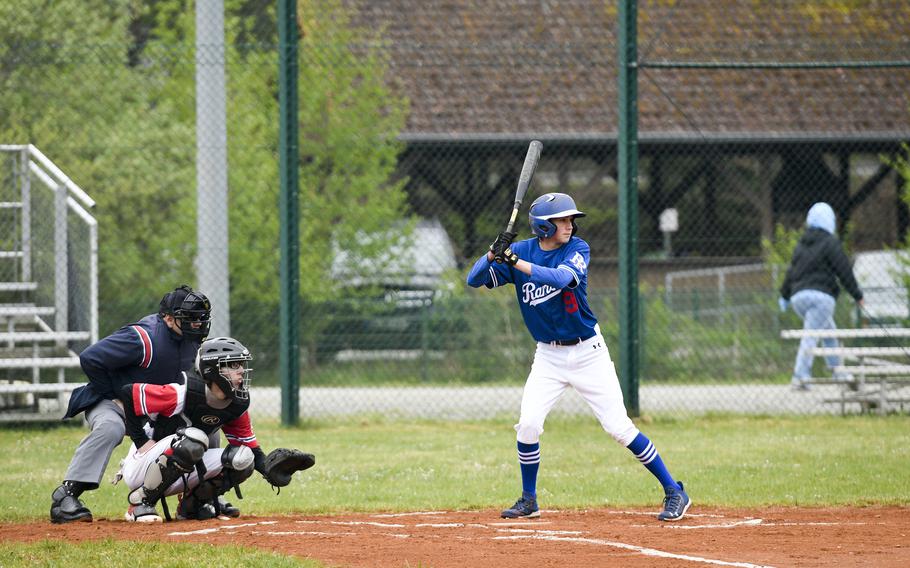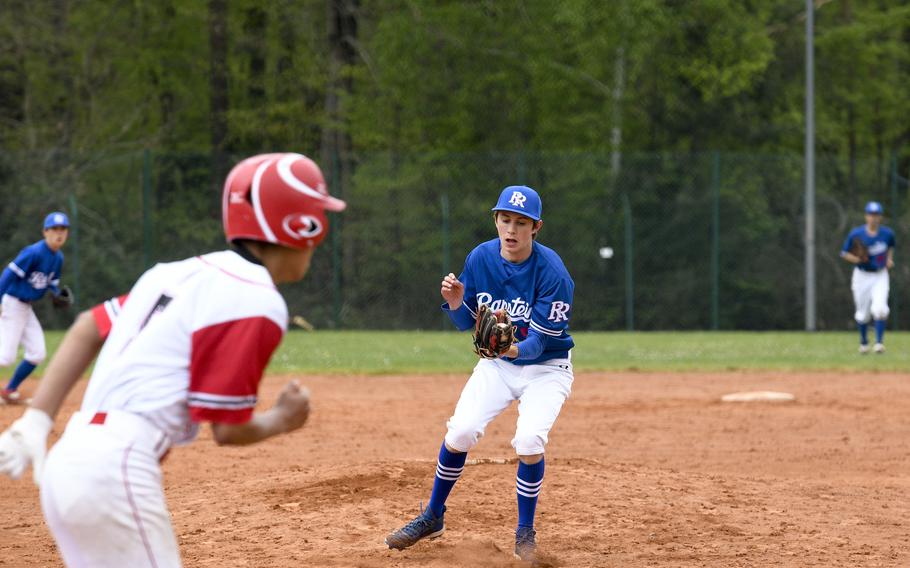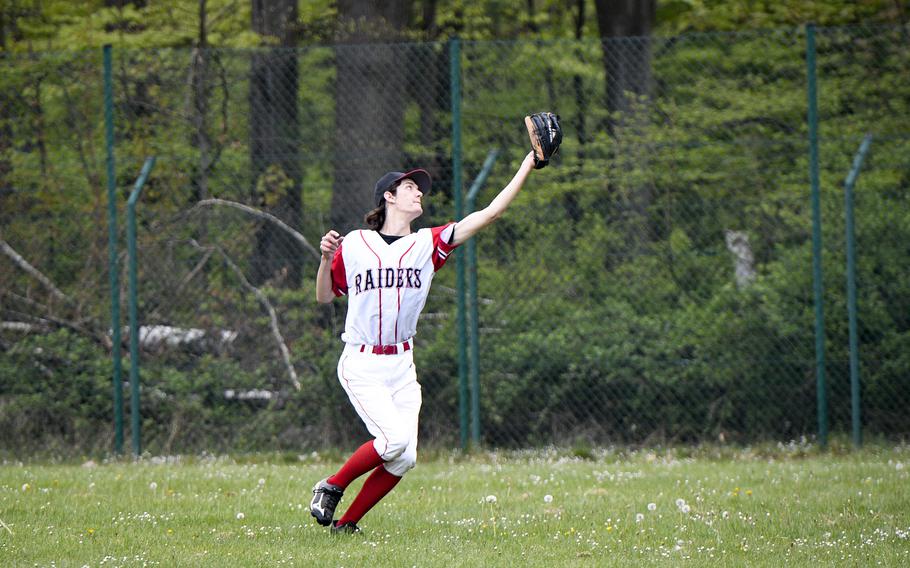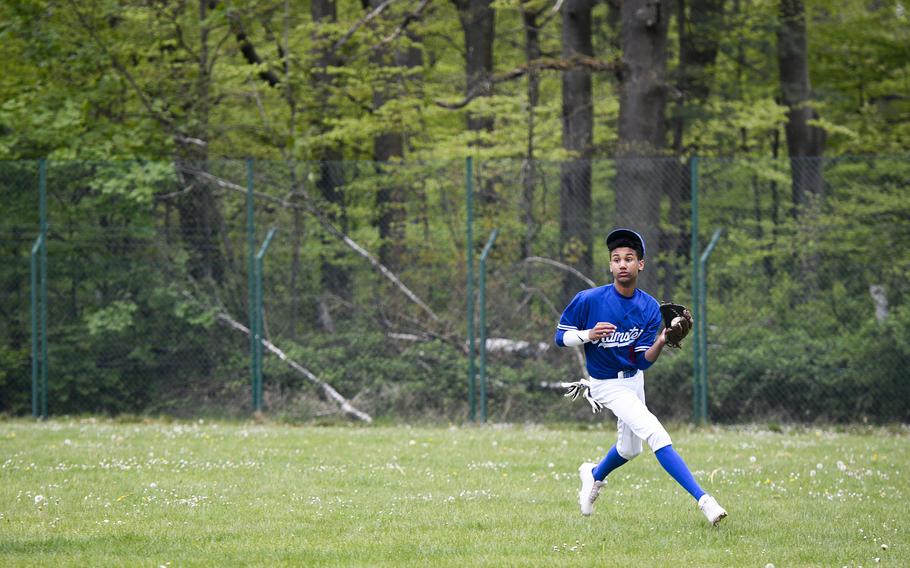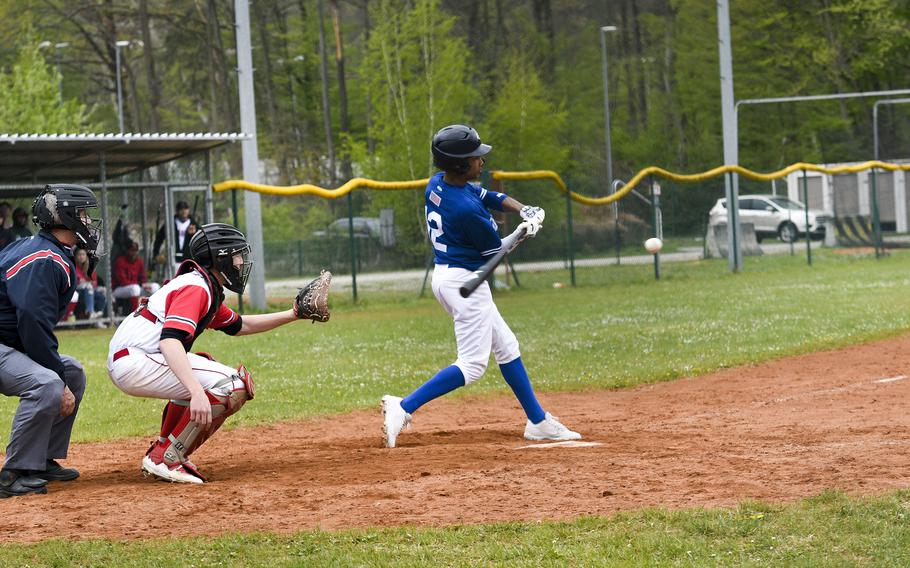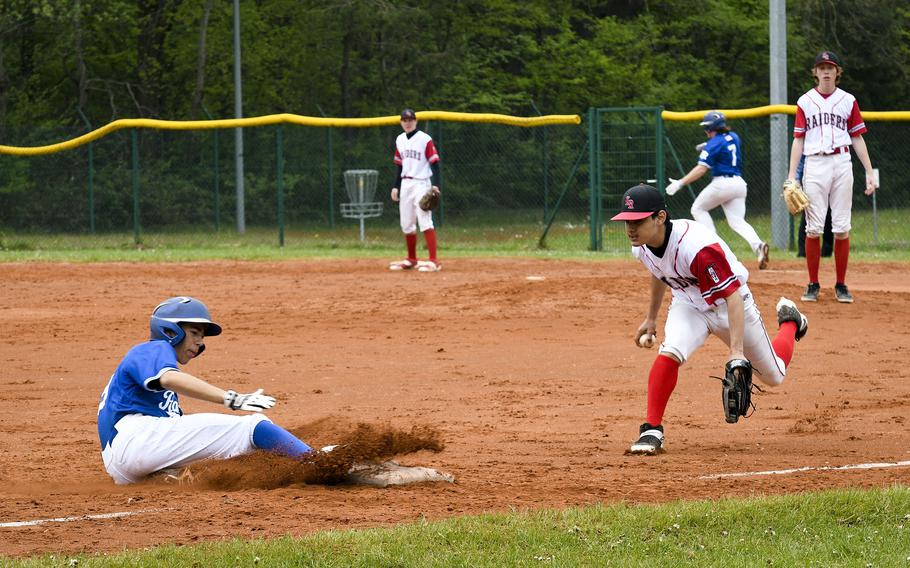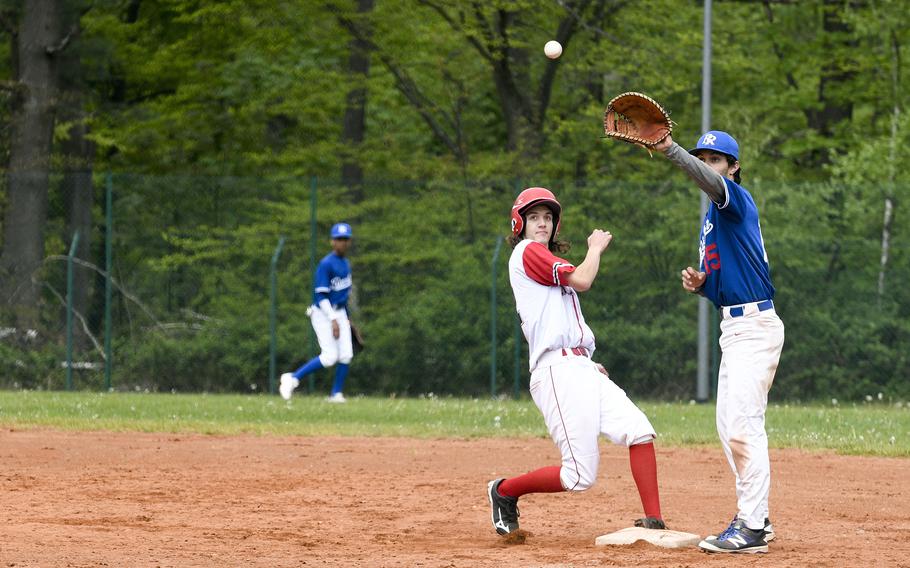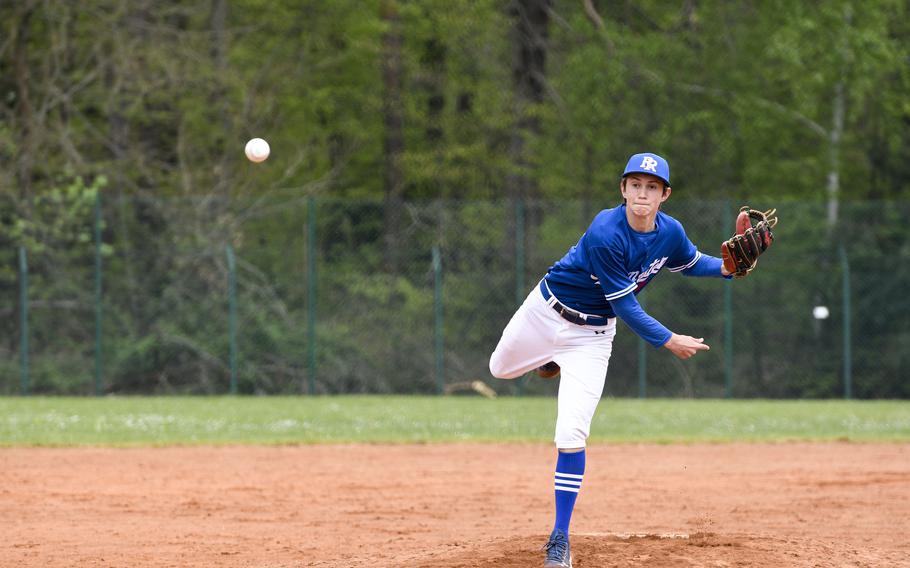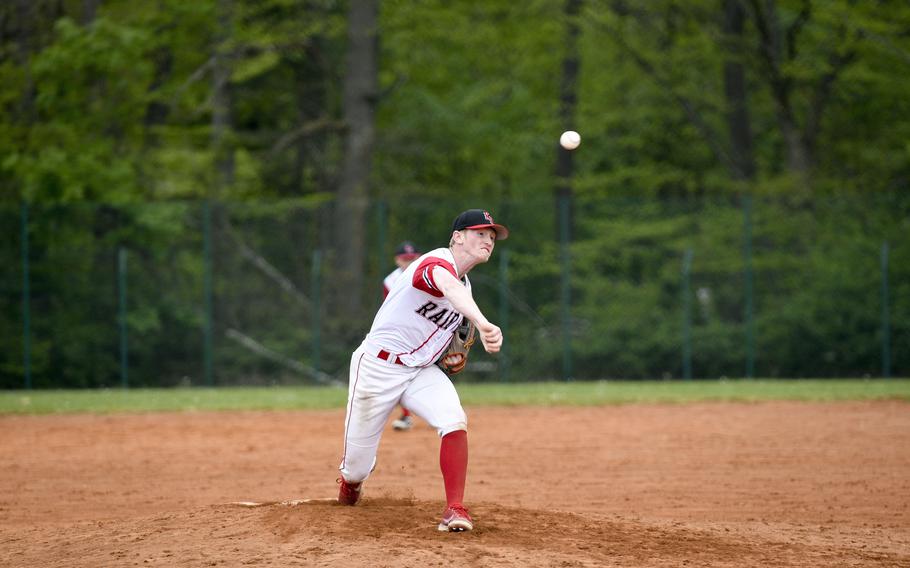 The 2020 and 2021 spring baseball seasons were canceled due to COVID-19.
Rios said he has spent more time teaching his players the fundamentals this year, with more drills than usual.
He praised his catchers Scott Monroe and Chuck Wheeler for keeping the ball in front of them and under control.
The Raiders found themselves vexed by Ramstein pitchers Conor McGinty and Liam Delp, who had seven and six strikeouts, respectively.
Kaiserslautern coach Justin Bates said he hopes for improvement during the remainder of this year's quick six-week season.
The season, which started April 9, ends on May 14, with European championships in Germany from May 19-21.
"Two years off was detrimental to everyone," Bates said.
Raiders pitcher Bryson Lokey recalled how he spent the last two years training by himself in basements, batting cages and gyms.
He collected four strikeouts during the second game of the doubleheader.
"I'm just happy to play baseball," Lokey said.
---
---
---
---