Starting to get a feel for the game
By
Stars and Stripes
April 30, 2022
---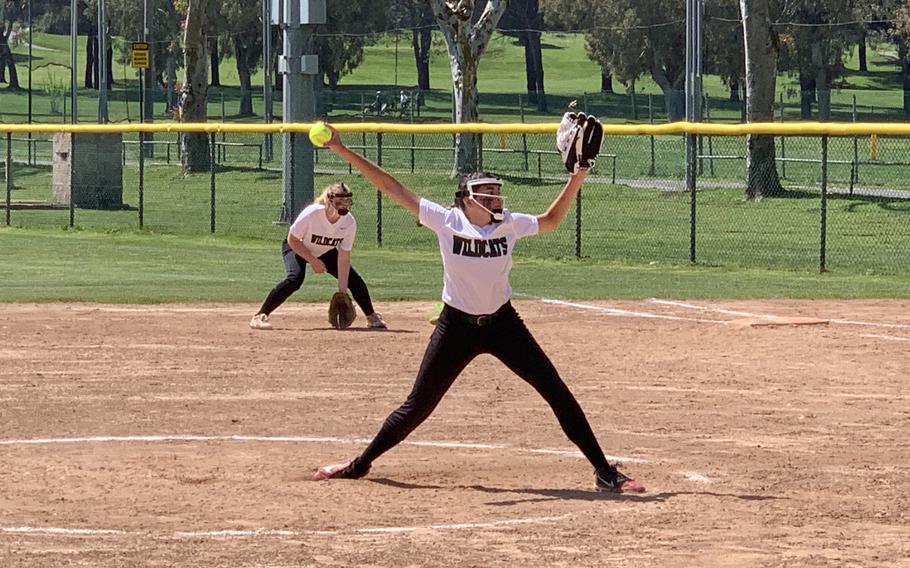 NAPLES, Italy — Providence came to Rota's Ysa Sheldon a few innings into Saturday's DODEA-Europe girls softball opener against the Vicenza Cougars.
In the top of the fourth inning, Sheldon's bat connected solidly with a pitch for a triple.
"It felt really nice to hit a ball like that again," said Sheldon, who noted her season at bat so far mostly has consisted of foul balls, walks and strike outs. "I was surprised."
The Admirals went on to best Vicenza 14-8. Rota coach Leslie Samuelson credited the team's powerful performance to a committed coaching staff paired with dedicated, albeit inexperienced, players.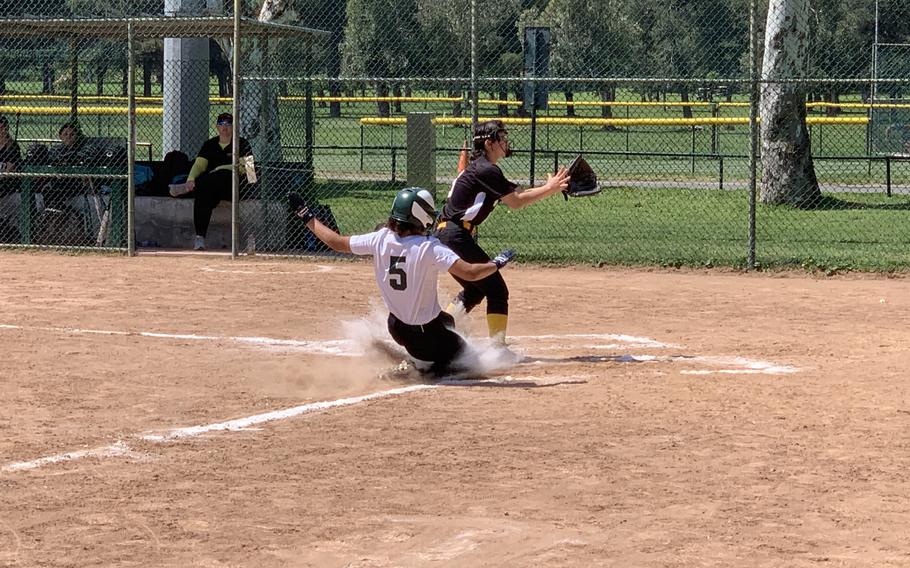 Only two of Rota's 14 team members are returning players, she said. Most of the rest have never played softball before.
"They've worked hard, and they want it," Samuelson said of the team's efforts.
Saturday's three-game rotation at Carney Park in Naples also included the host Wildcats. Each team played twice.
Game 2 featured Vicenza against Naples. Freshman Jeweliana Martinez, a pitcher and utility player for the Wildcats, hit a triple and teammate Rebecca Lee, a catcher, pitcher and shortstop, hit a home run, both in the third inning as Naples pulled away to win 12-1.
Despite the losses, shortstop Rylyn Bragg said the Cougars were resolute and looking forward to the season-ending European championships in Germany on May 19-21.
"I'm excited to play with these girls and grow with them," said the 17-year-old junior, who has been playing softball for 10 years.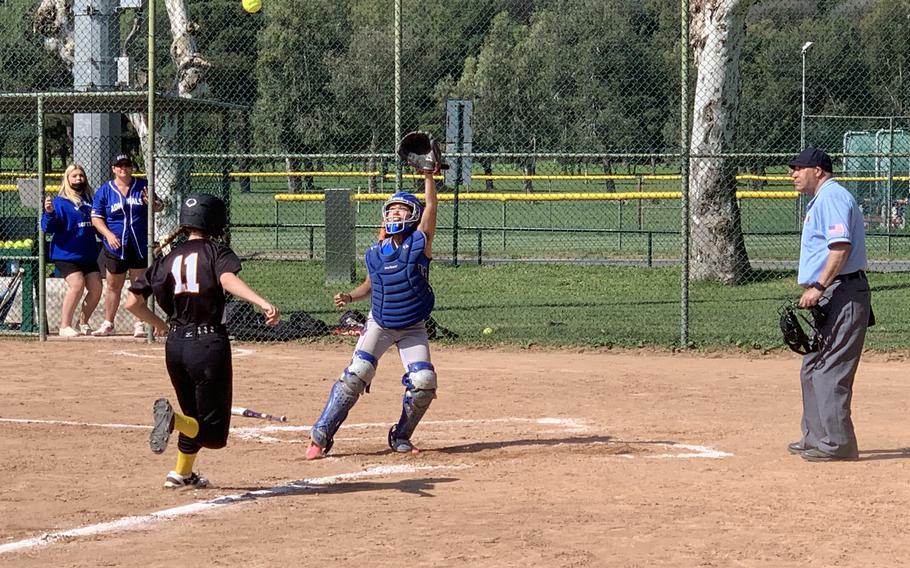 Amy Driscoll, Naples' athletic director and girls softball coach, said two lost seasons due to COVID-19 has taken a toll on all teams.
"It's really a rebuilding year for everyone," Driscoll said.
Game 3 showed how far the Wildcats have come in coalescing. Naples scored 14 times in the first inning and added four more in the second in an 18-0 rout of the Admirals.
Martinez, who has been playing since she was 6, was optimistic about Naples' potential to do well in the championships, not only because of their commitment to performance but also team chemistry.
"We have a lot of passion," she said. "When people are down, we try to pick them up."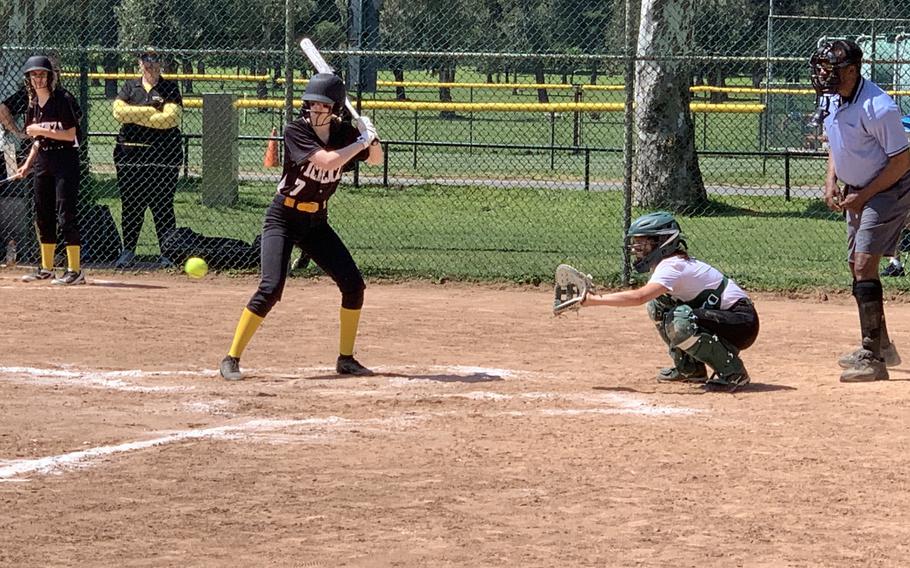 ---
---
---
---