Kaiserslautern triumphant in varying ways
By
Stars and Stripes
April 30, 2022
---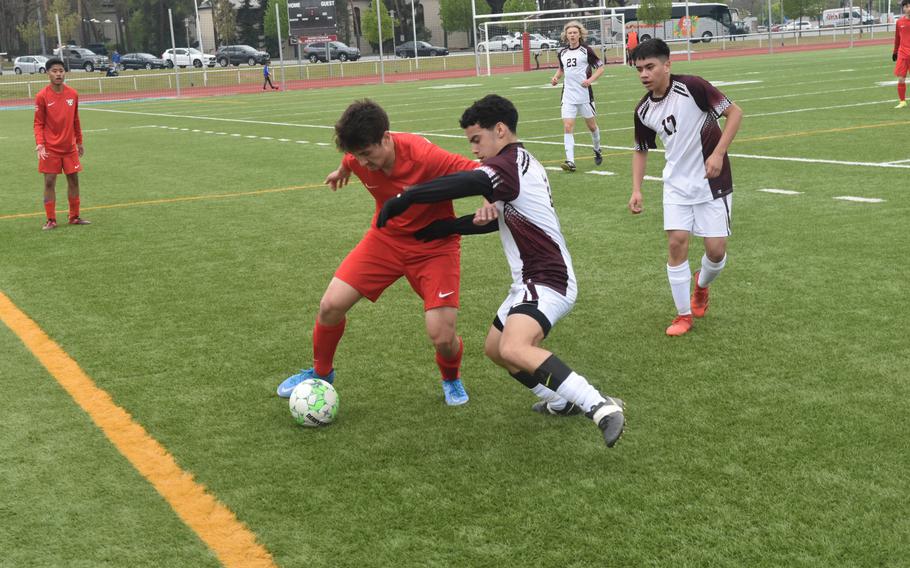 KAISERSLAUTERN, Germany— The methods were different, but the results were the same Saturday as the Kaiserslautern Raiders swept the Vilseck Falcons in a pair of soccer matches.
In the girls game, the Raiders took command early and went on to a 5-1 victory. Kaiserslautern's Lena Herrmann gave her team a 1-0 advantage and would score again later. She was also credited with two assists.
Unfortunately for the Falcons, they scored in both goals – once unintentionally - to finish the tally.
"We are a wide and deep team this year and our girls can play in a lot of different positions," Kaiserslautern coach Sue Fitzpatrick said. "All the teams in Division I bring a very different game to the pitch, but my girls are having fun learning on the way and getting better with each game."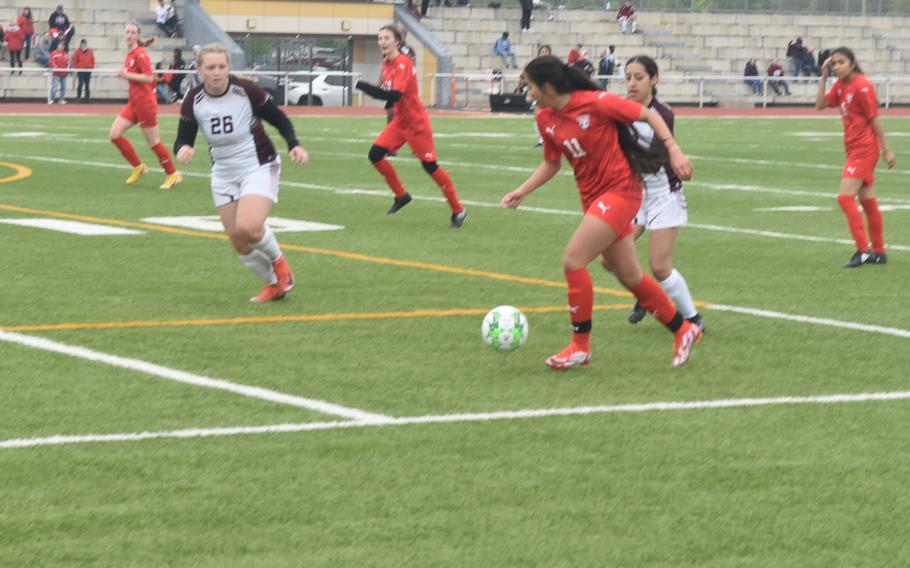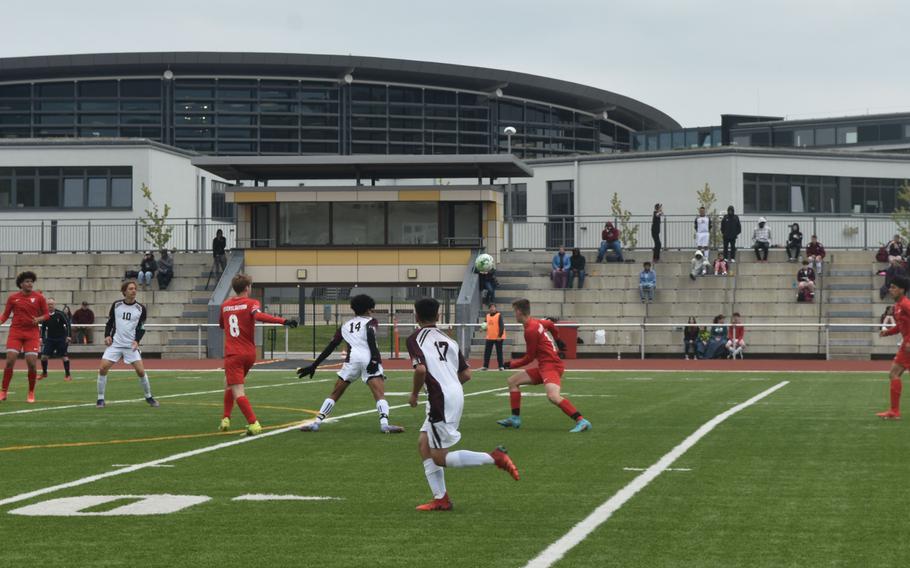 Boys
The second game was a tale of two halves that ended in a heartbreaking 4-3 loss for the Falcons.
Vilseck scored twice in the opening half and threatened to score more but didn't thanks to penalties and offsides calls.
"Vilseck started off very strong and we had to play catch up for most of this game," Kaiserslautern coach Enrique John said. "I wouldn't say we are a young team trying to find itself, but we a still finding out who we are and what our strengths are."
The second half would see Vilseck take a 3-1 lead, before the Raiders would mount a furious comeback. Jayden Stollings converted two penalty kicks – and finished the game with three goals. Jason Niemi scored another.
"I would like to congratulate Ktown on their win, but this one hurt," Vilseck's Quinlan McKinney said. "We basically beat ourselves; we handed them three goals. We fell apart as a team, but we will learn from today's mistakes."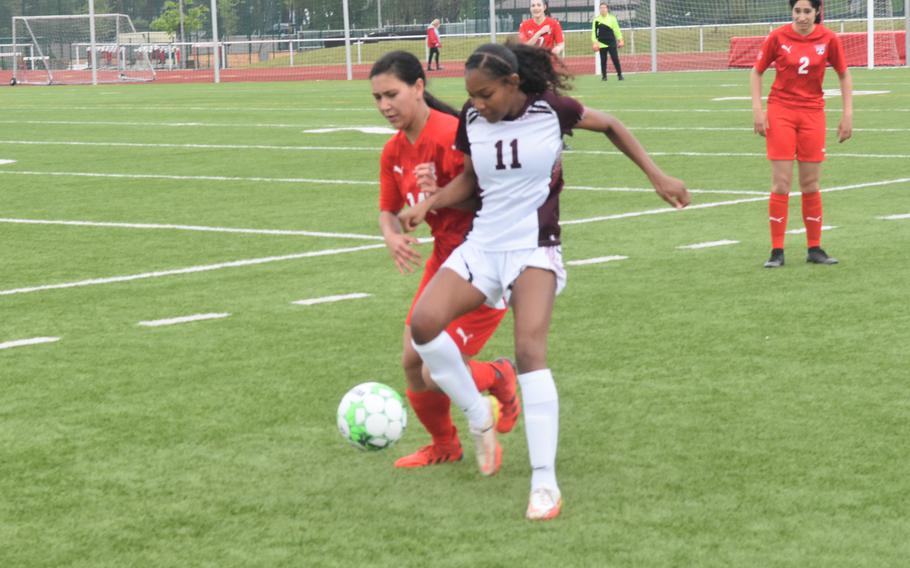 ---
---
---
---