Stingy defense leads Ansbach to two victories
By
Stars and Stripes
April 23, 2022
---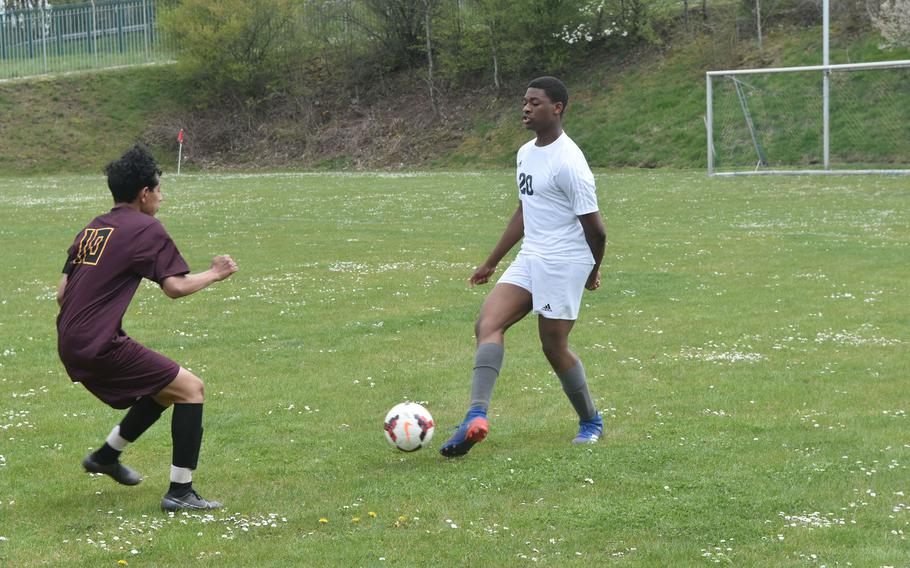 BAUMHOLDER, Germany — The Ansbach Cougars came away as big winners Saturday in a matchup of three of the smallest DODEA-Europe schools that are all fielding co-ed soccer teams this spring.
Ansbach downed the host Baumholder squad 6-2 in the opening match before topping Hohenfels 5-1 in the second game of the day. Baumholder and Hohenfels tied 3-3 in the finale.
Ansbach 6, Baumholder 2: The Cougars, led by their senior captain Shane Nesbitt, looked to be unstoppable using speed and a smothering defense to take a 4-1 lead in the first half.
Ansbach coach Paul Rauscher said he thought his players were sloppy in the first half, but often play better after halftime. He said a core group of seniors gives the Cougars an edge over most foes.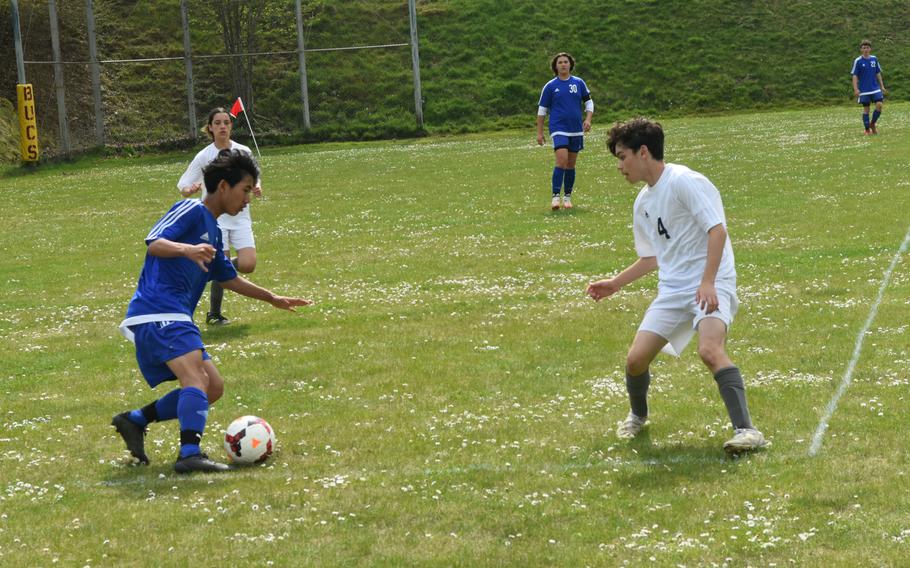 Ansbach 5, Hohenfels 1: A scrappy and undermanned Tigers squad got a bit of a break by playing the Cougars after they had just finished the first game.
But reduced to just nine players on the field due to injuries, Hohenfels needed all the help they could get. The Tigers actually scored first, but three goals from Nesbitt brought the Cougars back.
Hohenfels team captain Samuel Bahgn said that playing with two fewer players might actually help the Tigers in the long run. He said he thought the team learned how to move around the field a bit better and communicate more.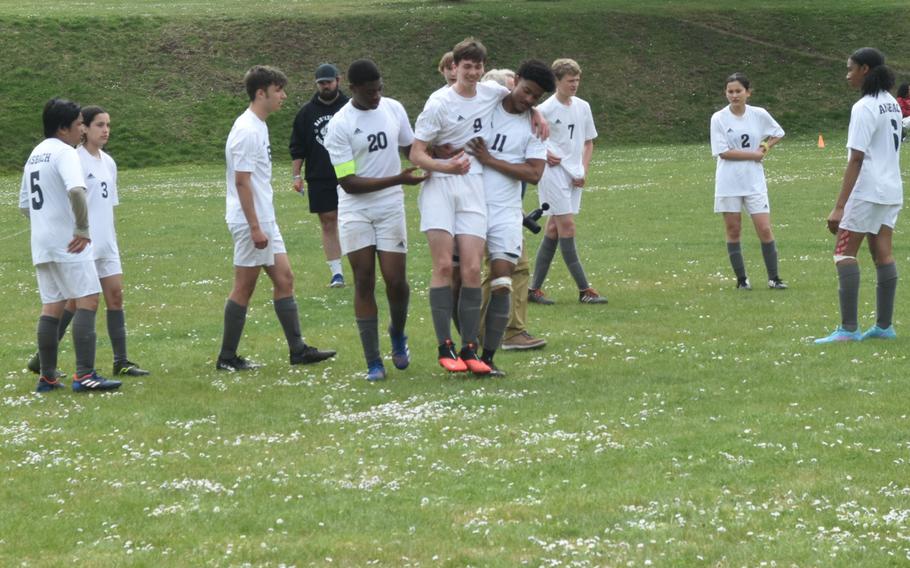 Hohenfels 3, Baumholder 3: Three players scored from each team in the final contest of the day.
William Cecil, Beckham Witty and Nathan Bahgn scored for the Tigers, while Antonio Robles, Antonio Robles, Kaleena Sais and Jessie Bogan matched them for the Bucs.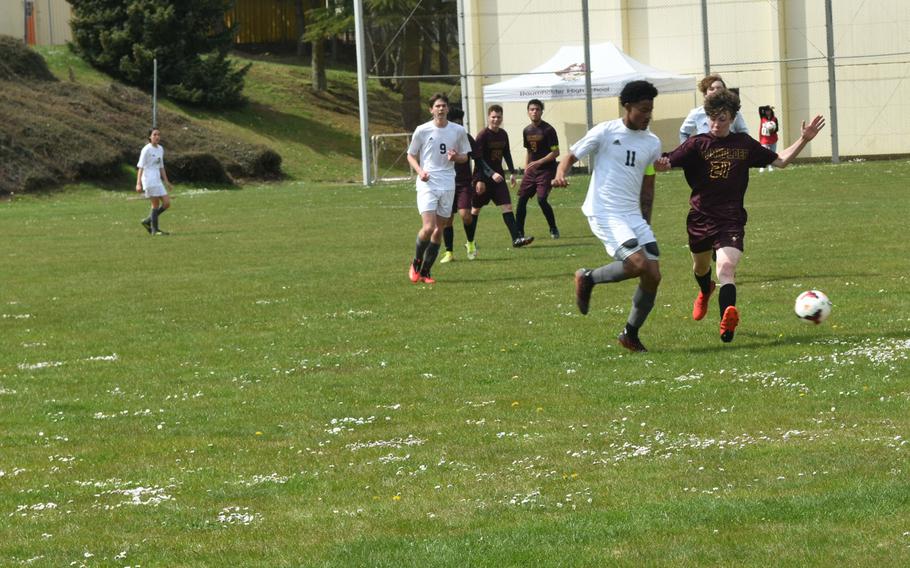 ---
---
---
---