Royals soccer teams back in the win column after long break
By
Stars and Stripes
April 17, 2022
---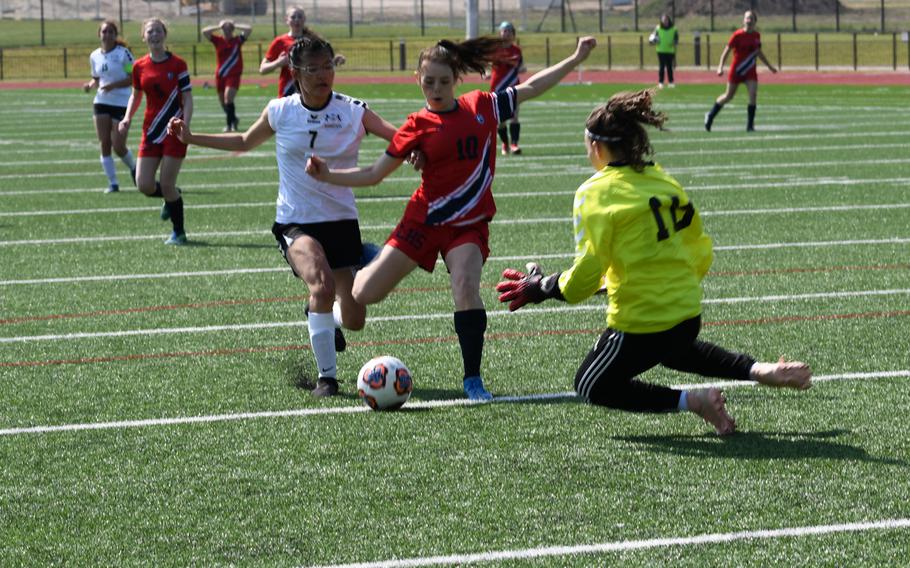 RAF LAKENHEATH, England – The British Isles are certainly no strangers to royalty.
But, thanks to the coronavirus, Saturday was a new experience for almost all of the Lakenheath Lancers' Royal visitors from Ramstein.
Five different players for the boys team scored as Ramstein met Lakenheath for the first time since 2019 and emerged 5-1 victors. The Royals' girls squad also triumphed, 4-0.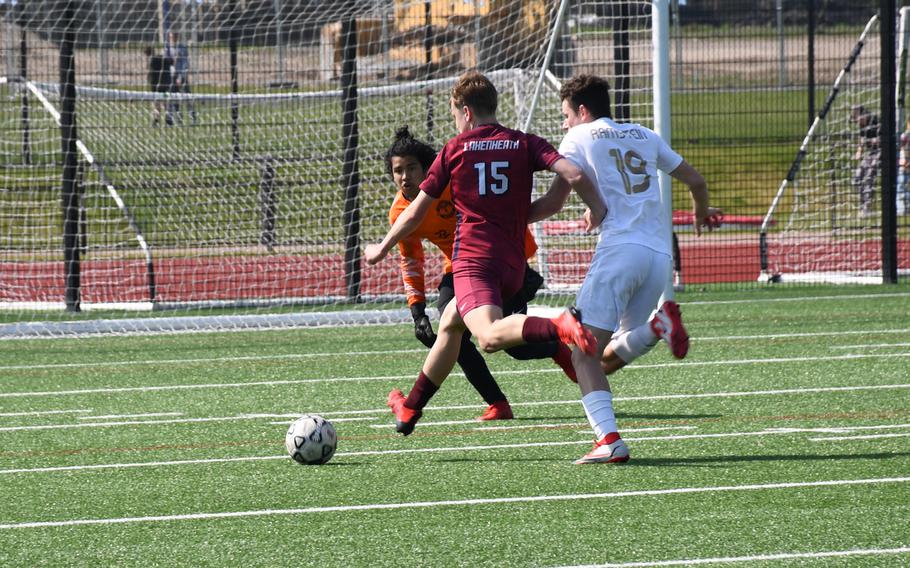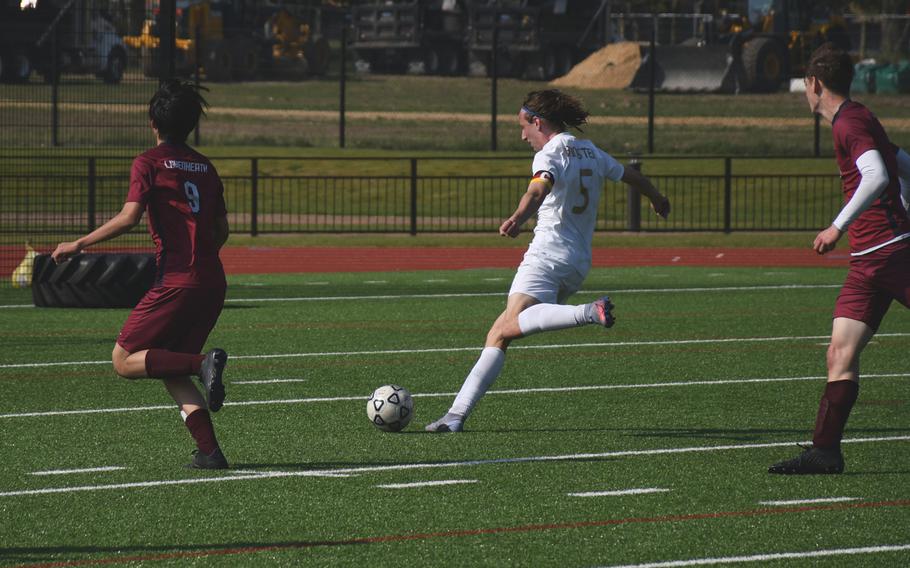 Boys
"We were all sleeping on the bus for 15 hours, so getting to play our first game in three years was something special," Ramstein coach Dominik Ludes said. "All things considered, I think the team performed extremely well today."
Royals' captain Benjamin Brewster exemplified his coach's sentiment and showed himself to be a dominant force in the center of the field. His ball handling sometimes drew multiple defenders, which allowed for openings his teammates took advantage of.
Brewster, Mattias Bailey, Tony Morales, Landen Shockey and Mason Gillespie all found the net for the Royals.
The Lancers did manage several shots on goal and scored on an explosive breakaway by Mattias Sadler. He kicked the ball under sliding Ramstein goalkeeper Favian Pierre-Lous.
"That one goal lets us know that we are capable of executing," Lancer coach Jose Pumarejo said. "The effort they gave was superb."
The teams will likely see each other again at the European championships May 16-19 in Germany.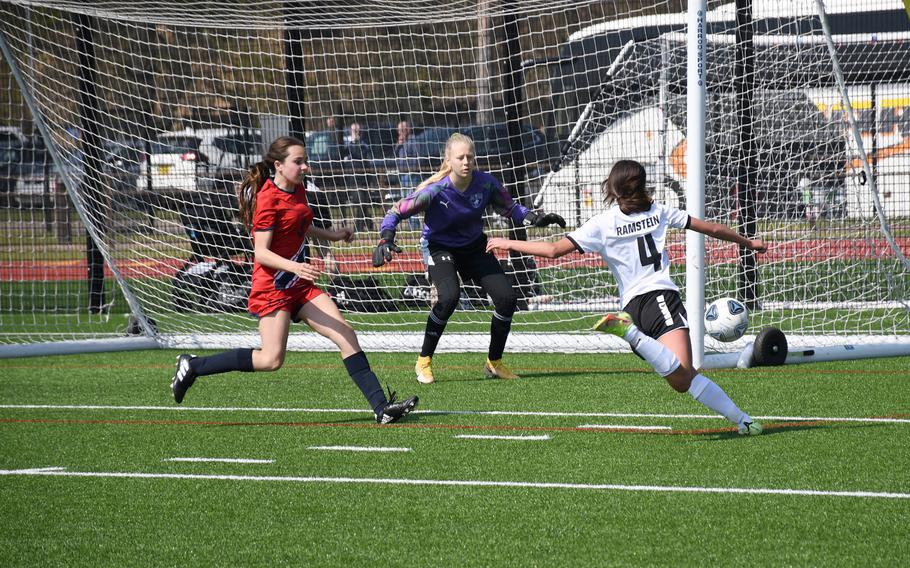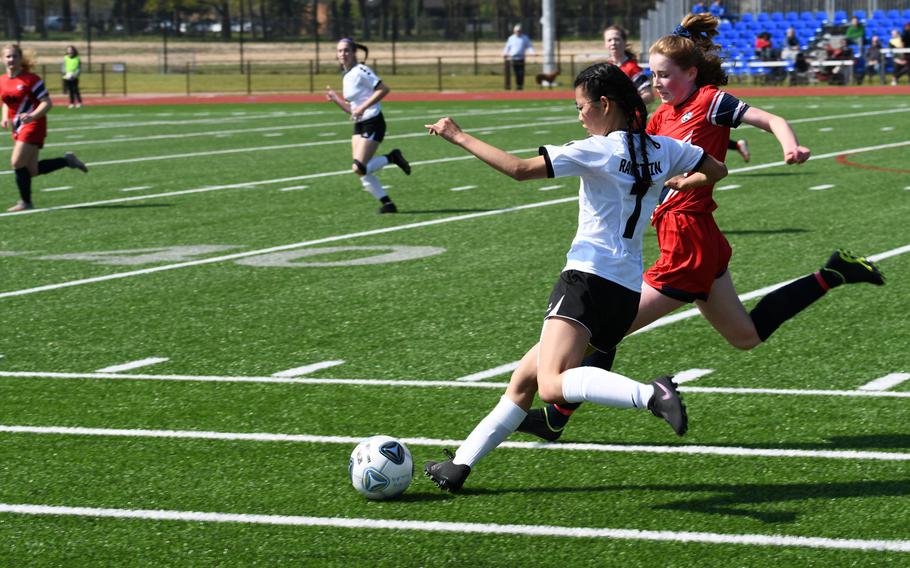 Girls
Isabel Fisher scored twice and had assist as the Royals shut out the Lancers.
"It's great to finally see these girls out on the pitch at full speed after not being able to play the last couple of years," Royals coach Liz Farris said. "Can't wait to build the team now they we officially know where to build up the girls from here."
The Royals came out strong, applying pressure early with a goal from Fisher. They didn't let up the rest of the way.
Even though the Lancers failed to score, they did have opportunities. Royals' goaltender Carlie Rivera racked up seven saves.
"It was a tough loss for sure; I think we were hoping for better," Lakenheath coach Debbie McFarland said. "But it gave us a good chance to see another Division I team and we can use this as a stepping stone when we face off with similar teams in Euros."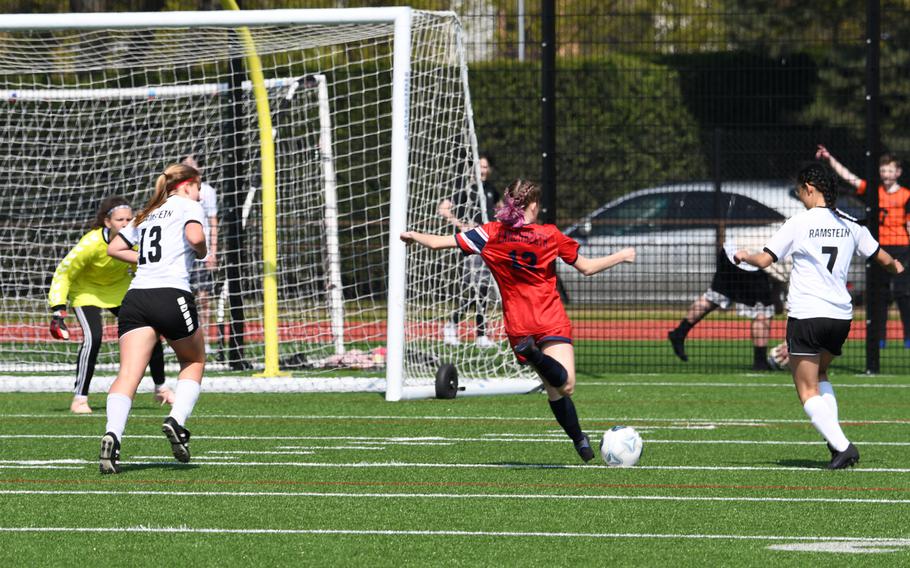 ---
---
---
---