Mid-sized schools get their shots at season-ending titles
By
Stars and Stripes
March 3, 2022
---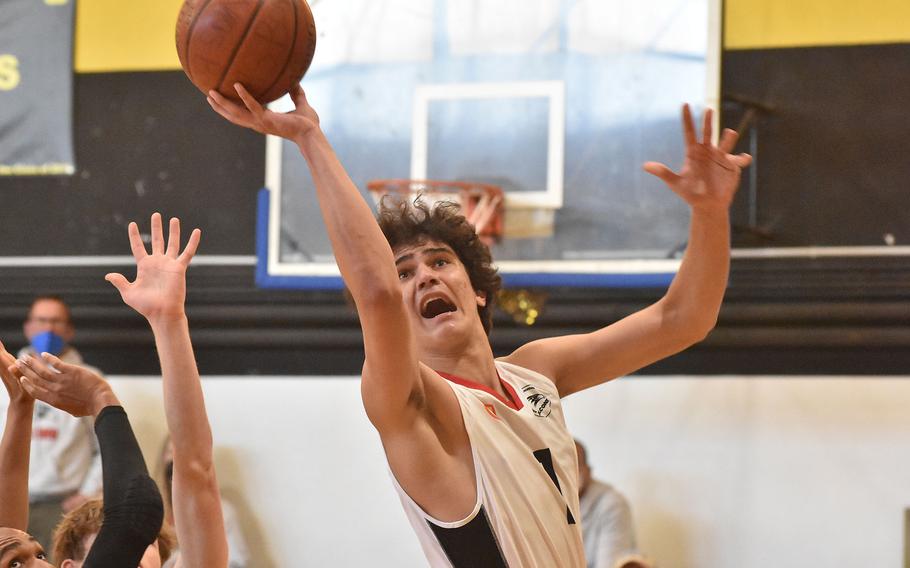 VICENZA, Italy – Half the field at the DODEA-Europe Division II basketball championships has only officially been playing basketball for a month due to coronavirus protocols.
But it's been an eventful period, with multiple schools gathering to play game after game at every opportunity. So it wasn't that much of a stretch for every team to play three times Thursday at the opening of the six-school, season-ending event.
The boys portion went pretty much according to seeding heading into the final games Thursday evening, with top seeds Rota and Naples looking like solid bets to advance to at least Friday's semifinals. Both were 2-0 in morning and early afternoon play – each rallying to defeat American Overseas School of Rome in the process.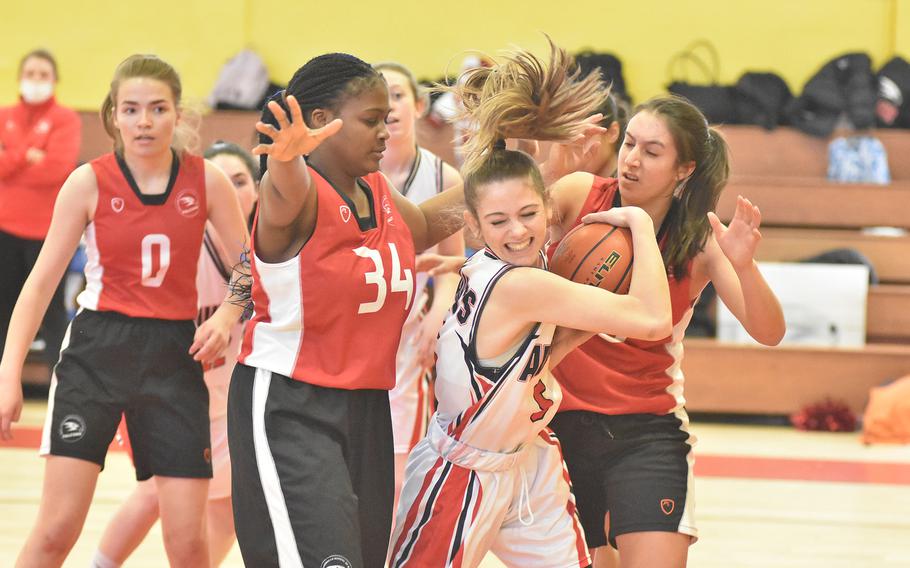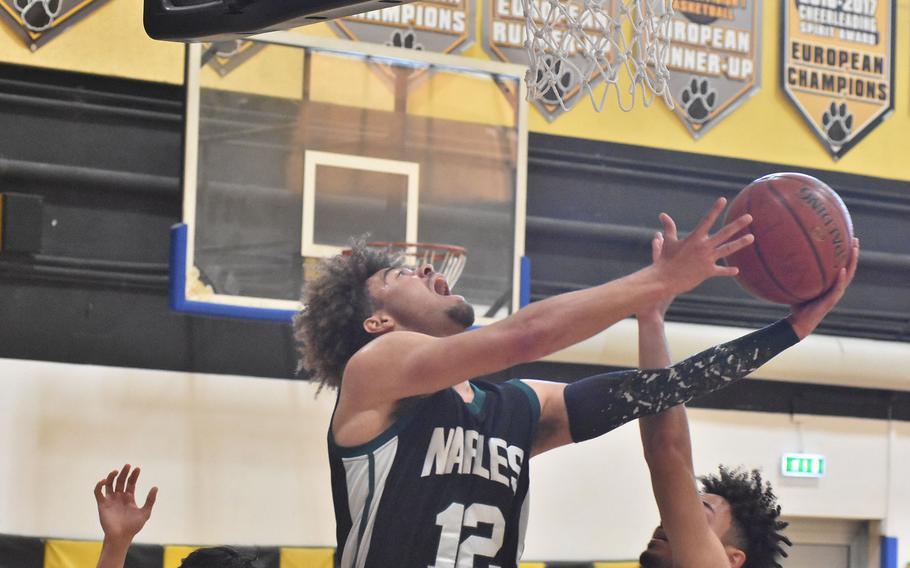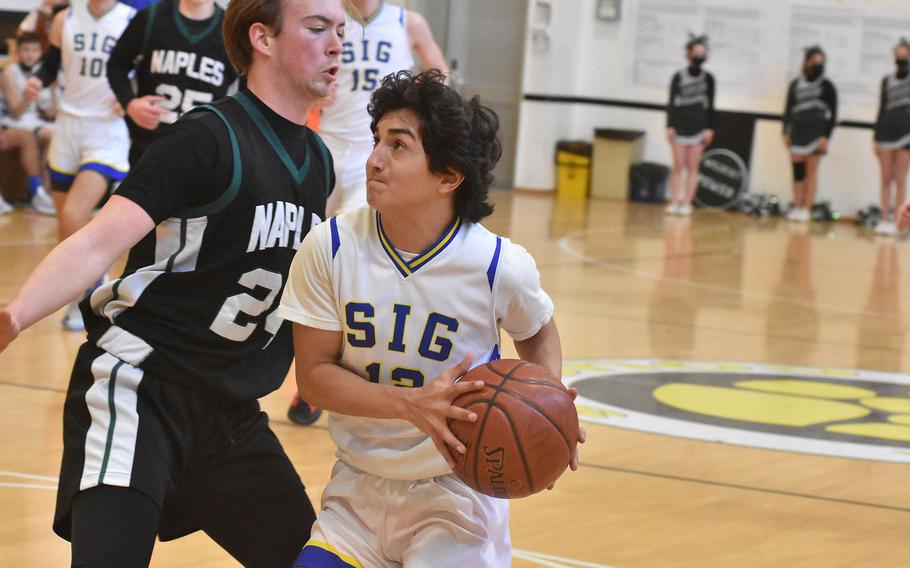 The girls side was a bit different, though, with No. 4 Naples upending top-seeded AOSR and then squeaking by No. 5 Aviano to be in good shape heading into the final pool games Friday morning.
It's been an uncharacteristically rough season for the perennially strong Wildcats, who entered the tournament with a 3-3 record.
"The coronavirus really got the team down," first-year coach Eris Pitts said. "Practice is on, practice is off, the season is on, the season is off."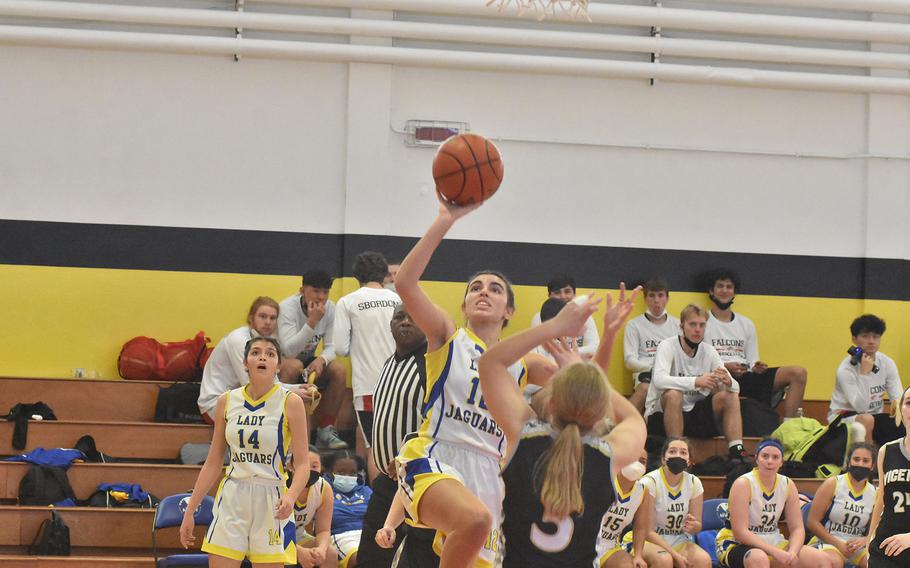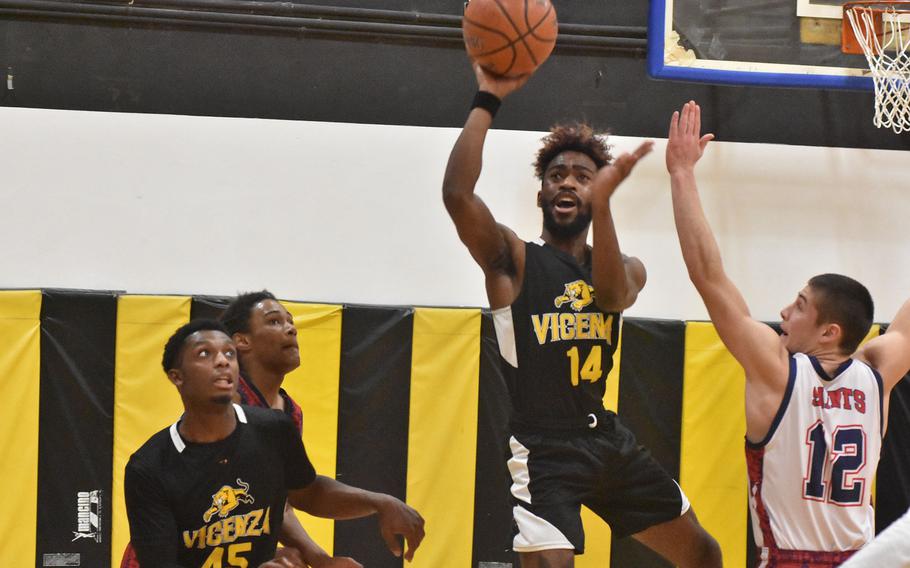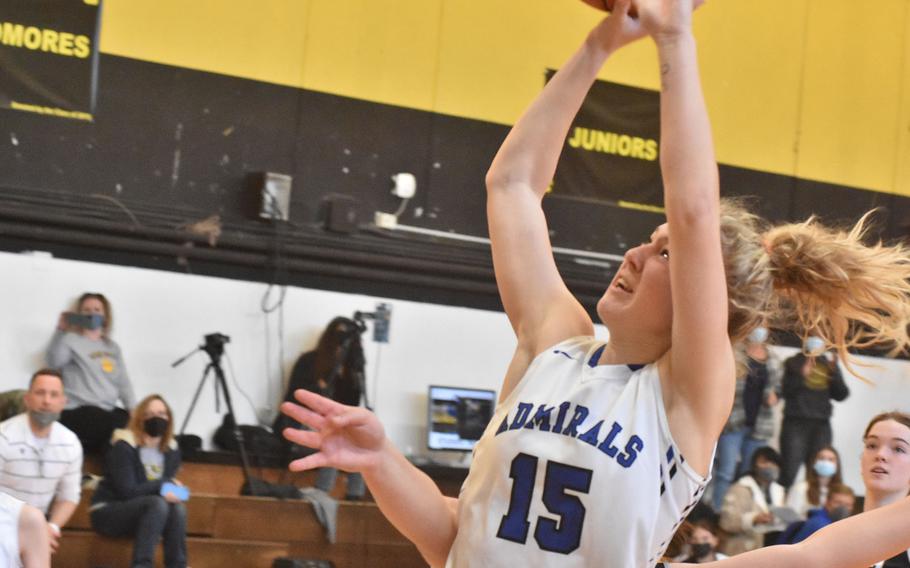 But with the prize in sight, the Wildcats appear to be a different team.
"I told them we're coming (to Vicenza) to win it," Pitts said.
They'll have to get past the host Wildcats to do that. The second-seeded Cougars face Naples at 8:30 a.m. Friday, with both teams likely to advance to the semifinals regardless of the outcome.
In boys play, top seeds Rota – unbeaten on the season – and Naples – 3-3 with a pair of losses to the Admirals – started the day strongly with respective wins over Aviano (55-25) and Vicenza (55-42). But then came along the Falcons from AOSR, who led both the Admirals and Wildcats in subsequent contests before eventually falling.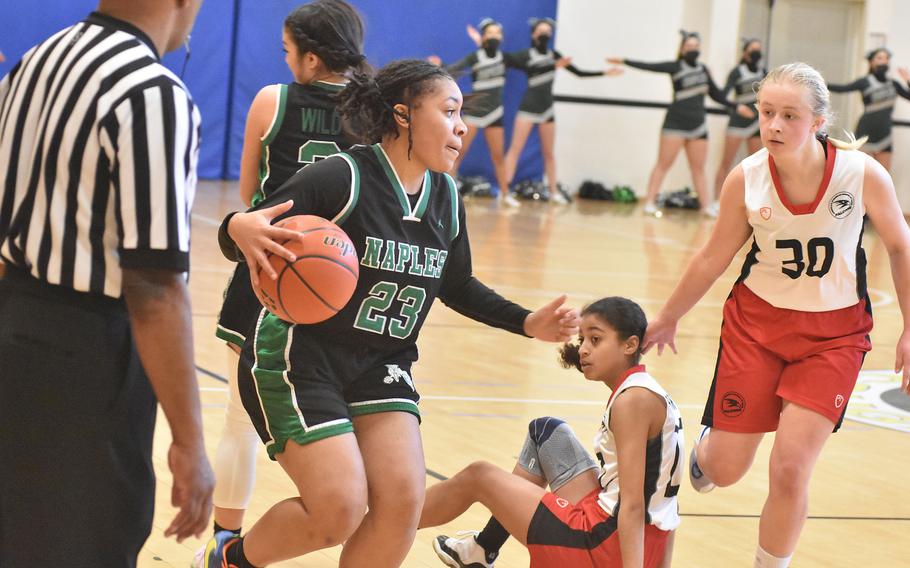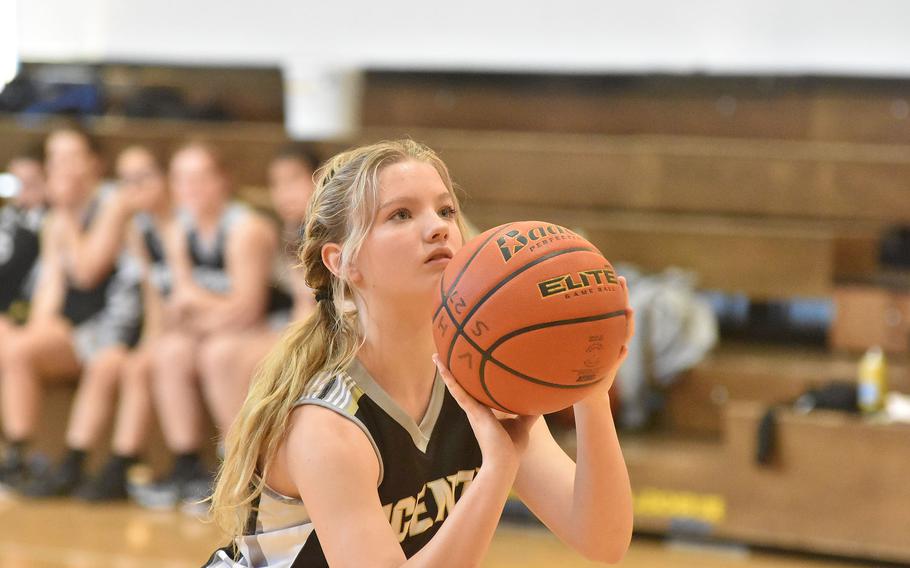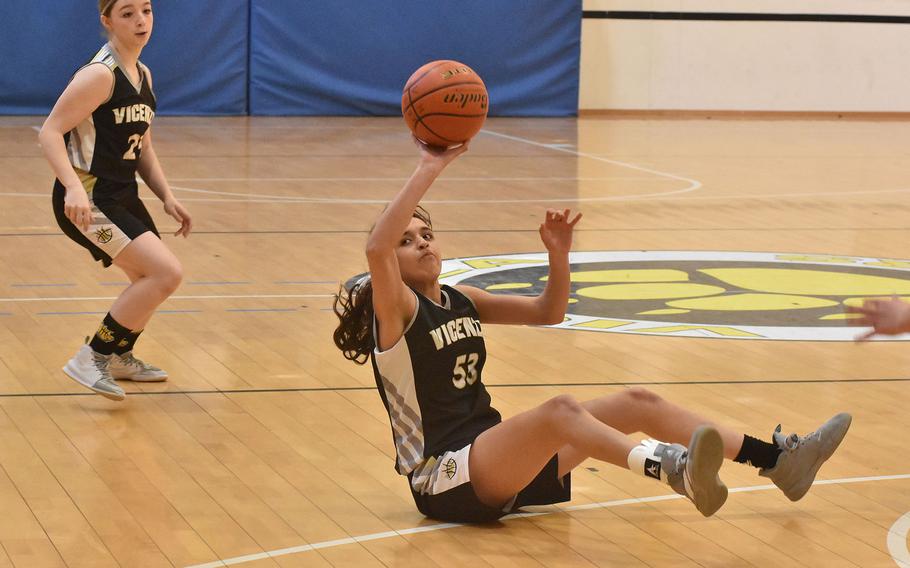 AOSR was up nine points on Rota in the third quarter before the Admirals combined a series of turnovers and three-point shots into a victory going away. The Wildcats-Falcons contest was close throughout before a late Naples run.
"Every game we played we've been ahead," longtime Falcons coach Phil Davis said. "We just couldn't hold onto it twice." AOSR did get a 40-37 win over Aviano.
After six pool play games finish up preliminary play on Friday, four semifinal games end it starting at 1:30 p.m. Saturday sees battles for fifth, third and first with the girls championship at 2 p.m., followed by the boys.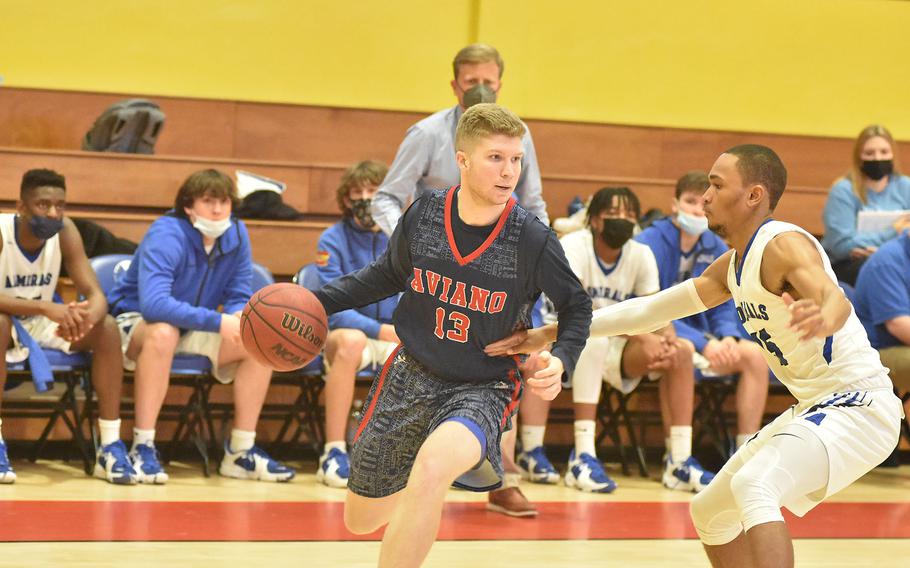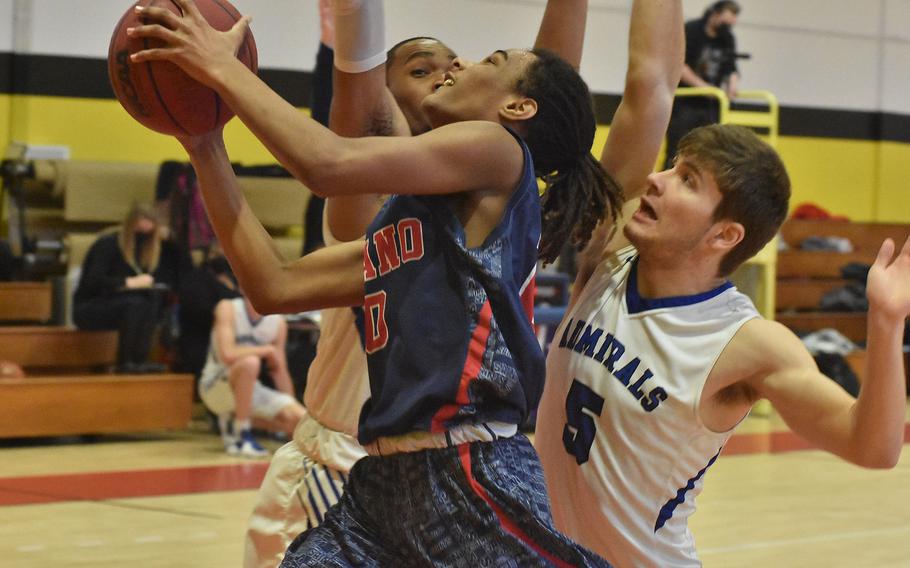 ---
---
---
---