Life on the court can be a needed distraction for some
By
Stars and Stripes
February 24, 2022
---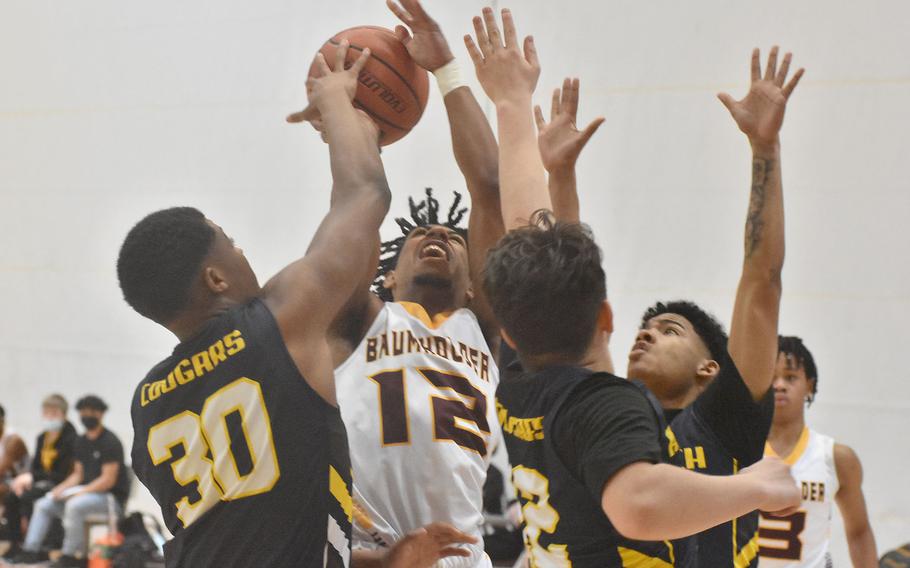 RAMSTEIN AIR BASE, Germany – DODEA-Europe officials have continually stressed the role that sports can play for young people in wake of more than two years of life in a pandemic.
Essentially: get them involved in an activity and get their minds off the real world.
That's again the case at this week's DODEA-Europe basketball tournaments – even as the world becomes an even scarier place for some.
It's likely some of the hundreds of students at the event have seen their parents deploy to strengthen allies in wake of the Russian invasion of Ukraine.
But for 17-year-old Sofia Chentsova, the news hits even closer to home. The Brussels junior lists Odessa, Ukraine, as her hometown. And the tournament couldn't come at a better time, the Ukrainian national said Thursday.
"I love basketball," the Brigands' team captain said. "So it helps me not think about (the war)."
Chentsova and her immediate family have called Belgium home for the last nine years or so. She hasn't visited Ukraine in years.
"I haven't been able to because of the fighting," she said. The good news is "my family is OK and that's all that matters."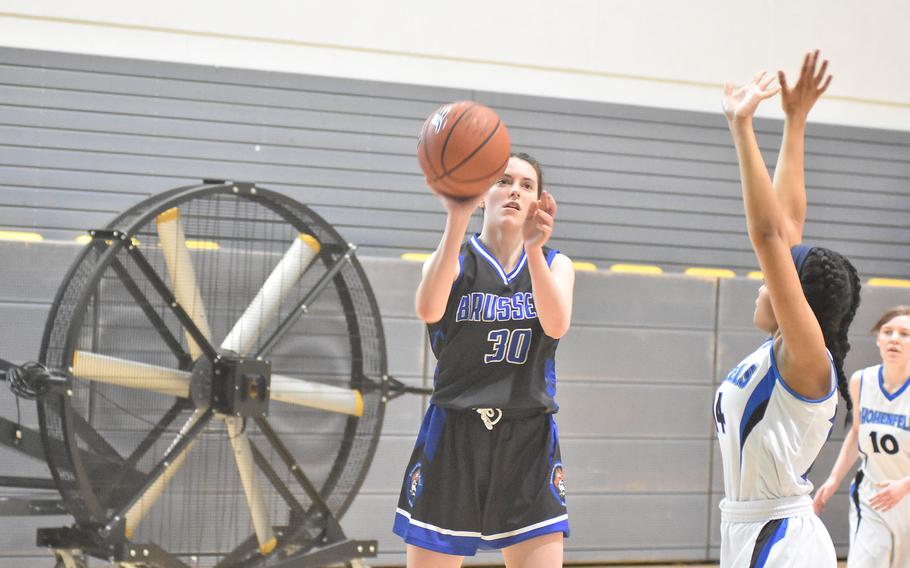 The 5-foot-9 Chentsova is the Brigands' best player and it hasn't exactly been easy on the court either. Brussels has lost all three games it's played. But there are two more scheduled on Friday and the goal remains the same, she said: "To have fun. And try our best."
Brussels coach Chris Vahrenhorst said the Brigands know what Chentsova is going through and are there to offer support. He said the school's population – almost a third can hail from Eastern European countries in some years – helps broaden all the students' perspectives.
"We learn so much from each other, it's very enriching," he said. "Sofia is a great example of that. And she's a strong and resilient kid."
On the court, AFNORTH moved to 4-0 with a 44-23 victory over Spangdahlem and a forfeit from Alconbury – which couldn't field a team for the tournament. Spangdahlem (2-2) topped Baumholder (3-1), keeping its hope alive of reaching Saturday's championship. Ansbach (2-2) and Hohenfels (2-2) are still in contention as well.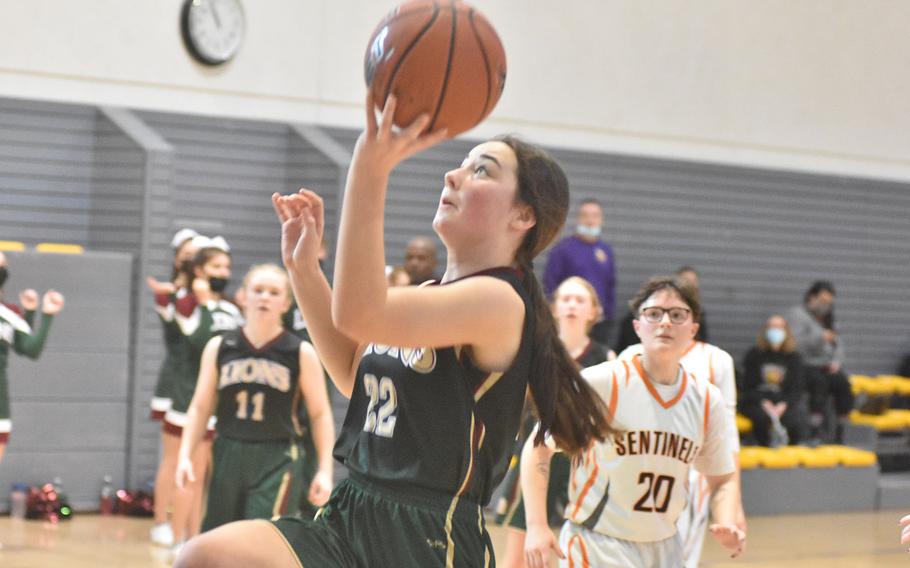 On the boys side, Baumholder rolled on, but did get a battle from Ansbach before coming out on top 55-44 – by far the closest game the Bucs have had in the tournament.
Though his Cougars lost, coach Neil Malone said he and his players enjoyed playing against Baumholder. And at 3-1, it's highly possible they'll get a chance to play the Bucs in the final.
"Yeah, we're really looking forward to that game," he said. "We love playing higher-level competition. That's a great team with a great coach."
Hohenfels is also 3-1 and plays Ansbach at 11:30 a.m. Friday.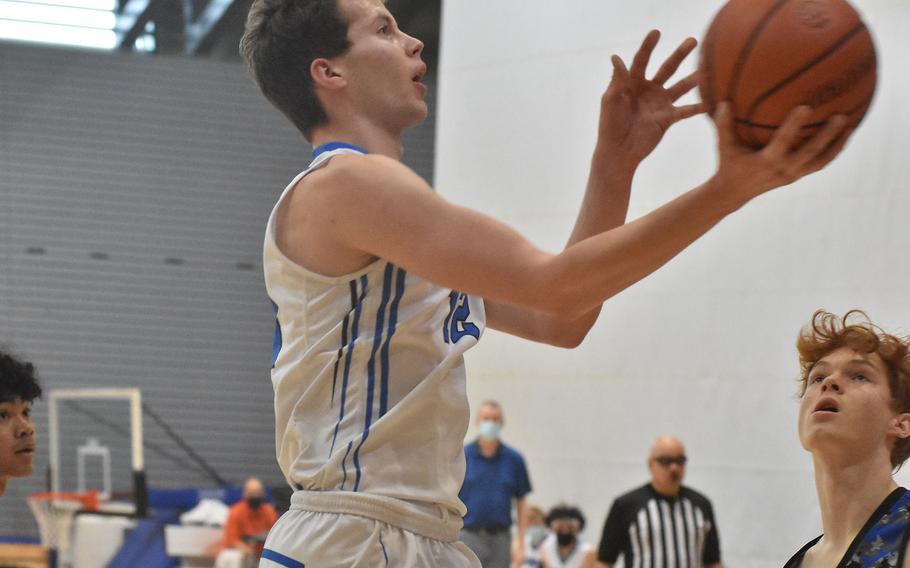 ---
---
---
---