Big school finals are a long way from set
By
Stars and Stripes
February 24, 2022
---
RAMSTEIN AIR BASE, Italy – The deciding factor on who plays for the DODEA-Europe Division I boys basketball title might not only come down to the final game Friday. It might go down to the final second.
Four boys teams emerged from Thursday's play with 3-1 records in the round-robin portion of the event that concludes Friday. All four – Kaiserslautern, Ramstein, Vilseck and Wiesbaden – have their destinies in the hands. Win twice and you're in. Lose twice and you're out. Split and either could be the case.
"It's wide open," Vilseck coach Rick Ritter said after his team defeated Stuttgart 58-53, but before the Falcons lost to Ramstein 43-35. "It's all so competitive.
"It's really hard to play perfect basketball over six games," he said. "You're going to have some clunkers, where you just try to get through it."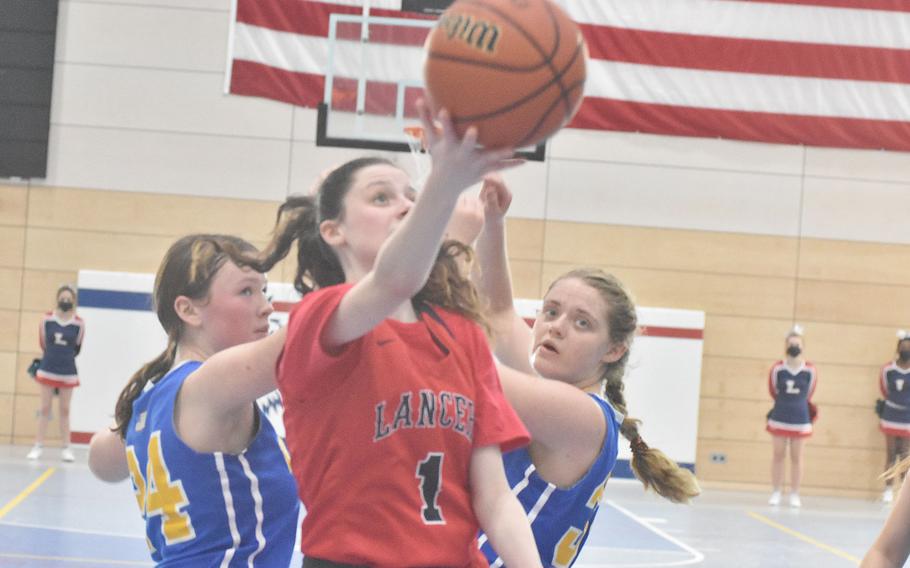 Kaiserslautern and Vilseck entered Thursday's play at 2-0. Both split. Ramstein and Wiesbaden had split games on Wednesday and bounced back with two victories Thursday, creating the four-way tie. The top two teams after Friday play for the title on Saturday and the next two play for third. Kaiserslautern and Vilseck play each other at 5:30 p.m. Wiesbaden and Ramstein open the day against each other. Each team plays once more in between those two games.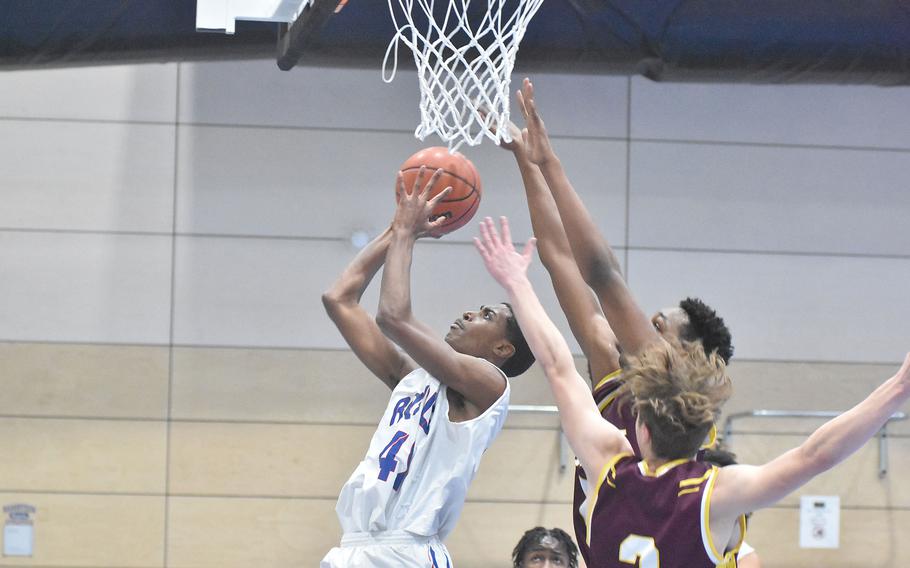 On the girls side, the math seems much simpler. Both Stuttgart and Wiesbaden are 4-0. They play at 2:30 p.m. Friday. By then, though, the game could be academic. If either wins their first games of the day, they'll have clinched spots in the final. In the meantime, Lakenheath (2-2) and Ramstein (2-2) are still in contention.
The Lancers gave the Warriors their closest game of the tournament Thursday, hanging tough for three quarters before eventually bowing 49-37.
"We might have just run out of gas," Lakenheath coach John Mittenzway said. "We had a tough (win) earlier in the day against Ramstein."
Wiesbaden plays the Royals at 8:30 to open play for the day. Stuttgart takes on Kaiserslautern a few hours later. Both Ramstein and Lakenheath would need a pair of victories and some other scores to go their way to reach the final.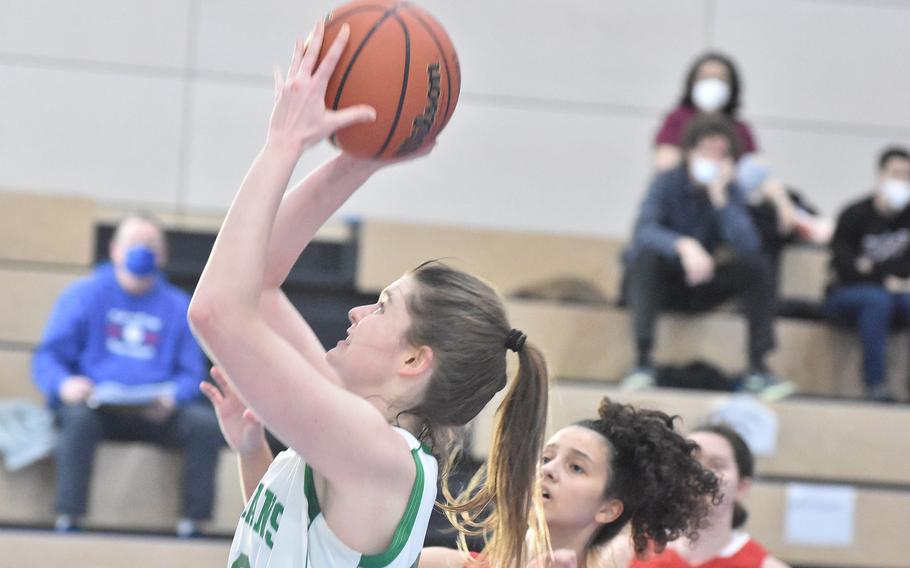 ---
---
---
---