Big schools, but razor thin margins on girls side on Day 1
By
Stars and Stripes
February 23, 2022
---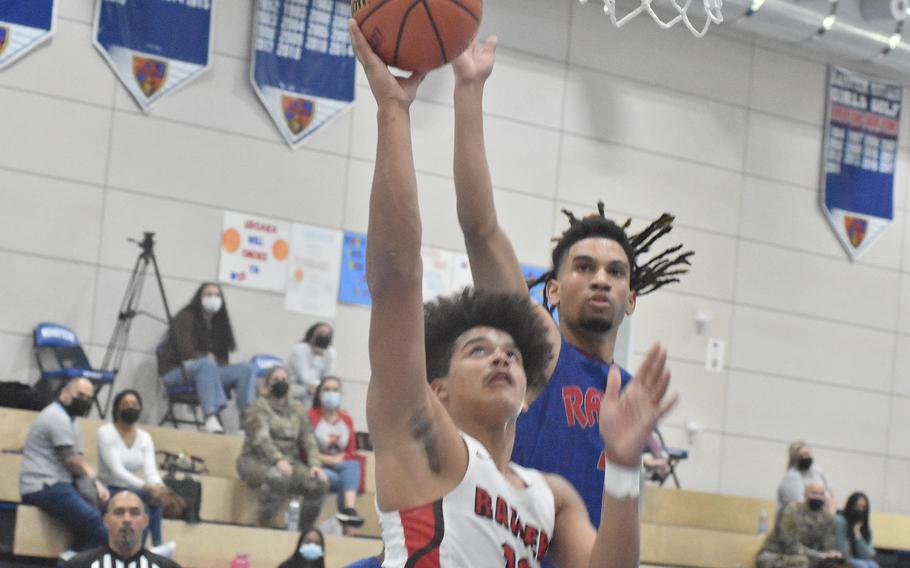 RAMSTEIN AIR BASE, Germany – If one wanted to see close games at the DODEA-Europe basketball championships Wednesday, the Division I girls bracket was the place to be.
If one wanted to see heartache, the Kaiserslautern Raiders were the team to watch.
Kaiserslautern lost its opening game 43-41 to Lakenheath despite a career-high 22 points from Marisa Branch. Then the Raiders led much of the way against crosstown rival Ramstein - only for Katya von Eicken to sink a desperation three-point shot from the top of the key at the buzzer for a 31-28 Royals victory.
The average margin of victory in five of the seven girls D-I games Wednesday was two points. The other two games involved the Wiesbaden Warriors.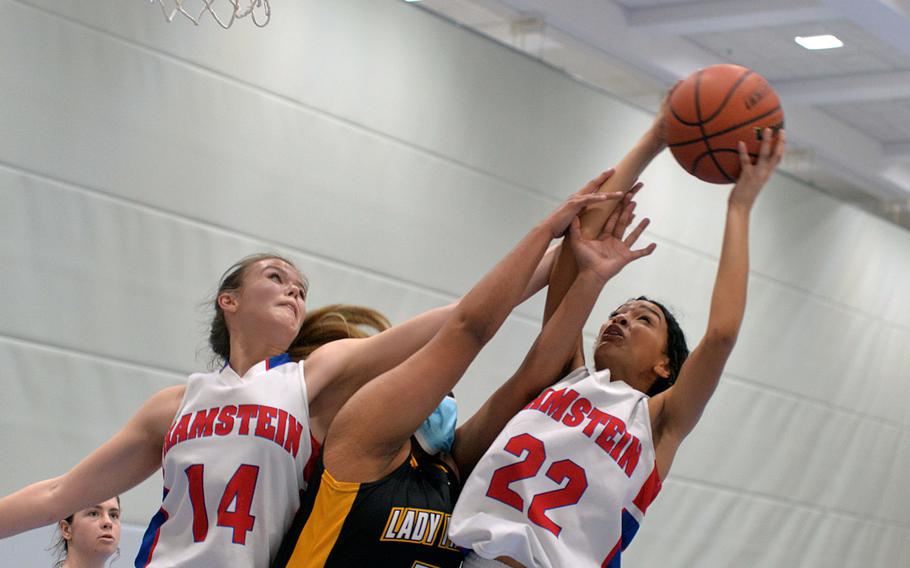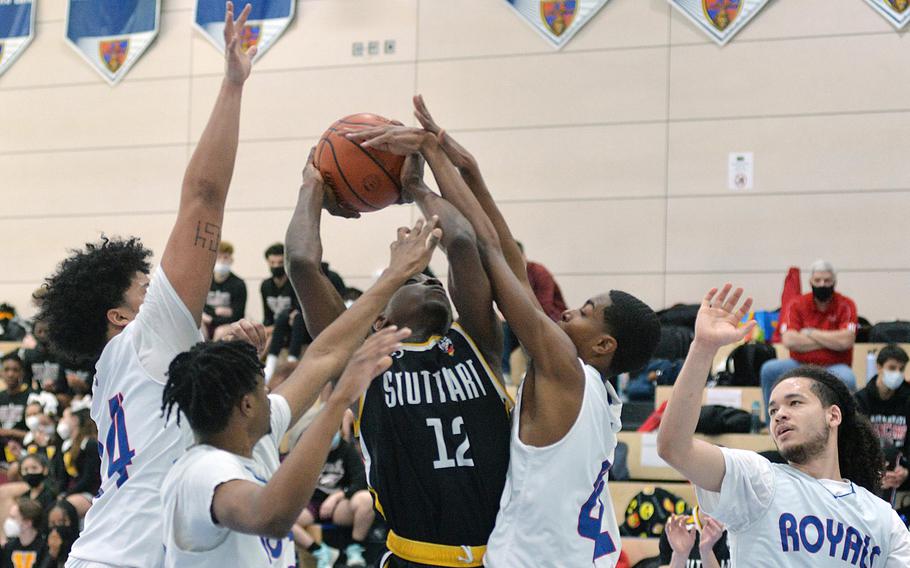 Senior Alynna Palacios again lit up the scoreboard for unbeaten Wiesbaden, tossing in 18 points and recording 14 steals in a 42-16 victory over Vilseck. Then the 5-foot-9 wing had 19 in a 46-23 victory over SHAPE. The Warriors led 13-1 after a quarter.
Assistant coach Carla Nau-Redman said the Warriors have been told not to be complacent.
"We have to put our best foot forward," she said. Lopsided games allow bench players to get valuable experience that could be needed if the games get close.
The games did get close for Stuttgart. But the Panthers pulled off the victory both times, earning 32-20 wins over Ramstein – von Eicken was the only one in double figures with 13 – and a 39-37 victory over Lakenheath despite 21 points from Laela Britt. Each time the Panthers got balanced contributions from a handful of players.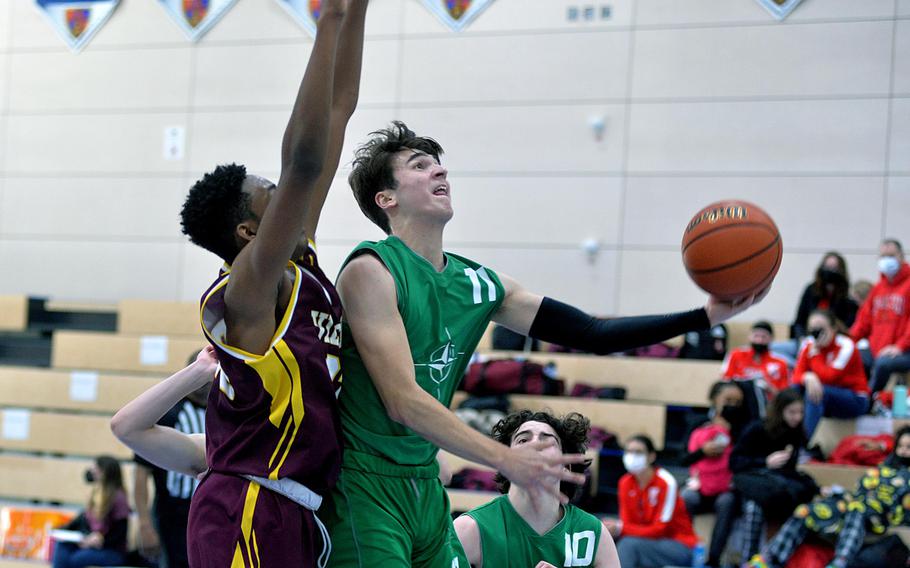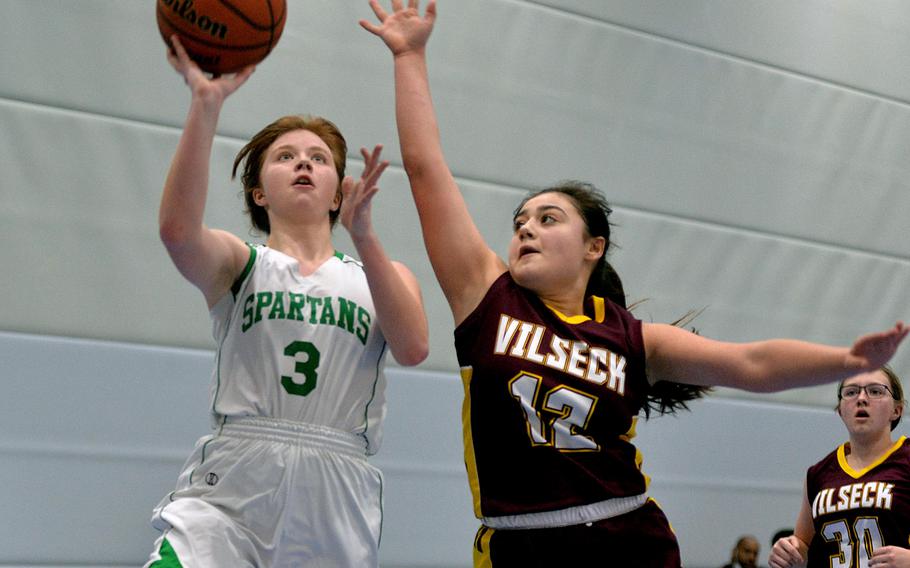 The Wiesbaden boys did suffer heartache as well, falling to Vilseck 43-41 right at the buzzer.
DeVaughn Terrell drove the length of the court in less than 3.7 seconds for an uncontested layup after the Warriors had turned the ball over on an offensive foul while holding the ball for about a minute to get a final shot.
"We had the play we wanted and we executed it well right until [the foul]," Warriors coach David Brown said. "What's the worst thing that could happen if we didn't score? Overtime right? Then we spent the last three seconds forgetting how to guard anyone."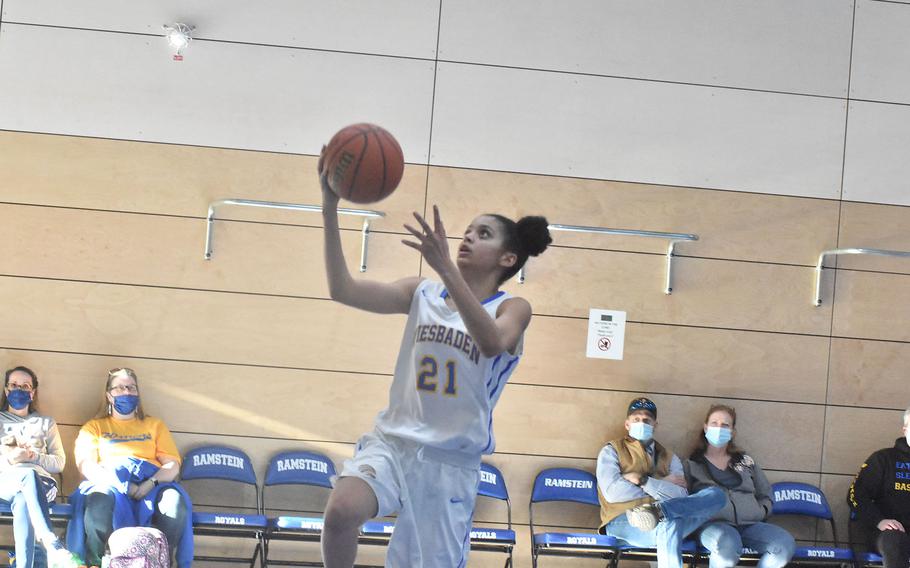 Brown was confident his team could bounce back, though. And they did in a 52-43 victory over SHAPE.
"Tournaments are about how you respond to your mistakes," Brown said.
The Warriors and everyone else will be chasing Kaiserslautern and Vilseck the final two days of round-robin play. The Raiders topped rival Ramstein 56-43 and also defeated Lakenheath 55-14. Vilseck's other victory was 47-39 victory over SHAPE.
The teams with the two best records in both boys and girls play face each other for the title on Saturday.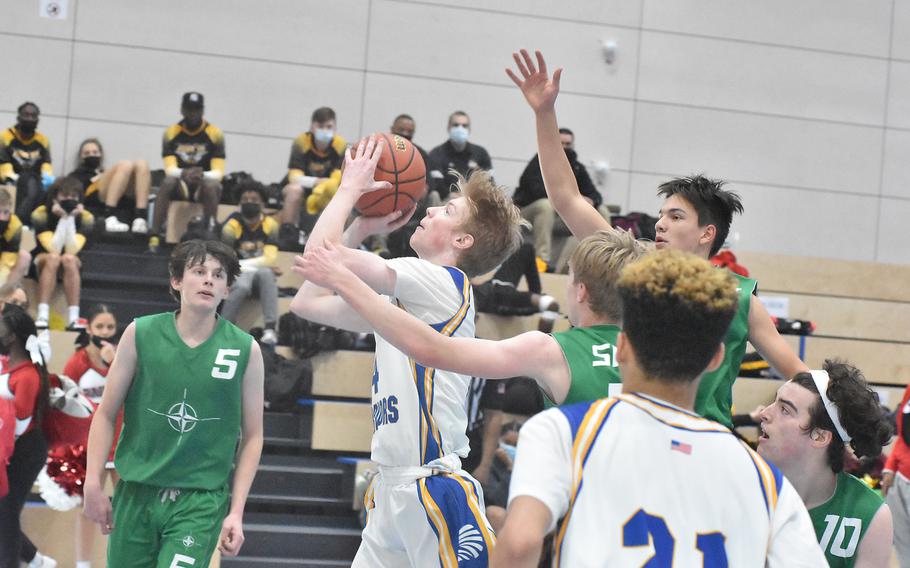 ---
---
---
---