Season-ending event feels different, but wrestlers happy to just be there
By
Stars and Stripes
February 10, 2022
---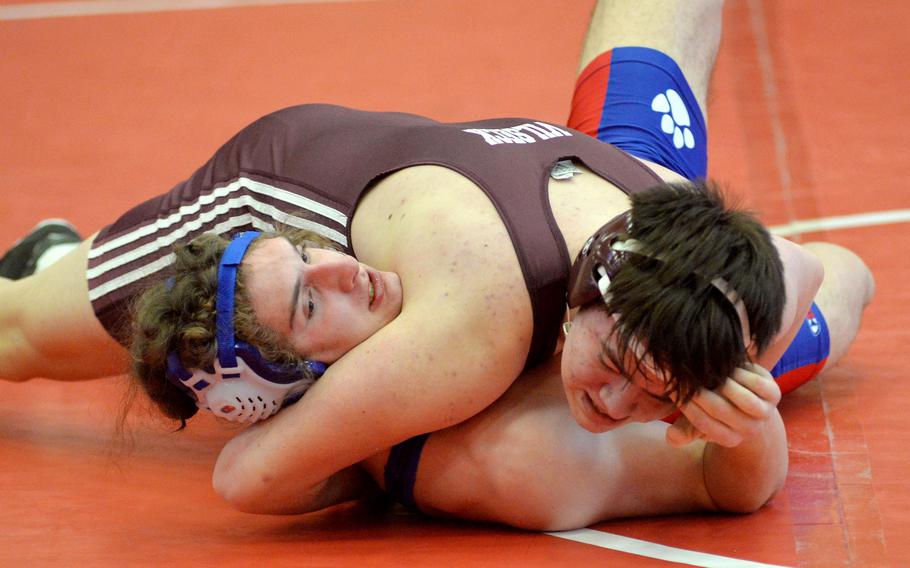 The postseason championship wrestling tournament that kicked off Thursday in the Kaiserslautern Military Community felt more subdued than is typical for DODEA-Europe, one if its returning champions said.
"It doesn't feel like as much hype," said Spangdahlem senior Carson Hicks, who won the Europe tournament his freshman and sophomore years -- he spent last year wrestling in Arizona to stay sharp -- and had a 72-0 high school record going into the tournament.
Action on the first day was split between Kaiserslautern and Ramstein high school facilities with wrestlers in four groupings facing off in three cycles of round-robin matchups to determine their seeds in rounds of double-elimination bouts Friday and Saturday.
The tournament was also being streamed online, but groups of students occasionally filed into the stands between class periods at Ramstein to watch. Otherwise, the gym was largely populated with only competitors, coaches and officials.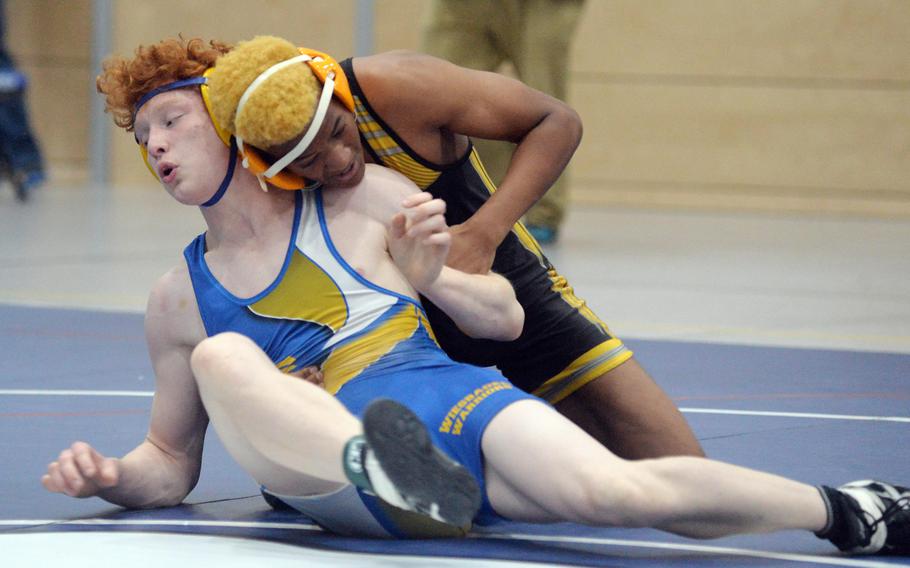 But not all of DODEA-Europe was present. A tourney for Division II schools from southern Europe is set for March 4-5.
Brenden Castillo, Hicks' "partner in crime," who was fresh off his second win of the day, agreed heartily with his teammate about the toned down atmosphere at Ramstein's gym, where wrestlers in weight classes from 113 pounds to 144 pounds faced off.
It was still electrifying to be back on the mats, though.
"You can feel it in every part of your body," Castillo said. "Like time slowed down."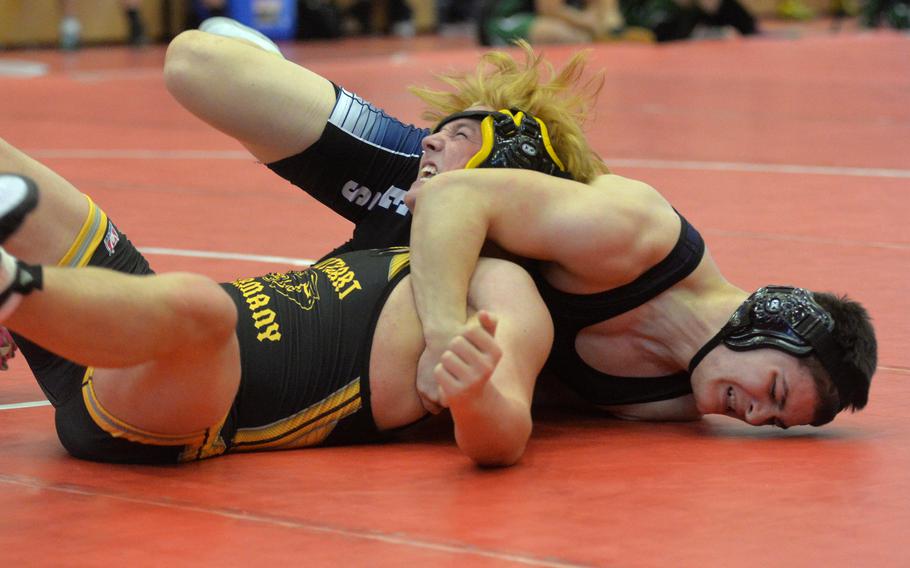 The senior 132-pounder placed fifth in the Europe championship two years ago as a sophomore and had his sights set on first place this year after spending parts of the COVID-canceled year in between at camps and focused on training.
The tiny Division III team's coach Joe Hicks said he likes that the two veteran grapplers, one of them his son, have the potential to come in like "wrecking balls" against the powerhouses of Ramstein and Stuttgart. The rest of his team members are rookies.
Castillo, Hicks and a few other seasoned competitors were known quantities coming into the tournament. Joe Hicks was looking forward to the possibility of Stuttgart 175-pounder Christian Just taking on Brussels' William Pierce, for example.
But the unusual season has offered little real mat time for others who are new to the sport or to DODEA-Europe.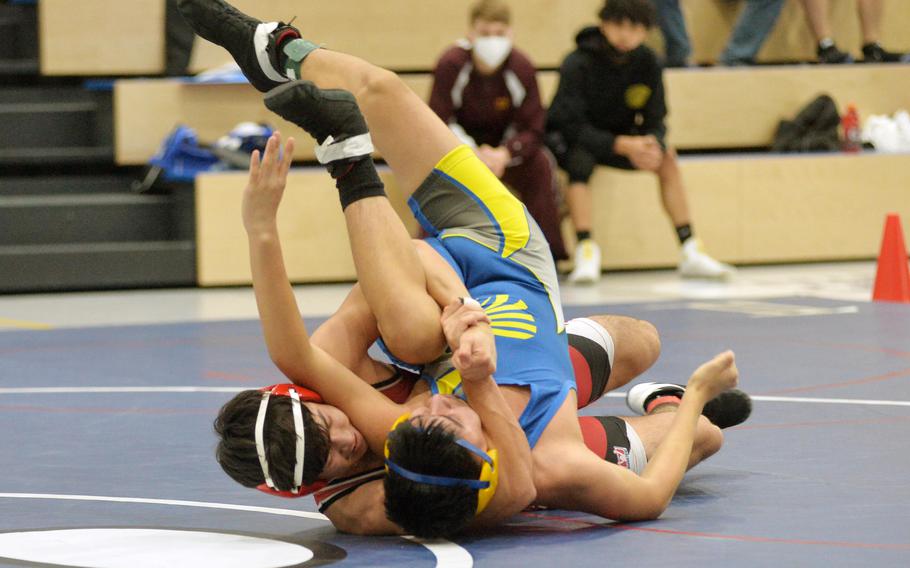 "There's some fresh talent here that I haven't seen," Joe Hicks said.
The December part of the season was cut due to the COVID-19 pandemic and January's schedule proceeded somewhat fitfully, with several cancelled meets.
"That's mat time that you lose there," said Barry Bennett, a first-year coach for SHAPE. "It's imperative to get mat time."
While that means some wrestlers were getting a first look at their opponents, it also meant some coaches may not have had a chance to gauge the strengths and weaknesses of their own team members.
Even in practice, rules meant to curb the potential spread of disease prevented teammates from intermingling, so that they routinely practiced with the same partner, rather than getting a feel for different types of opponents, Bennett said.
Weeks of drills and conditioning without a chance at a real match was a downer, Castillo said. But competitors and coaches alike were happy to have something, even if it wasn't what they were used to.
"It feels great to be back with the sport I love," Carson Hicks said. "I'm glad we get a season."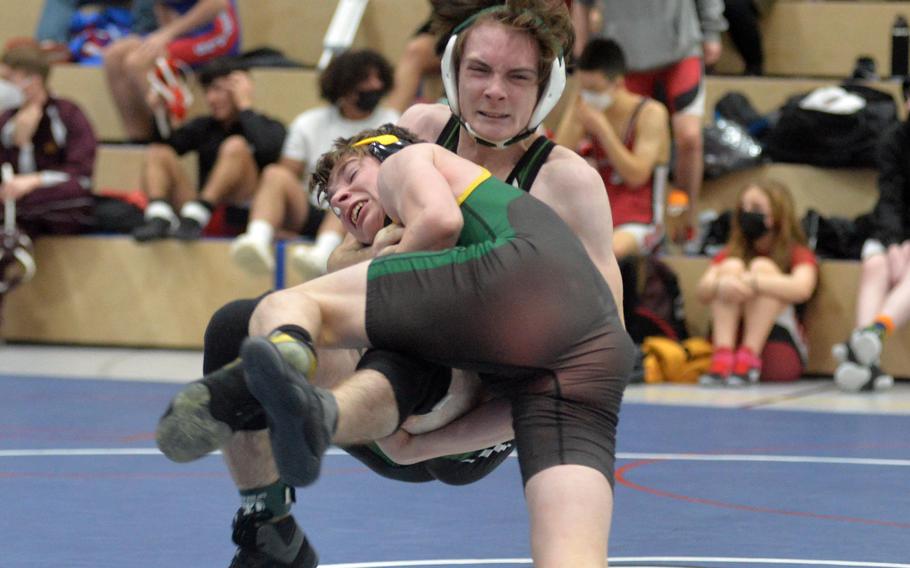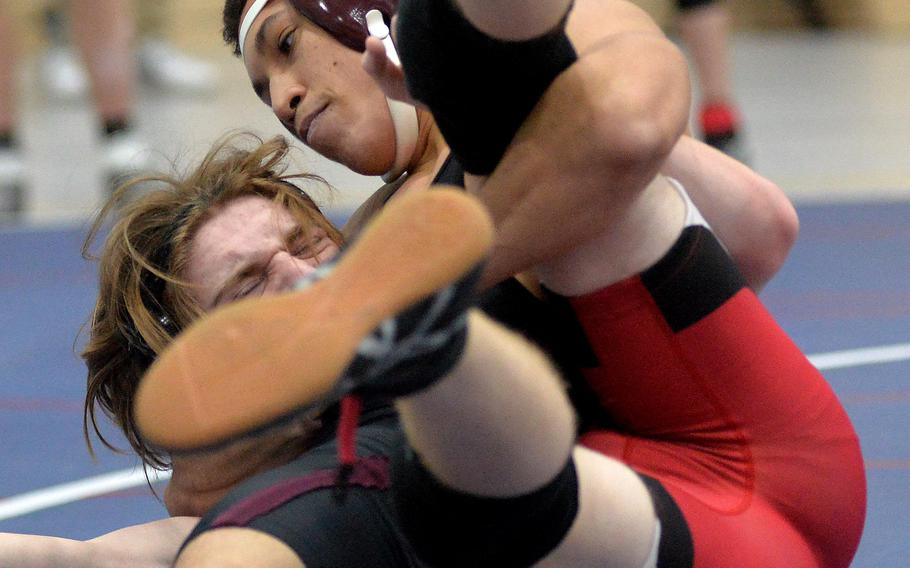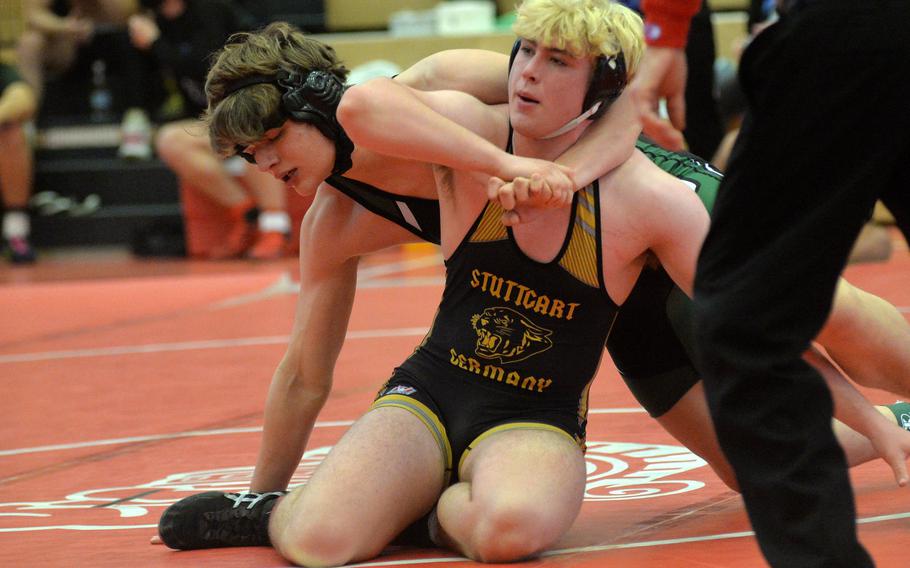 ---
---
---
---