Long ride, big losses but Brussels happy to be playing
By
Stars and Stripes
February 5, 2022
---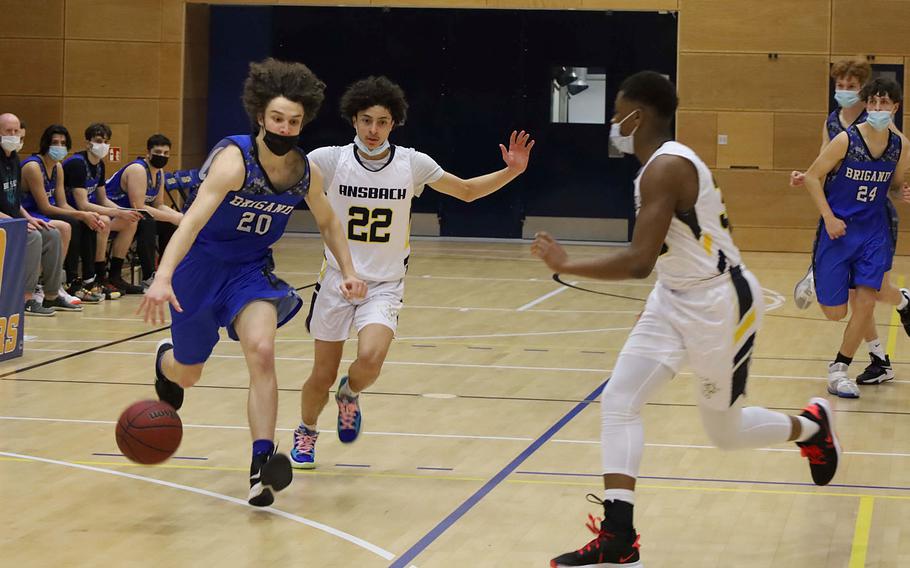 ANSBACH, Germany – The Brussels Brigands had only played once this year before matching up Friday night with the Ansbach Cougars.
It showed. Not that anyone was complaining. Far from it actually.
"We have been scrimmaging and playing against each other for three months now. Last week we had our first game, and it was very ugly," Brussels boys coach Patrick Pollard said. "Today was ugly, but much better. They started to play basketball."
The Cougars have had a few more games under their belts this season after a delayed start this year and a lost season a year ago due to coronavirus protocols. That experience showed in a 72-47 victory in the boys game. That followed a similar contest in the girls game, won 47-16 by Ansbach.
Captain Heaven Jackson lead the way for the Cougars girls with 13 points.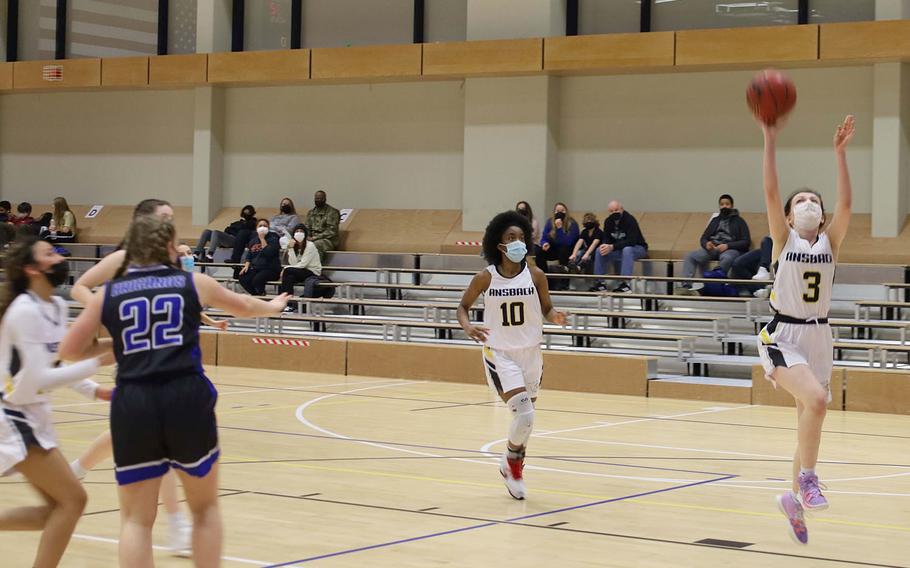 "It is fantastic [to be playing again], Heaven is a senior, and missed her junior year," Ansbach coach Michael Lee Hunt said. "It's wonderful to be able to play, even though they were playing with masks on."
Jackson saw some room for improvement despite the lopsided win.
"The one thing we need to do together is come together as a team," she said. "We started to do that in the second half and scored a lot more."
The Ansbach boys were comfortably ahead in their contest, though they slipped a bit in the third quarter before closing out strong.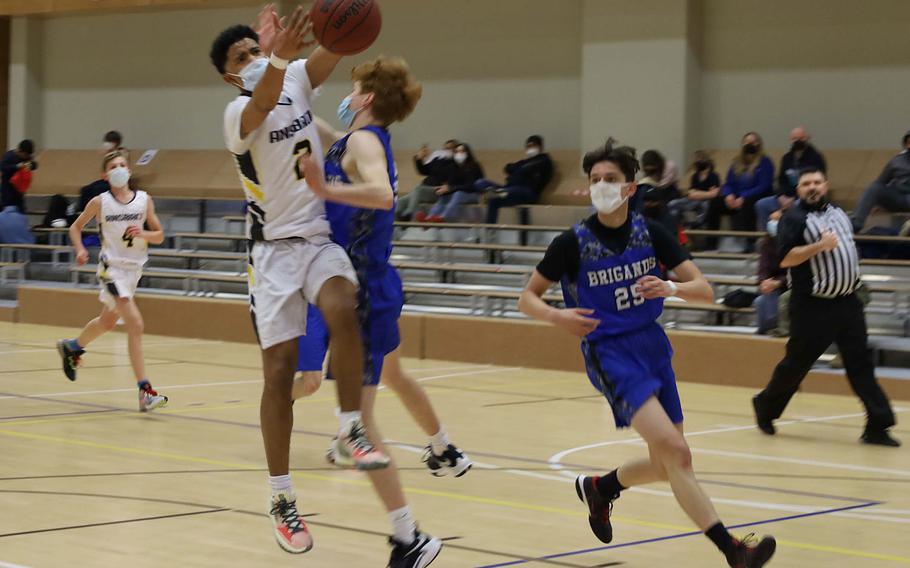 "The biggest takeaway is nothing is given to you; we had to fight in that second half," Cougars coach Neil Malone said. "Even though it was a big win, the score pretty much stayed the same distance or point spread for a whole quarter."
Participants on both sides were happy to play, regardless of the results.
"I think it means everything to them [playing], if we want to talk mental health, last year the guys weren't doing well, feeling down, facing depression, all the other things they were facing," Malone said. "Now they are looking forward to basketball and spring sports - it means everything to these guys to come out and play."
Brussels senior William Gibbons said he was even OK with the seven-hour bus ride.
"It is fantastic to be playing, we have had a lot of games canceled," Gibbons said. "We just wanted to have a chance to come out and play our sport; the other team was really good and we hope to see them at Euros."
The European championships are scheduled for Feb. 23-26 in Wiesbaden.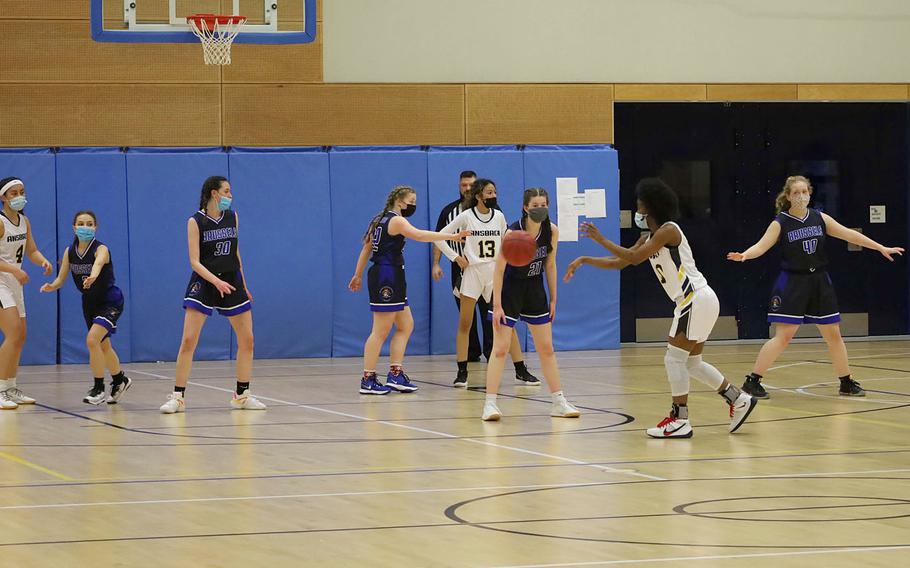 ---
---
---
---