Tortorelli, Stuttgart continue to reign in marksmanship
By
Stars and Stripes
February 5, 2022
---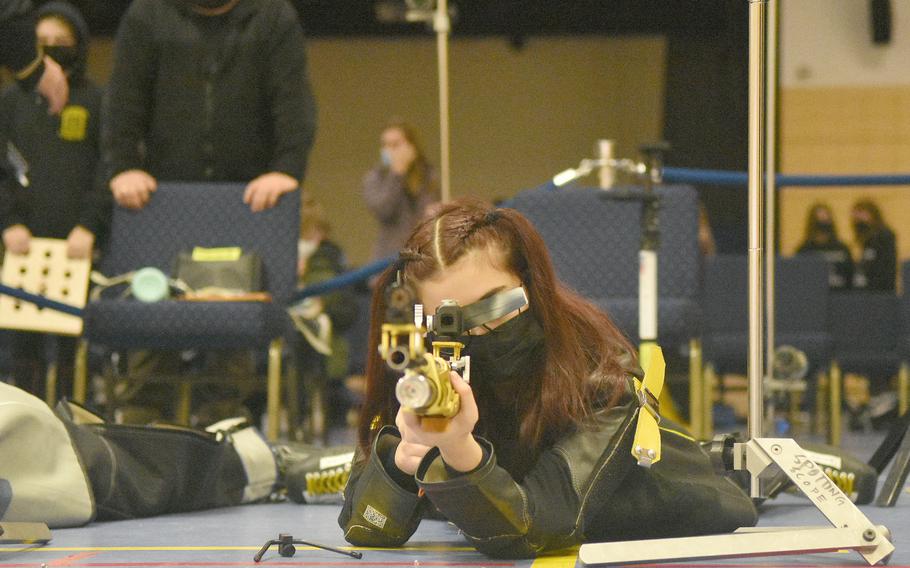 WIESBADEN, Germany — If there was any question that some other school was going to finish atop the DODEA-Europe marksmanship ranks, the eight-time defending champions answered it Saturday.
No.
Stuttgart – led by three-time individual champion Maria Tortorelli – raced away with another title, outscoring second-place Ansbach 2,290 to 2,272. Kaiserslautern was third with a 2,248 total out of a possible 2,400 points.
Although the Panthers didn't lose during the regular season, there was a bit more doubt about Tortorelli retaining her title as she didn't finish atop the scoring every week.
But the senior scored 197 of 200 in the prone position, 196 in the kneeling position and 186 in the standing on Saturday. She tied with Ansbach's Jorge Ortega-Velez for best in the prone position and was three points better than her nearest competitor in kneeling.
Panthers teammates LeiLa Ybarra and Nole' Smith tied for the best standing scores at 188 – two points above Tortorelli - and finished second and third overall, respectively.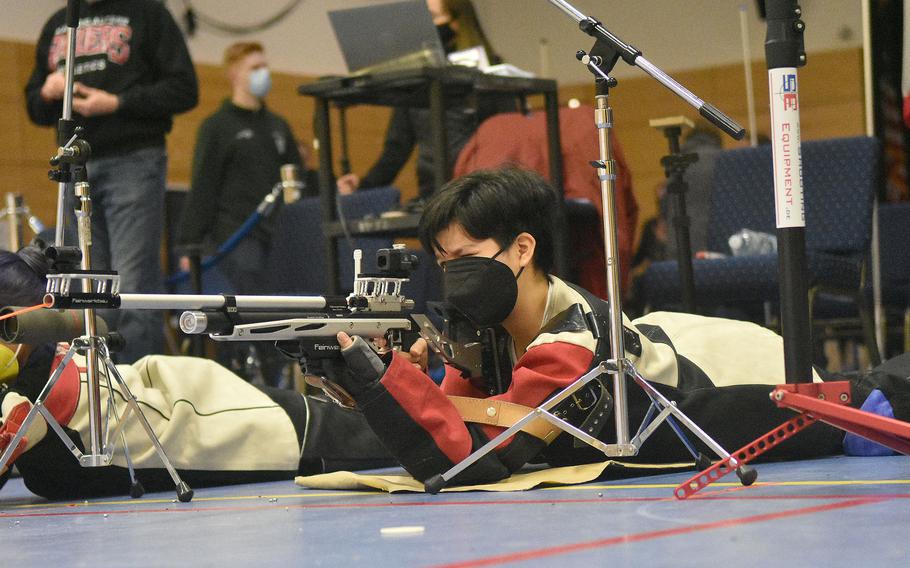 Tortorelli said it was all about practice. And that practice inspires confidence.
"We practice every day after school; this week we shot 40 prone, 40 standing and 40 kneeling shots every day," she said.
As impressive as Stuttgart's reign in Europe is, the school's efforts at the national JROTC level might be even more so. Stuttgart was third in the competition last year and repeated as Army JROTC champion in the process.
Ansbach, a Division III school, will also compete at the national level.
"We don't really think of ourselves as a small school. As a matter of fact, we have one of the largest teams this year with 21 students," coach Christopher Buchanan said. "We prepared for this meet by staying focused and knowing what our goals are, then working to make those goals happen."
Of course, the ultimate goal is to eventually de-throne the Panthers.
That's far easier said than done, though.
"Winning the championship shows just how hard we work," team captain Kate Swett said. "We practice almost every day, and our coach helps us to stay motivated."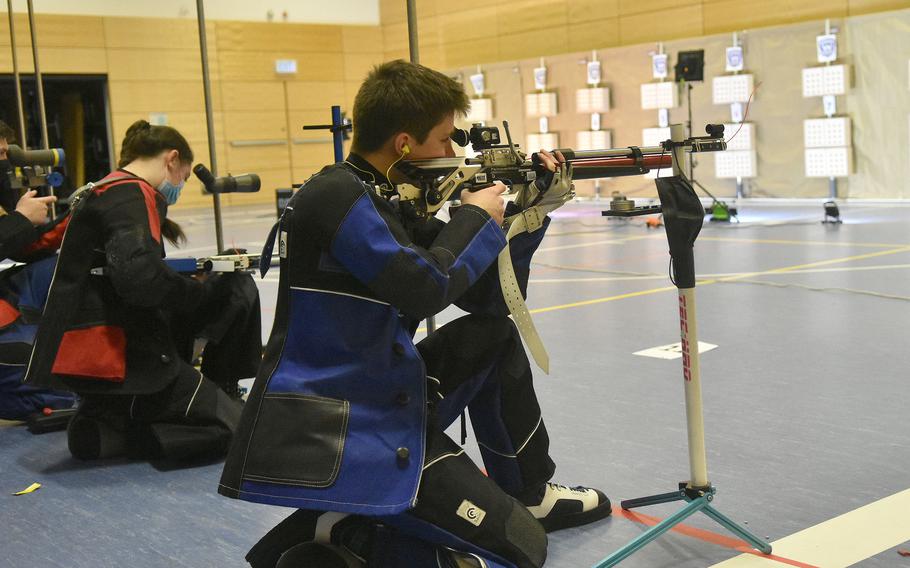 ---
---
---
---