Shooters setting their sites on an in-person championships
By
Stars and Stripes
January 29, 2022
---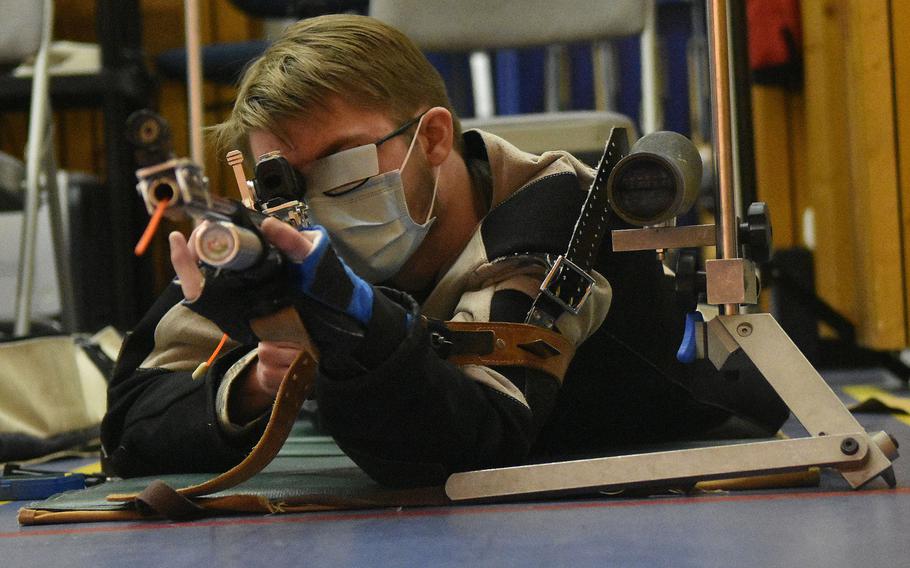 WIESBADEN, Germany — There isn't a single sport on the DODEA-Europe calendar that hasn't been impacted by the coronavirus pandemic the last two years.
Marksmanship has fared better than most due to the ability of participants to compete remotely.
But that doesn't mean there hasn't been an impact.
Like most meets since the pandemic began, Saturday's six-team Western Conference meet was held remotely, with each team shooting at its own range. But traveling to other schools and facing off against other top shooters is part of the reason to compete, Wiesbaden senior Eamon Stackpole said.
Stackpole's team came out on top in the meet with a total of 1,134 points. The total is reached by taking the combined scores of the top four competitors from each school. Each competitor's total is based on their scores in three positions: standing, kneeling and prone.
It's not that much different than what servicemembers do at the range to keep up their skills, though the air rifles are a bit different than the weaponry troops use.
Either way, though, the goal is the hit the target.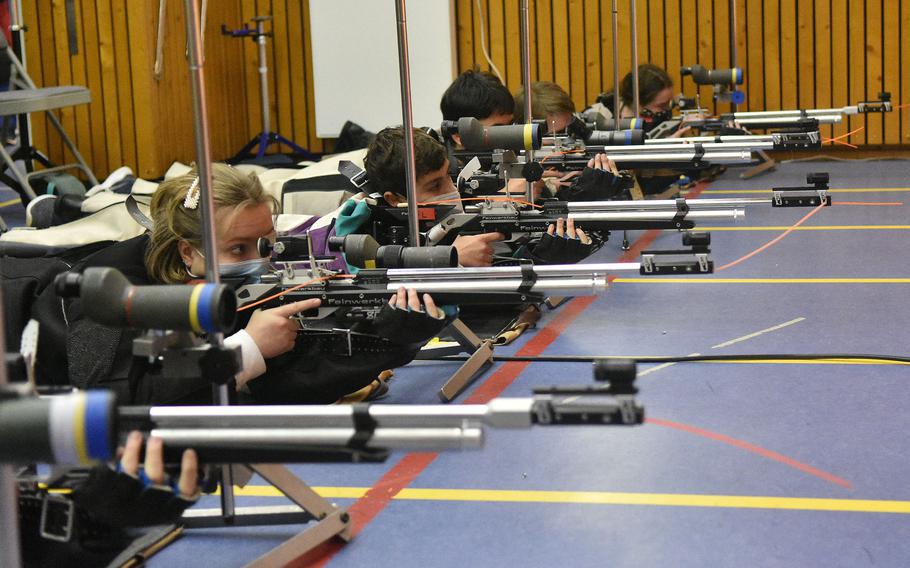 "When you are shooting, it's all about confidence, the more confident you are, as well as patient, the better you are going to shot," said Warriors senior Mary Dizor, who finished third on Saturday with a score of 287 of a possible 300. "If you are shooting and you keep second guessing yourself, the more you wait to shoot, the more likely it is that you will be fatigued and miss your shot."
The season is set to conclude next Saturday in Wiesbaden with the goal of having competitors line up next to each other for the championships. The Warriors and second-place Kaiserslautern – led by Saturday's top shooter Hannah San Pedro – are among those who hope to knock off perennial favorite Stuttgart. The Panthers have been unbeaten in Eastern Conference competition this season and scored 1,153 on Saturday in another meet.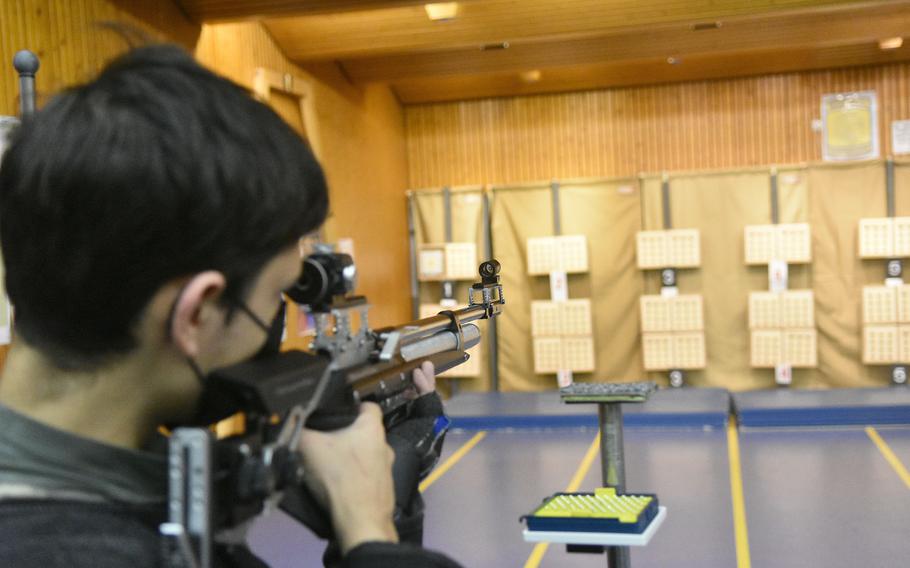 ---
---
---
---