Tigers get best of Warriors, Lions and Sentinels on the mat
By
Stars and Stripes
January 22, 2022
---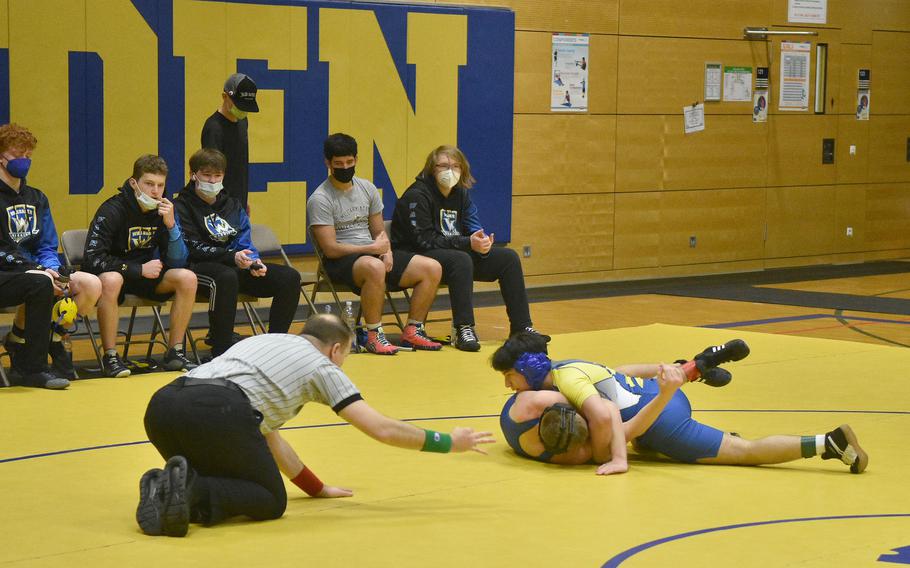 WIESBADEN, Germany — In the wrestling format that DODEA-Europe is using widely for the first time this season, the quantity of wrestlers a program has can be just as important as the quality.
Saturday's quad meet featuring the host Warriors, the Hohenfels Tigers, Spangdahlem Sentinels and AFNORTH Lions showed that the team vs. team format – instead of the traditional meet often featuring more than a dozen weight-class tournaments – has a few more twists.
Of course, it's still all about one individual wrestler facing off against another individual wrestler at a time. But the importance of being able to field a wrestler in as many weight classes as possible was demonstrated in every match.
That included the opening round, where Division III Hohenfels defeated Division I Wiesbaden.
"With a full squad I thought that we had a good chance of winning each of these meets, especially with Wiesbaden missing so many people," Hohenfels coach John Murphy said. "We have been so fortunate to stay healthy this year."
Hohenfels got a taste of how the format worked earlier this week in a dual-meet loss to Stuttgart. The Tigers gave up two forfeits to the Panthers and earned another one themselves.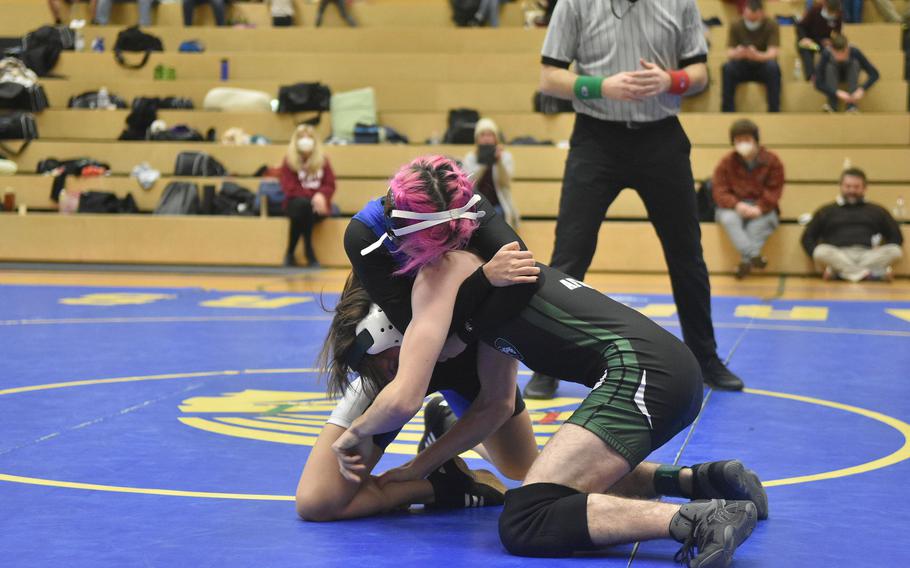 Wiesbaden would normally have an advantage as a larger school, but COVID-19 protocols sidelined a host of Warriors. Wiesbaden had to then shuffle its lineup to try to fill every weight class.
"We were down about 20 wrestlers, so it was definitely stressful trying to figure out who to put where," Wiesbaden coach Bailey Kling said. "Luckily, we have a large roster and our team stepped up to help out wherever I needed them."
Still, Hohenfels earned a 39-35 victory.
In the day's other opening match, AFNORTH took advantage of six empty weight classes that Spangdahlem couldn't fill in a 54-18 triumph.
The Warriors bounced back in the second round of the day, handing Spangdahlem a 48-15 defeat. And Hohenfels held off AFNORTH 42-40 in the closest match of the day, at least in terms of points.
AFNORTH won the final four matches but couldn't quite close the gap.
In the final round of the day, Wiesbaden stopped AFNORTH 40-36 and Hohenfels downed Spangdahlem 54-30.
The Warriors won the final match of the contest to gain the victory.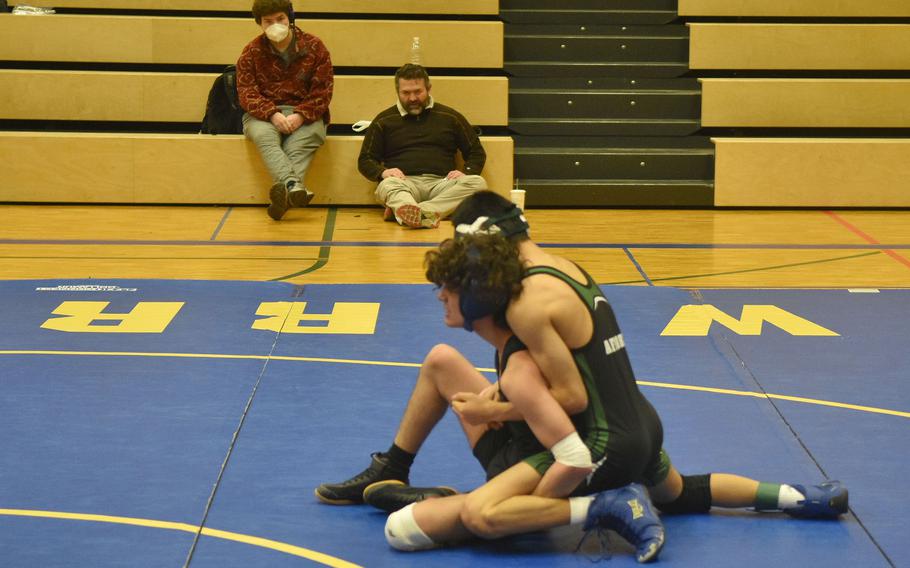 Dual meets (or tri or quad meets for more schools) are common in the States and are also routine in DODEA-Pacific. But they've been much rarer in Europe until this season.
In the dual format, wrestlers sometimes are asked to lessen their own chances of individual victory for the good of the team by moving up a weight class or two to fill slots that would otherwise be empty. Teams score six points for both pins and forfeits. Those earning decisions score between three and five points depending on the difference in scoring.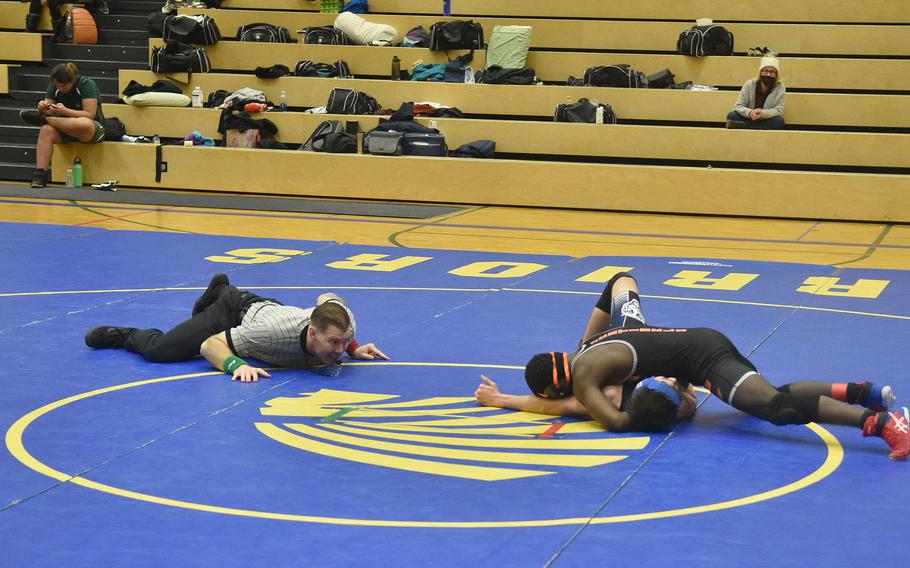 ---
---
---
---