Falcons return to basketball roost with a victory
by
Immanuel Johnson
Stars and Stripes
January 8, 2022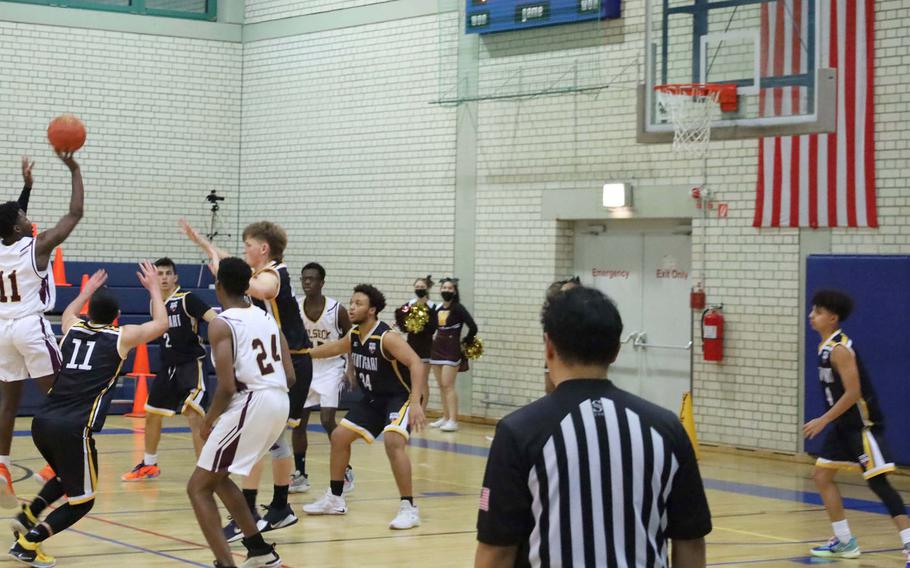 VILSECK, Germany – Basketball returned to DODEA-Europe on Friday night with a game that couldn't have been much more competitive.
Devaughn Terrell scored 21 points as the Vilseck Falcons edged the Stuttgart Panthers 63-62 in the teams' first games in nearly two years due to the coronavirus pandemic.
A good portion of the few spectators allowed to attend – mostly students and school educators – took to the court to celebrate the victory afterward. The girls game wasn't held due to not enough players being eligible to play under coronavirus protocols.
The loss spoiled a 29-point effort from Stuttgart's Tyler Farrar.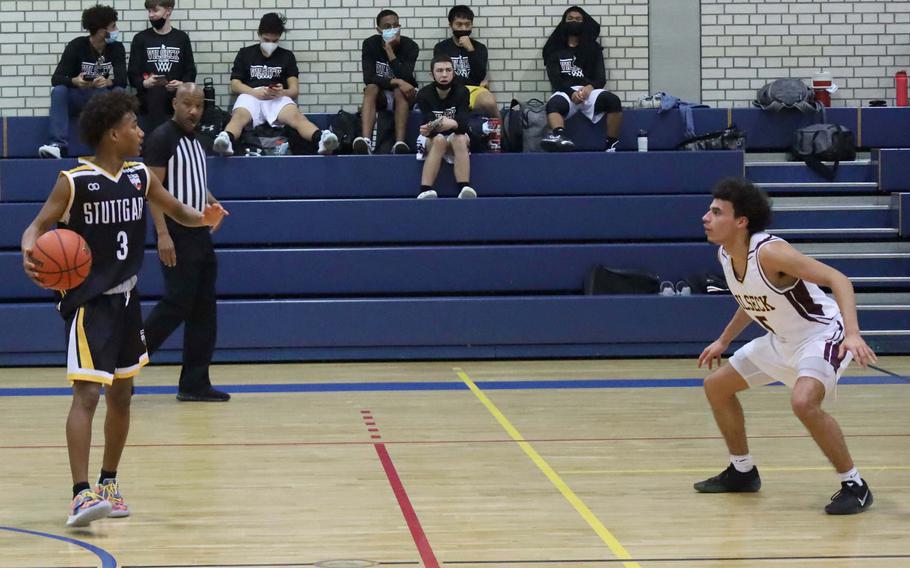 Terrell, one of the team captains, said he didn't have a good first quarter and was "a little off.
"In the second half, something was clicking, I was making my stuff, trying to get my team a win for the first time this season," Terrell said. "We still have more work to do."
That's especially true when it comes to being ready to play at the opening tip. Stuttgart took a 17-9 lead after a quarter. Vilseck cut the gap to 45-42 after a strong third quarter. And the teams traded leads at the end.
Part of Vilseck's slow start was due to foul trouble to floor leader Andrew Cervantes, who finished with nine points.
"I wanted to come in, set the tone for the guys and get us started early," Cervantes said. "Got a couple fluky calls in the first half that put me out for the rest of the half, but we still got the job done."
Falcons coach Rick Ritter said it was evident most of his players didn't play a game last year and there will be a large learning curve this season.
"We just say OK, there will be mistakes, this is the first game and this is the journey and where we are starting," Ritter said.
He said the team showed grit and determination as well.
"They clearly picked up the defense and did well in the second half," he said.
William Figueroa added 16 points for Stuttgart, which is set to host Black Forest Academy next weekend. Kendall Terrell had 12 points and Noah Russo 11 for Vilseck, which plays Ramstein and SHAPE next weekend at Ramstein.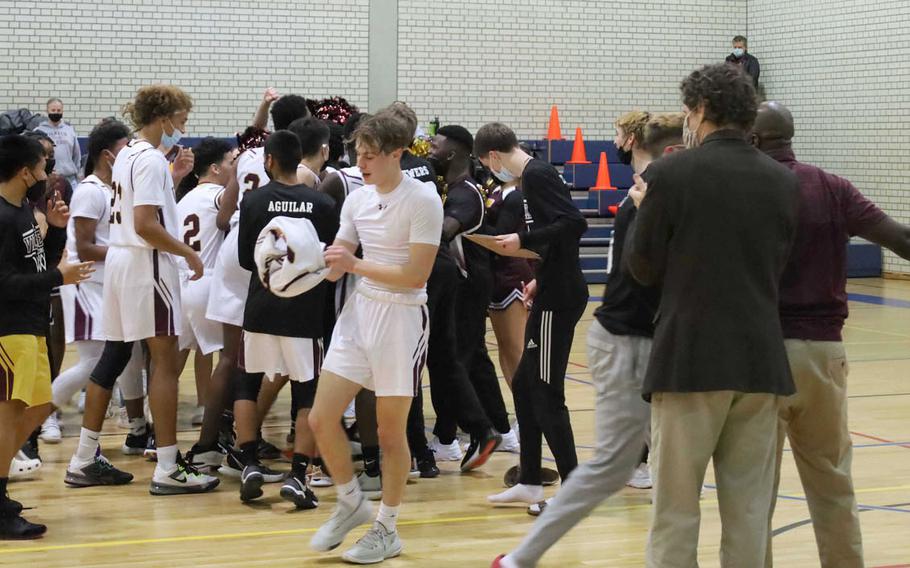 ---
---
---
---