DODEA-Europe eyes return to basketball courts, wrestling mats
by
Gregory Broome
Special to Stripes
November 22, 2021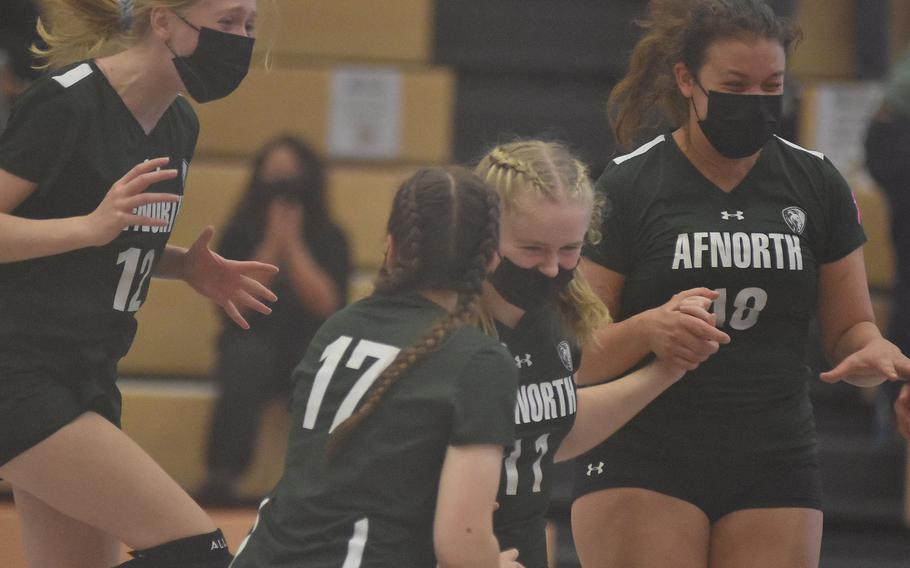 A successful fall season of DODEA-Europe athletics is in the books. But as COVID-19 remains a major issue across the continent, the organization is approaching the upcoming winter season with the same level of cautious optimism it's deployed since the pandemic first affected its operations some 20 months ago.
"The safety of our student-athletes and coaches is at the forefront of the decision-making process," DODEA-Europe athletic director Kathy Clemmons said.
That challenge gets more difficult in the winter. Most fall and spring sports are played outside, where transmission of the virus is less common. But every winter sport - basketball, wrestling and marksmanship - is played indoors, often with participants in very close physical proximity.
Still, DODEA-Europe's strategy remains intact.
"Follow the mitigations and communicate," Clemmons said. "Adjustments will be made as the season progresses to provide as much participation as possible."
As has been the case throughout the pandemic, DODEA-Europe's activities will be heavily influenced by the rules of the host countries in which it conducts practices and games. Many of those countries have implemented or are considering renewed restrictions on public gatherings.
That's been the reality for DODEA-Europe for some time now, but Clemmons plans to keep the organization as vigilant as ever.
"It is imperative we are aware on a weekly basis the host nation and installation requirements. These requirements can change quickly," Clemmons said. "Our priority is to stay on top of these changes to prevent miscommunication concerning our sporting events and continue to have safe competitions for our student/athletes."
DODEA-Europe once emphasized multiple-school gatherings, both in the regular season and postseason, as a means to enhance competition. That's not the case under the current circumstances.
"The schedules were prepared to prevent as much travel overnight as possible and to limit the number of teams and athletes at schools for events," Clemmons said.
The European basketball championship tournaments held in February of 2020 represented the last event of the pre-pandemic era in DODEA-Europe.
If all goes well, the winter season will enjoy a February final act similar to the fall campaign, which ended in October with a series of championship events – though none of them saw all teams participating at a single site.
"Our hope is to plan safe and successful championships for all sports for all teams that are able to participate in the winter schedule," Clemmons said.
The winter season is scheduled to begin the weekend of Dec. 3.