AFNORTH sweeps way to D-III volleyball title
Stars and Stripes
October 30, 2021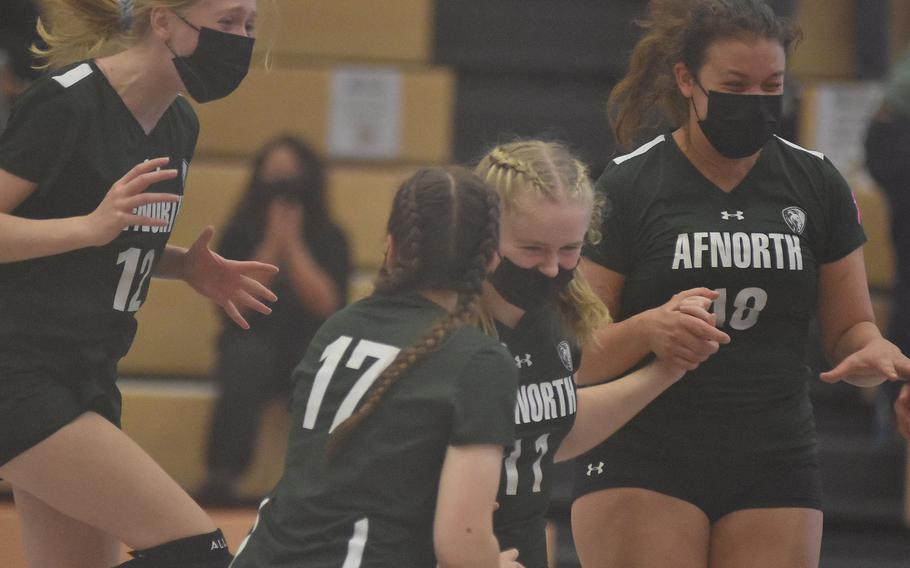 KAISERSLAUTERN, Germany – The AFNORTH Lions don't have a roster this season likely to intimidate many opponents when they first enter the gym to play volleyball.
What they do have, though, according to coach Christopher Guest, is a can-do spirit and a willingness to step up whenever they have to.
"It seemed like every week, someone different stepped up when we needed it," he said Saturday at the DODEA-Europe Division III tournament.
And that's why they also have new hardware to take home to Brunssum in the Netherlands. The Lions swept Spangdahlem 25-15, 25-14, 25-7 in the championship match.
Guest said he thinks a key to the team's success is trying to maintain perspective.
"When they have fun, they play their game," he said.
And that game is?
"Serving, passing. And not making mistakes."
The team's only senior, Victoria Morris, was named tourney most valuable player. Emma Jones joined her on the All-Tournament team. Spangdahlem, which lost its tournament opener and then didn't lose again until the final match, also had two players honored: Rilyn Snowsill and Audrey Hauck.
"I think the team really came together the last two days," coach Daniel Williams said.
Ansbach, the No. 1 seed, finished third.