Schmitz wins third title as Kaiserslautern rules on court
by
David Edge
Stars and Stripes
October 23, 2021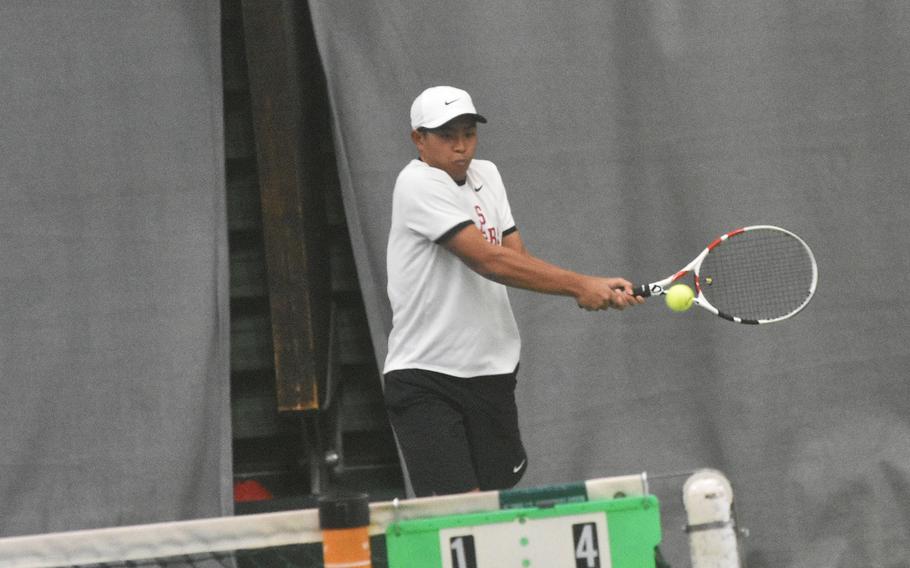 WIESBADEN, Germany – Eric San Pedro had a fairly simple message for his boys and girls tennis teams entering the DODEA-Europe championships.
"I told my players to not take anything for granted," the Kaiserslautern coach said. "Stay focused, and every point counts.
"Our mission won't be complete until the end of the third day of the tournament."
Mission complete.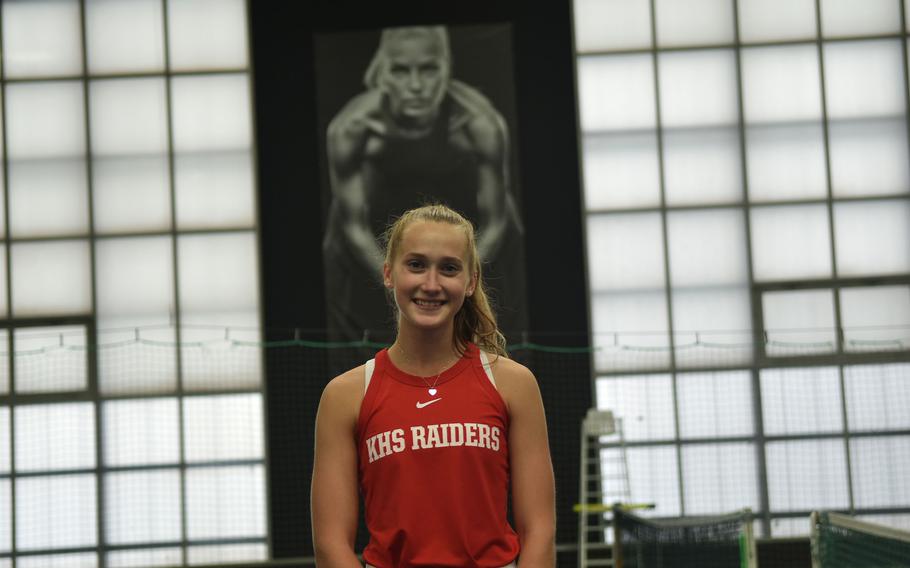 The Raiders, led by three-time girls single champion Aiva Schmitz, won all four titles Saturday - three of them without losing a game in the finals.
"We have a lot of players who play year-round," Schmitz said. "Almost the entire team plays at the same tennis academy, so we are practicing year-round and that is one of the reasons we are so good this year."
Schmitz downed Wiesbaden's Hope Goodwin 6-0, 6-0. Goodwin was the only one to take a game off the senior – who will play for the University of Minnesota next year – all season.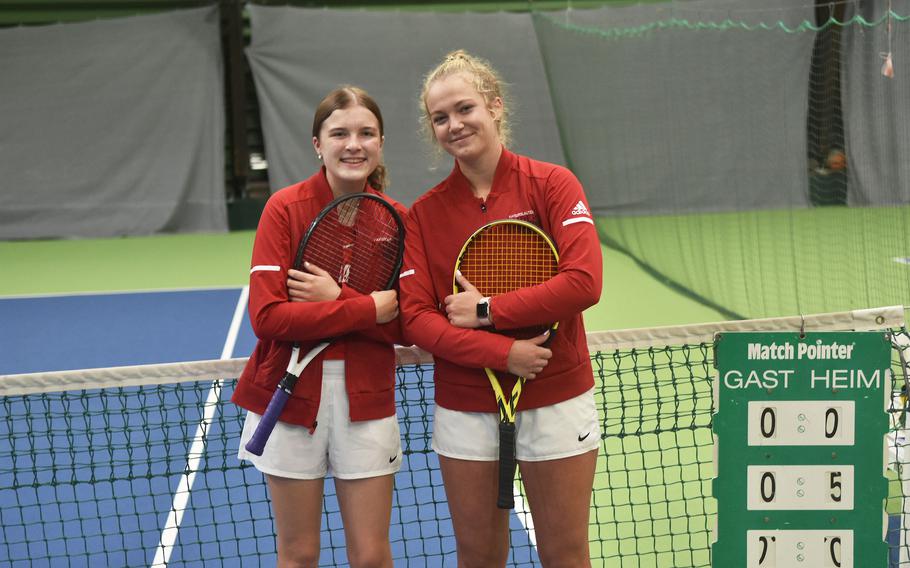 Schmitz's younger sister Stella teamed with fellow freshman Abigail Hover to win the girls doubles title by the same score over Stuttgart's Violet-Marie Williams and Erin Whitten.
Freshman Tristan Chandler won the boys singles crown over Ramstein's Collin Ritter without dropping a game.
The boys doubles title was much closer as Kaiserslautern's Micah San Pedro and Alexander Brunk edged Ramstein's Nathan Gillespie and Robert Cotto 6-4, 6-3.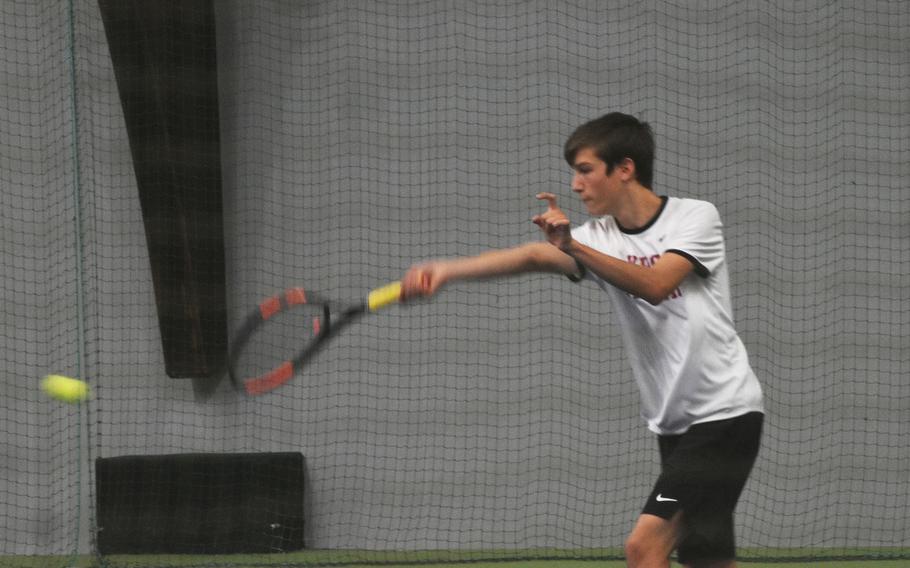 "This tournament was nerve wracking but winning the doubles title definitely gives me a sense of accomplishment," said Brunk, who is a junior. "Ramstein's team really put up a good fight. They were strong mentally, so we had to really work together to be able to win the title."
Ansbach's Meredith Maxwell was the only Division III player to advance to the semifinals, where she lost to Aiva Schmitz. Her points were enough to give her a divisional crown of sorts. She competed this year as an independent because Ansbach didn't field a team.
"I was very grateful for the opportunity to play in the tournament," the freshman said. "This experience is surreal and I hope that more students from my high school will play next year."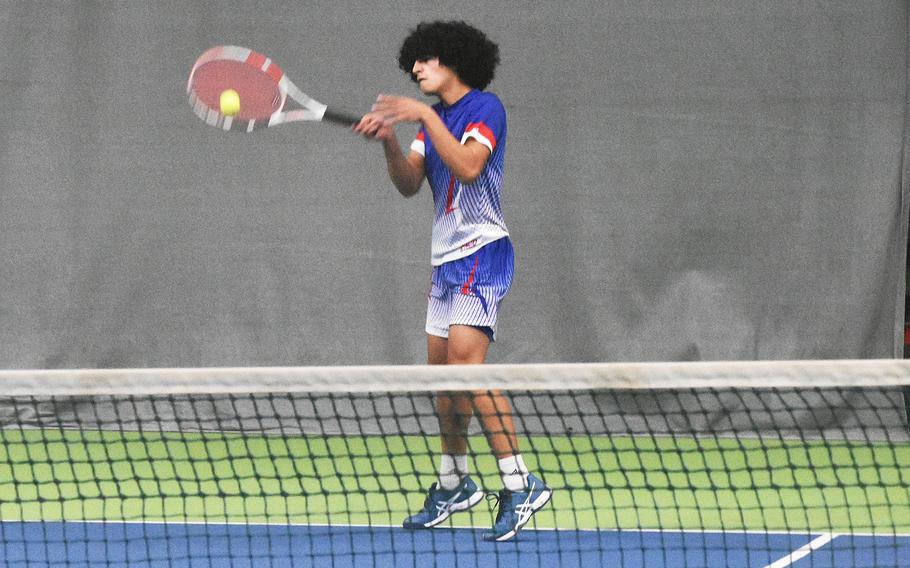 ---
---
---