Runners in Italy get their places in the sun, too
by
Norman Llamas
Stars and Stripes
October 23, 2021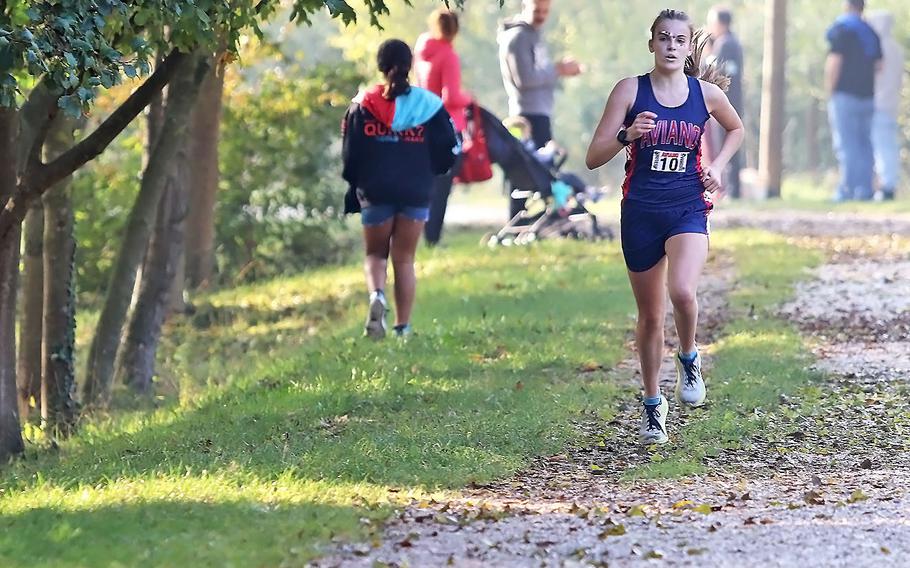 LAGO DI FIMON, Italy – A pair of Aviano seniors ended their final cross country seasons in winning fashion Saturday, capturing individual titles at the DODEA South finals.
Aviano's Autumn Thomas and Matthew Fleming won the girls and boys races on the shore of the lake that's about seven miles from Vicenza's Caserma Ederle.
"I wanted fast times today," Vicenza coach Anna Sansone said. "This is a fast course, so we wanted fast finishes and it makes me super happy to see everyone out here having fun."
It seemed like Sansone pretty much got what she wanted, including a course that runners found challenging.
"It was a lot harder than I thought it was going to be," said Thomas, who won in 20 minutes, 32 seconds.
"[Vicenza's Logan Wojciechowicz] was very fast and she was right behind me the whole way," Thomas said. "I'm glad she was there, because that pushed me to go faster."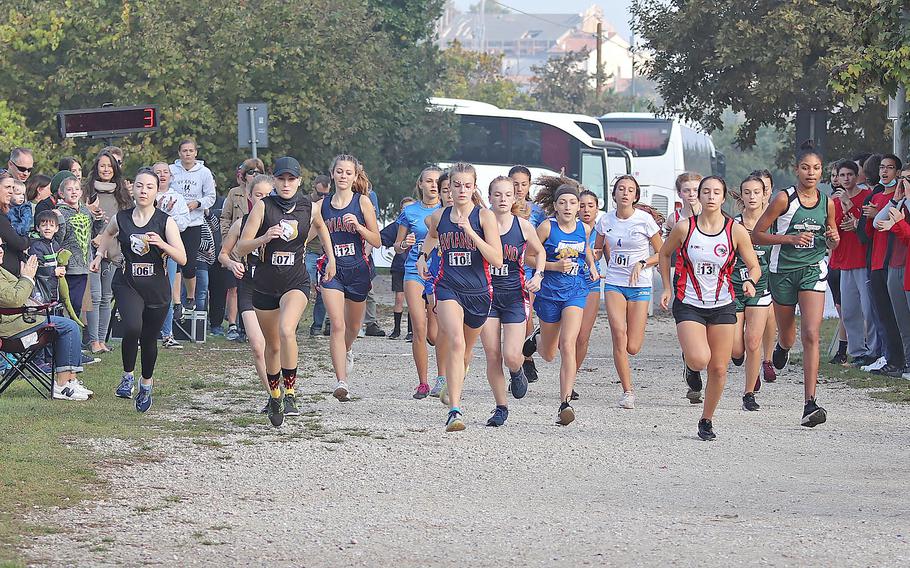 After graduating from high school, Thomas plans to go on a church mission with The Church of Jesus Christ of Latter-day Saints. Then she's planning to attend Texas Tech University and try to walk on to the school's track program.
"It was a lot of fun out there," said Wojciechowicz, who finished in 20:57 on her home course.
A little less than six minutes separated first from last place.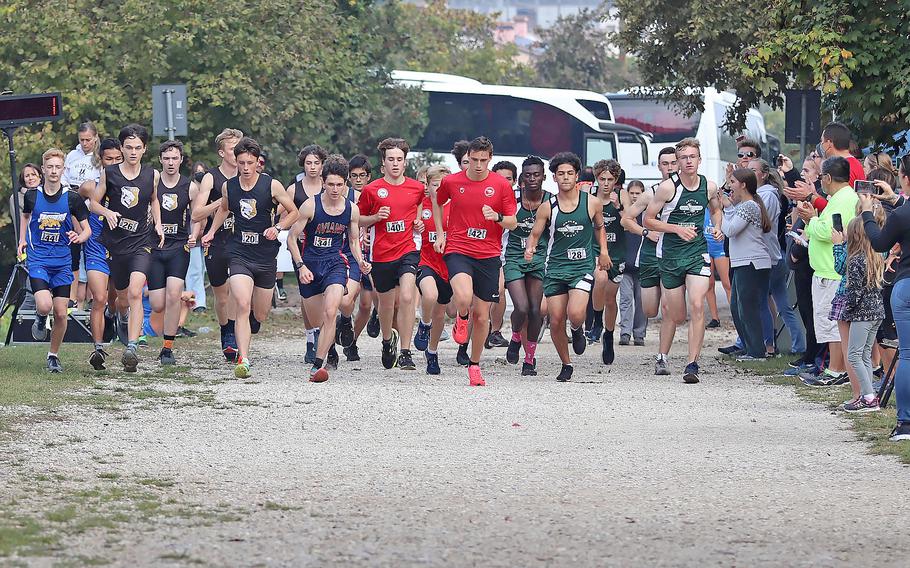 That was also about the same span between first and last in the boys race.
"I came in ready because I put in the work and so I expected the results," said Fleming, who won in 17:29.
"It was really fun, the competition's much better here because there are runners here who run times similar to mine, and I like that," Fleming said. "The hardest part was the turn, because at that point, I could see everyone and how close or far from me they were."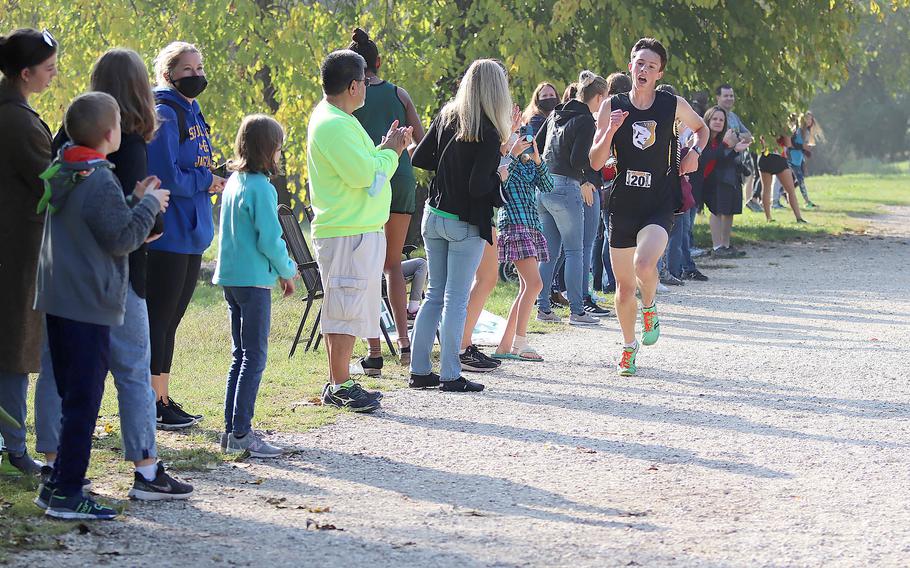 Vicenza's Matthew Horner crossed the line 6 seconds later in second. There weren't enough runners for any girls to score team points. Naples won the boys competition with 37 points, trailed by Aviano (52) and Vicenza (57).
"Our runners finished where we expected them to finish," Aviano coach Ian Birch said. "We worked hard, so the end result shows it and that's what we expected.
"We appreciate all the work that Vicenza put into this event and additionally, we're also thankful that DODEA managed to make all of this happen."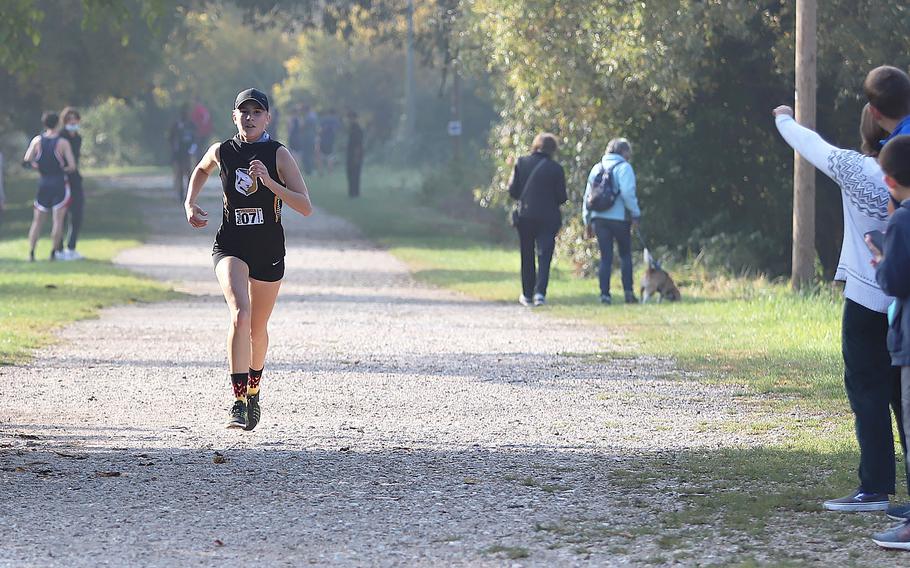 Coaches at the meet agreed that the season was one of the most challenging they and their runners have faced due to coronavirus protocols. But all said it was an improvement on a year ago when runners had to compete virtually at their own sites.