Runners tune up in Naples for next week's finals
by
Alison Bath
Stars and Stripes
October 16, 2021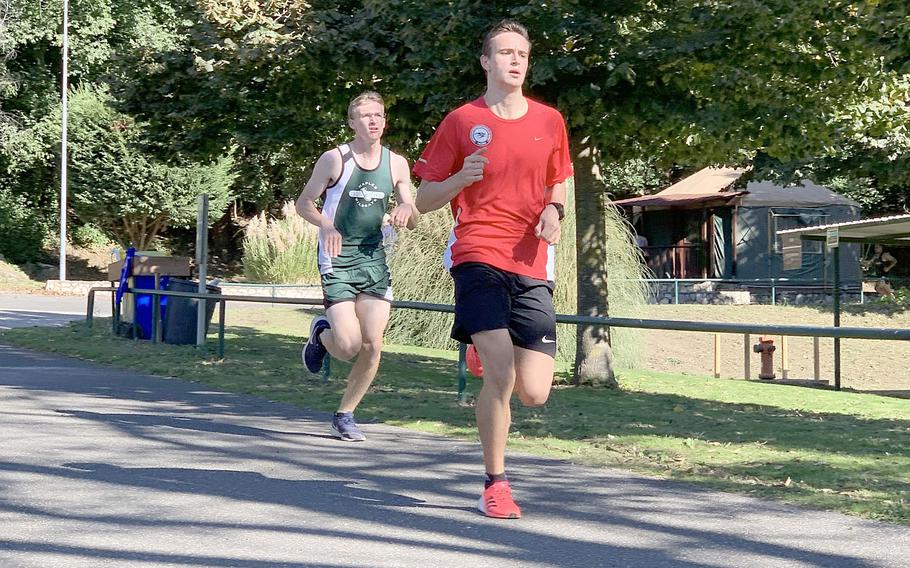 NAPLES, Italy — With cloudless skies, no wind and cool temperatures, Saturday was a perfect day for a race.
It was made all the better for Kayly Eimicke, who finished second in the girls race with a personal record of 21 minutes, 56 seconds in the last regular cross country race of the season.
"I'm pretty pumped on that," said the 16-year-old Sigonella junior. "This (year) is my first time doing cross country."
Sigonella Jaguars coach Aaron Mundy called Eimicke's finish "the highlight of the day."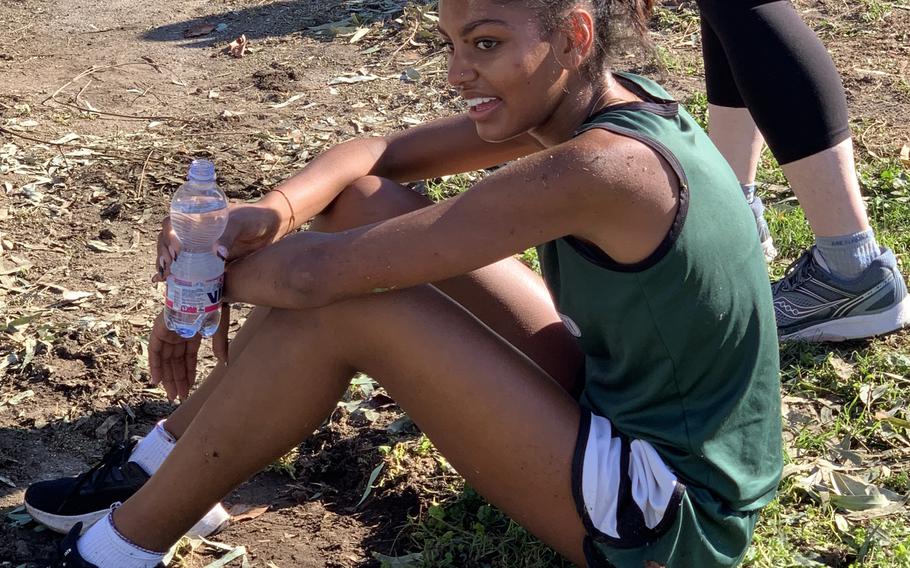 "Considering she has no distance running experience before the season, she's been one of the highlights," Mundy said.
Eimicke was among about 20 girls and 25 boys from Sigonella, Naples and American Overseas School of Rome competing Saturday morning at NSA Naples' Carney Park in Pozzuoli.  
The top girls finisher was Abigail Michienzi, who completed the race — 2 ½ loops on a mostly level asphalt course — with a time of 21:31 for Naples. Andrew Scarff, also a Wildcat, led the boys with a time of 18:11.
With the girls competing first, Michienzi took an early lead, staying strong to finish ahead of Eimicke and third-place Falcons runner Alexis Lambert (22:07).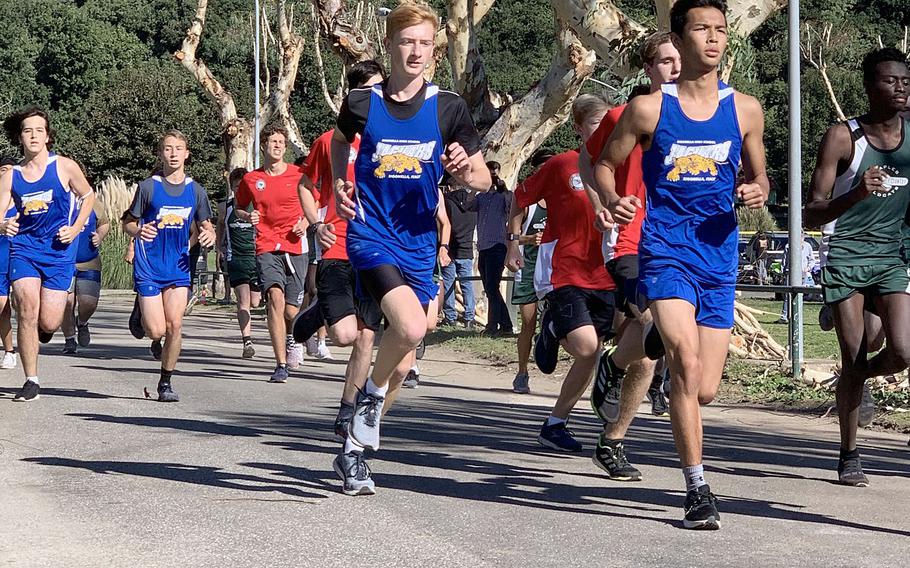 While it wasn't Michienzi's personal record (19.58), her first-place finish was a personal triumph. An asthma attack at a previous race kept her from finishing, she said.  
"This is big," Michienzi said. "I'm back."  
Going into next week's Italy finals at Vicenza, Michienzi expects tough competition.
"I'm going to have to do my best to get in the top three," the 17-year-old senior said.
Wildcats coach Chip Noonan said the goal was to see many Naples runners finish with personal records Saturday.
"They are starting to peak," Noonan said. "Times are coming down in time for next week."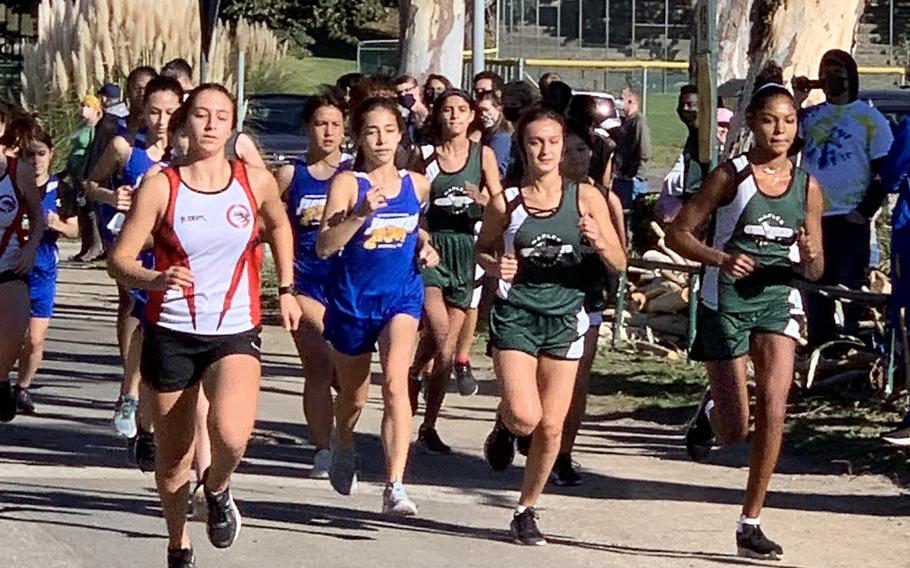 Noonan said he expected an interesting boys final at Vicenza with Scarff, "who hasn't lost yet this season," offering some strong competition for Aviano's Matthew Fleming and Vicenza's Matthew Horner.
"Seeing them go head-to-head is going to be pretty fun," Noonan said.  
Scarff also came out quickly at the race's start Saturday, finishing ahead of fellow Wildcat Orlando Escobedo (18:30) and AOSR's Nicolo Caccamo (18:43).
Caccamo, who has been fighting illness this season, was just happy to be able to run.
"I'm very glad to be here," said the 16-year-old junior, who hopes to stay healthy for next week's finals.
---
---
---