Naples family ties continue to pay off on court
by
Kent Harris
Stars and Stripes
October 15, 2021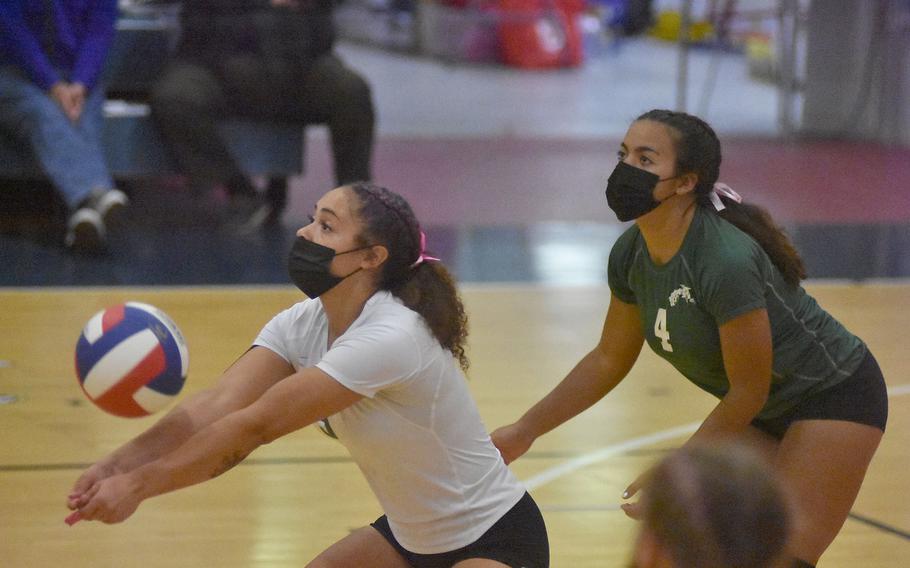 AVIANO AIR BASE, Italy – The names change. The faces are different. But the results are pretty similar.
And the latest set of standout sisters have the Naples Wildcats leading the DODEA-Europe Division II volleyball scene.
Senior Audrey Villarreal and sophomore Josie Villarreal combined for 14 kills and 14 assists Friday as the Wildcats stayed unbeaten on the season with a 25-16, 25-19, 25-14 victory over the Aviano Saints.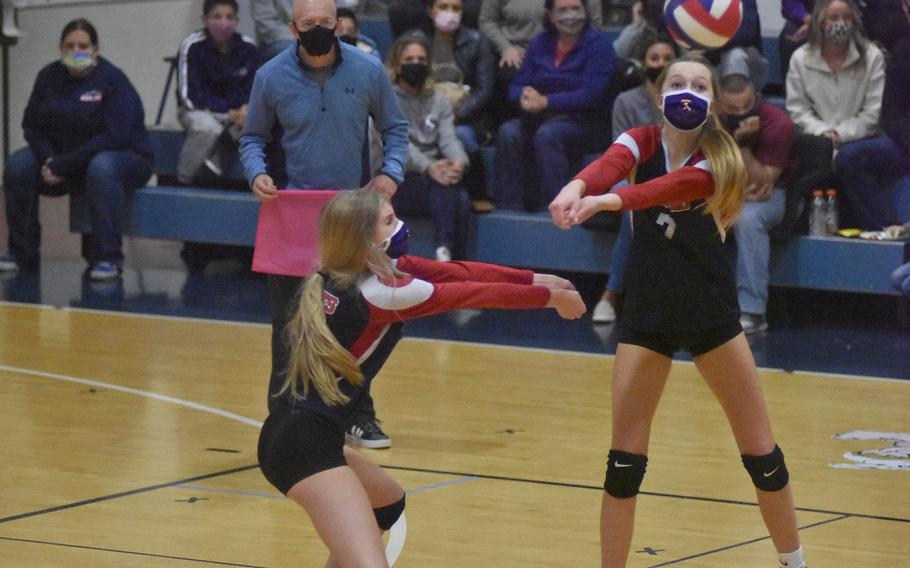 First-year coach Biannca Recoder might not be up on the recent history of Naples volleyball that has featured the likes of Marissa and Sierra Dye and three Sasse sisters – Victoria, Roxanne and Gabriella – but she knows how this team wins.
"You can hear me saying, 'set it up, set it up," she said. "If they set it up, we're going to score."
The formula was pretty simple Friday as Naples scored almost all of its offensive points from two spots on the court: the service line and the left front of the net. And the Villarreal sisters were the culprits for most of the night.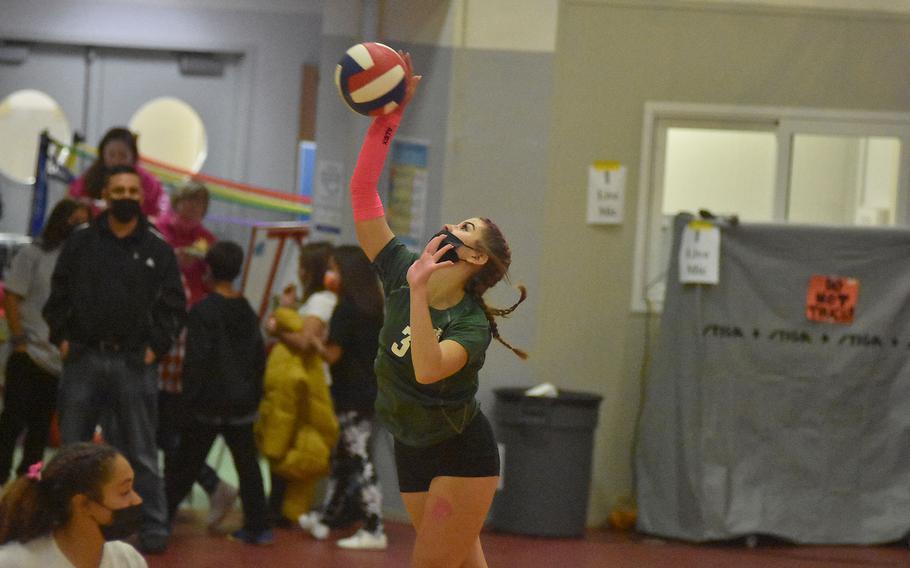 The closest set was actually the final one. Aviano had a bit of momentum when it broke Audrey Villarreal's serve and trailed by three points 18-15. But the Wildcats scored the rest of the points and went on to the sweep.
It was much the same story in the first and second sets with key Naples runs making the difference. The Wildcats were up 12-10 in the opening set before reeling off nine straight. They led 13-10 in the second before scoring six of the next seven points.
Aviano didn't do itself any favors with a slew of errors. The Saints particularly had trouble returning serve.
"The girls just have to move their feet and get in position to return serve," Aviano coach Michael Gros said.
Though the Wildcats will be the prohibitive favorites for the season-ending tournament Oct. 29-30 in Vicenza, Gros said he thought his team "absolutely" had a chance to beat them in a rematch Saturday or at the tournament.