Fall sports seasons quickly winding down across Europe
by
Gregory Broome
Stars and Stripes
October 14, 2021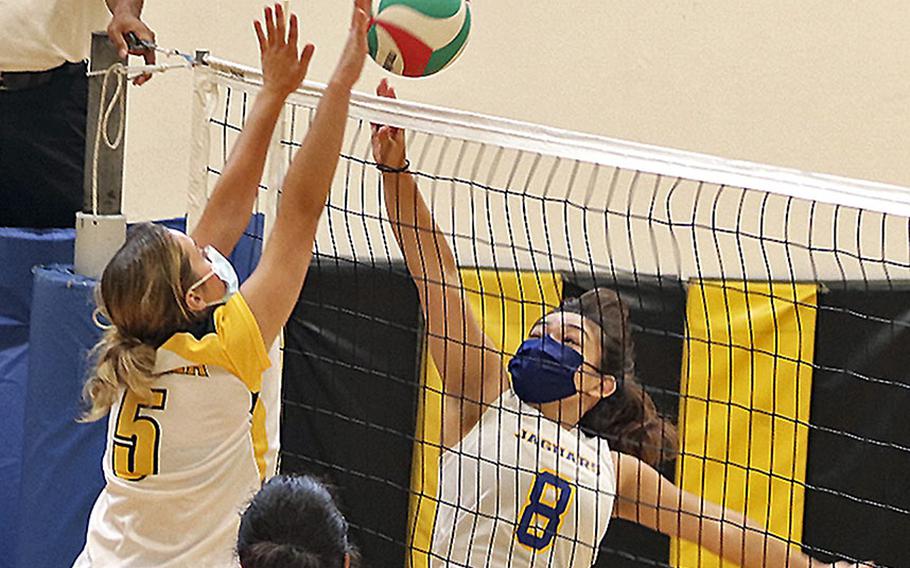 The fall season of DODEA-Europe athletics - the first full season since the COVID-19 pandemic canceled or curtailed the vast majority of the league's usual schedule over the last 18 months - is nearing its completion.
The first European champions of fall have already been crowned as Stuttgart's Mark Heinz and Kaiserslautern's Reigen Pezel claimed individual golf titles last week at Wiesbaden. Now the organization's other four fall sports are entering their final acts.
Cross country's stretch run includes six regular season-ending meets across three countries. Ramstein plays host to divisional rival Stuttgart along with perennially tough smaller schools Spangdahlem, Black Forest Academy and Frankfurt International. Brussels, Naples and Vicenza host regional opponents in their final meets. And Baumholder, which will also host postseason races on Oct. 23, warms up for that event against visiting Kaiserslautern, Wiesbaden and St. John's.
Tennis is on a similar schedule, with six meets this weekend drawing a close to the regular season. It's the last opportunity to prepare for next weekend's main event, a three-day postseason tournament running Oct. 21-23 at Wiesbaden.
A full slate of girls volleyball action should help sort out the crowded and competitive divisional standings. The large-school ranks see key matchups between Kaiserslautern and Wiesbaden and Vilseck and Ramstein while Stuttgart looks to bounce back from its first loss of the season against Black Forest Academy. Division II squads Aviano and Vicenza, meanwhile, both celebrate homecoming matches in Italy.
On the gridiron, Division I frontrunners Stuttgart and Kaiserslautern square off in a battle for postseason seeding, having both secured their berths in the Oct. 23 semifinal round. Wiesbaden's visit to Vilseck features even starker consequences, as the two schools are scrapping with idle Ramstein to fill the final two spots in the four-team playoff round. Rota's visit to Vicenza is one of two Division II games set for this weekend, while all six Division III teams are in action as those teams vie for a berth in the Oct. 30 championship game.