Kaiserslautern brings the brooms to Bavaria
by
Immanuel Johnson
Stars and Stripes
October 9, 2021
VILSECK, Germany – The weather outside the gym Saturday felt more like winter than fall. But the Kaiserslautern Raiders were definitely fired up inside.
Kaiserslautern swept both Division I foe Vilseck and Division III opponent Hohenfels to rebound from a tough five-set loss to unbeaten Stuttgart in its last match before last week's bye.
The Raiders defeated the Falcons 25-10, 25-4, 25-15 in the last match of the day after a 25-10, 25-15, 25-9 victory over the Tigers.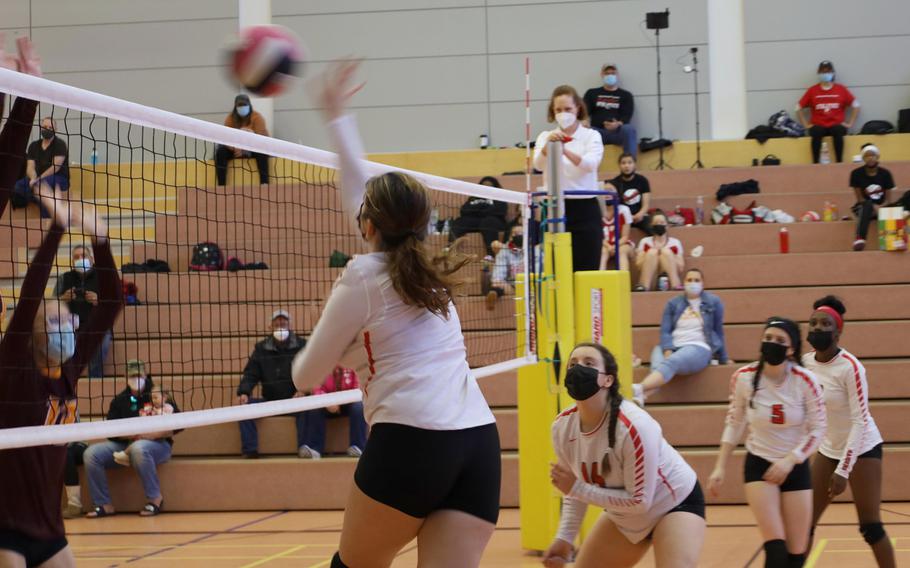 "We had a lot of good moments, played pretty good defense, had some good swings," coach Zac Robinson said. "Se'maiya Farrow had some good serves, that got us going in the first set against Hohenfels.
"We had Rebecca Lagares, who is always very solid, and she was solid once again. And Piper Nowlin had a lot of opportunities for attacks and got a lot of kills."
Lagares, an outside hitter, was introduced to volleyball in middle school and has stuck with it ever since.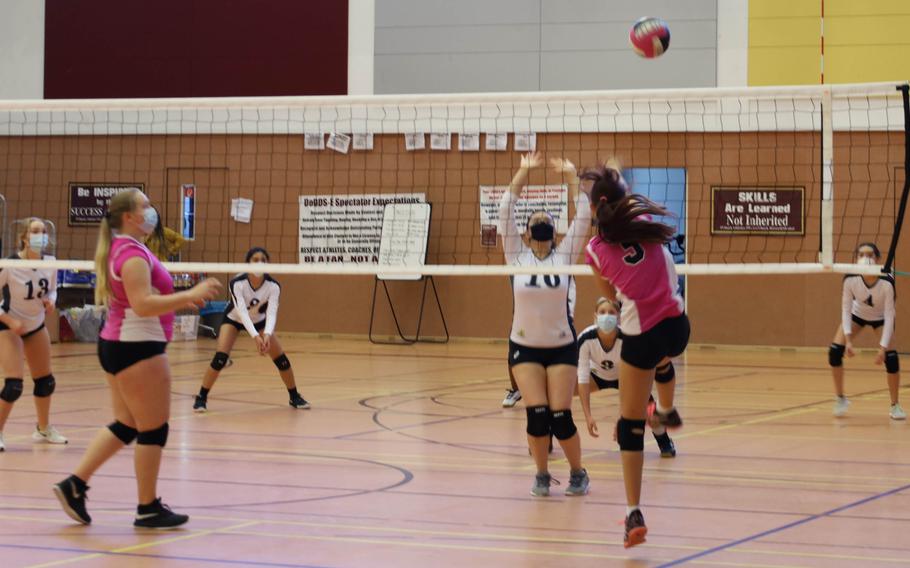 "I have been playing volleyball for six years now," she said. "I was starting middle school and my parents were like: 'so you're going to play a sport and either we pick or you pick,' so I picked volleyball."
The hosts started slowly before rallying past Hohenfels in the first match of the day, 19-25, 25-11, 25-17, 25-12.
"That first set wasn't quite where we needed to be, still waking up in the morning. But that helped them really focus," Vilseck coach Brian Swenty said. "After the first set, we were passing a lot better. As our passing improved, then our setting and attacking improved and we really started to play volleyball."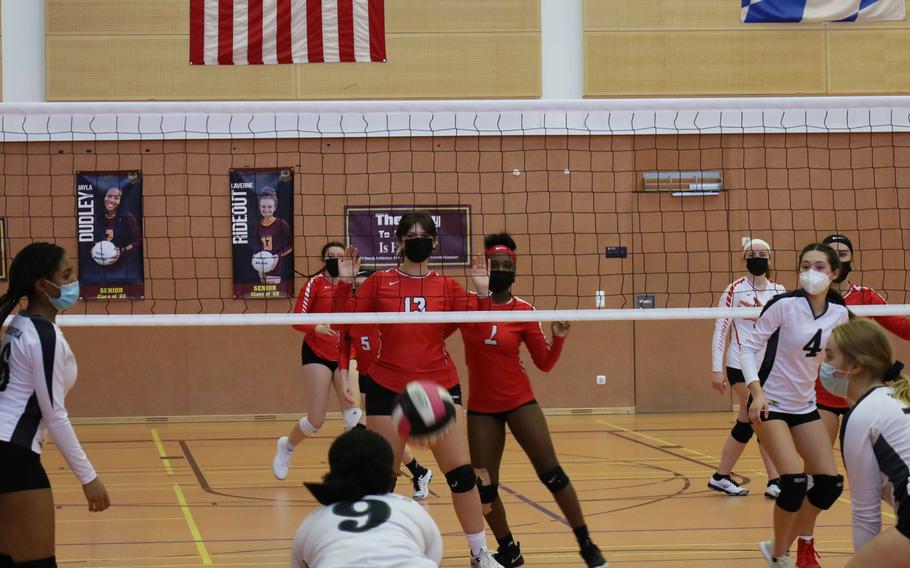 Senior Alyssa Schaefer said keeping spirits up is a key for the Falcons.
"Because we have a lot of girls that are new to the court, they tend to get down when mistakes are made," Schaefer said. "What we have to do as a team is to keep reminding ourselves … we need to focus and stay positive."