Golfers take on weather, course as well as each other
by
David Edge
Stars and Stripes
October 7, 2021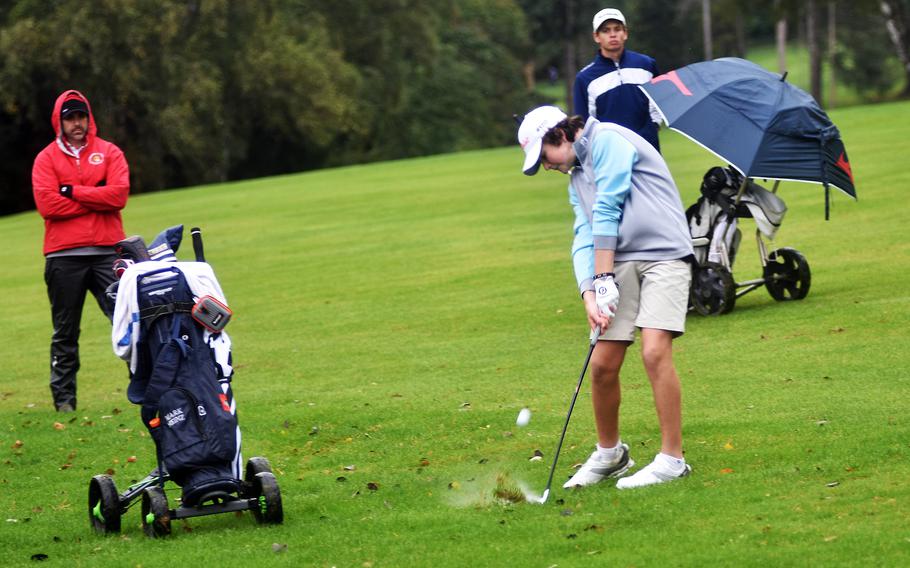 WIESBADEN, Germany — The DODEA-Europe golf championships got underway Wednesday at Rheinblick golf course against the apparent wishes of Mother Nature.
Stuttgart freshman Mark Heinz finished with 44 points under the modified Stableford scoring system that rewards players with extra points for lower scores at individual holes. He entered the second and final day of play with a seven-point lead.
On the girls side, defending champion Carleigh Rivera of Ramstein had a one-stroke advantage.
The start of play Wednesday was marred heavy wind and rain. And the weather, at times, did seem to affect some of players.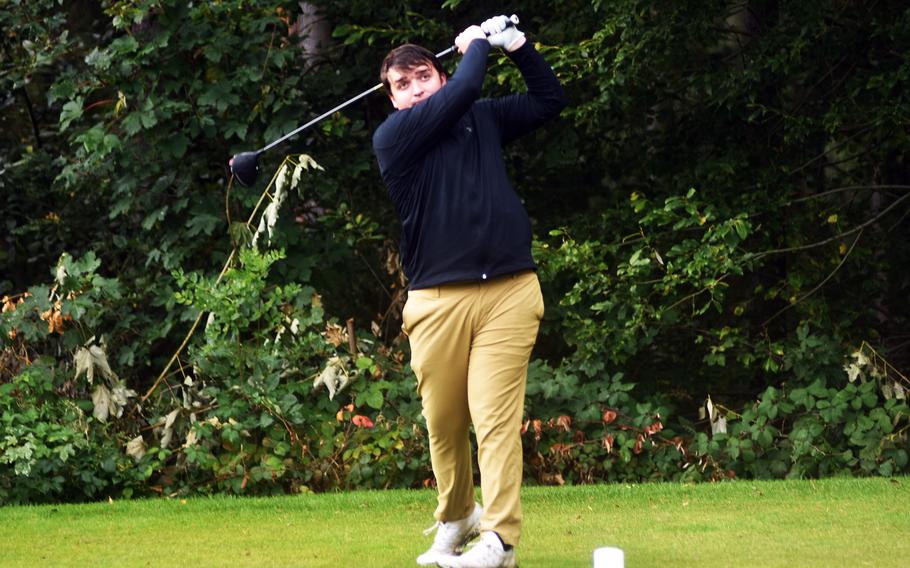 The course presented its own unique set of problems. The rolling hills, trees and sand traps helped many a ball to go astray.
"This course is so beautiful. It's definitely a difficult course that challenges you, but it is helping me become a better golfer," Lakenheath senior Wesley Meinhart said.
Another freshman, Kaiserslautern's Asia Andrews, entered Thursday's play just three points behind Rivera.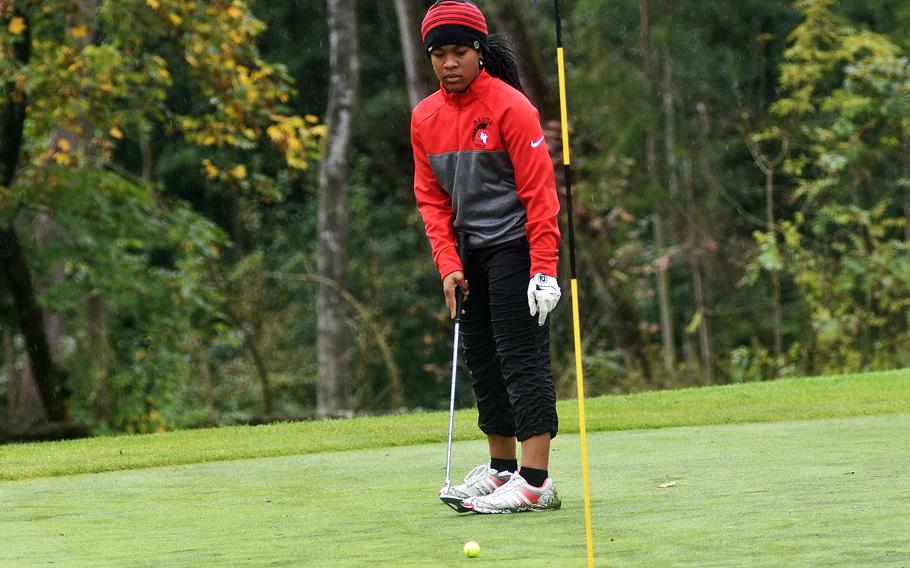 "I just moved here from Virginia, and to make it this far, playing in my first year competitively is really cool. This course is so open and picturesque that it almost makes you forget that it is also a hard course to play," Andrews said.
This year's tournament is significantly smaller than last year's, with some smaller schools failing to qualify players or unable to travel due to coronavirus restrictions.
But two golfers from Lakenheath in England did make the trip and two others from Sigonella in Italy competed as well.
Day 1 scores
Boys
Mark Heinz (Stuttgart) 44, Evan Cantwell (Sigonella) 37, Marcus Romundset (Sig) 34, Wesley Meinhart (Lakenheath) 34, Colton Lucas (Ramstein) 28, Cyrus Torres (Ram) 23, Jace Monson (Ram) 21, Ethan Kim (Ram) 20, Christian McHugh (Ram) 19, Darby Dermanoski (Wiesbaden) 19, Tristin Kim (Wies) 19, Jacob Halford (Ram) 18, Remy Benson (Wies) 18, Patrick Harrison (Stut) 16, Ried Glasgow (Stut) 14, Jonah Rothas (Lake) 11, Noah Williams (Vilseck) 9, Brian Grieve (Wies), Liam Bernhard (Stut) 7, Jonah Harvey (Wies), Ryan Maracinni (Wies) 5.
Girls
Carleigh Rivera (Ram) 10, Reigen Pezel (Kais) 9, Shealee Moneymaker (Kais) 8, Asia Andrews (Kais) 7, Taylor Kreimeier (Stut) 6.