Lancers quench Dragons' fire on volleyball court
by
Kyle Alvarez
Stars and Stripes
October 2, 2021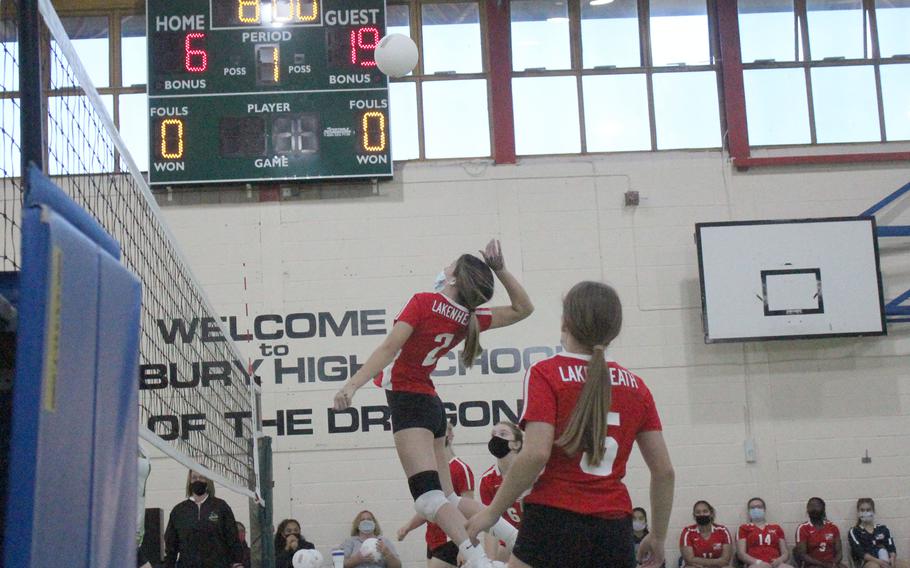 RAF ALCONBURY, England – The Lakenheath Lancers endured a short drive for a big victory on the court Friday, sweeping the host Alconbury Dragons in one of the few times that both girls volleyball teams play against traditional opponents this fall.
In the end, the Division I squad had just too much firepower for the Division III team, winning 25-14, 25-7, 25-17. Due to coronavirus protocols, both schools are limited to playing only each other and international schools in England instead of the normal schedule against other DODEA-Europe competition around the continent.
"We played well as a team today," Lakenheath coach Daric Aldrich said. "Every player served well."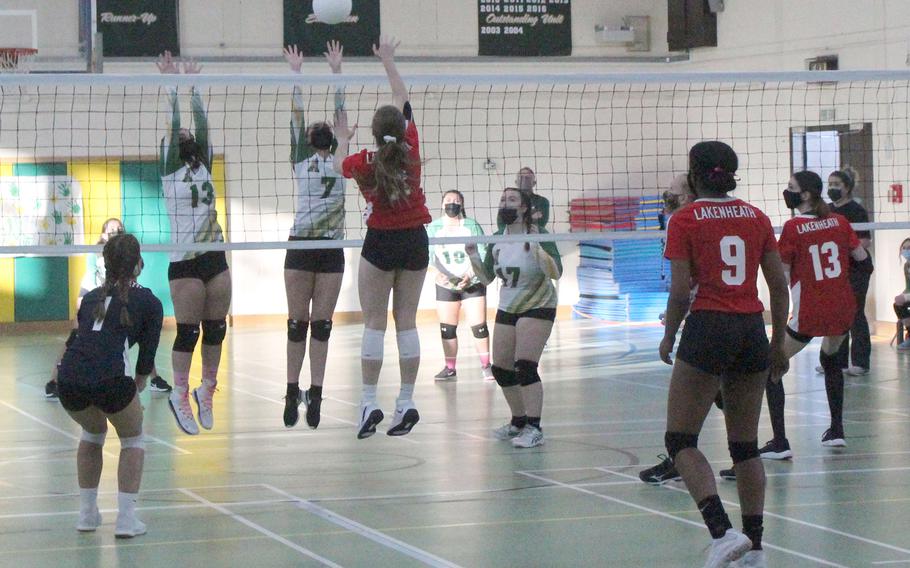 The Lancers were able to land 29 aces throughout the match, led by Lauryn Hanner with six aces and Chloe Aldrich with five. Their strong serving kept the Dragons on the defensive, which led to a consistent Lancers offense.
Lakenheath kept many of the points short. However, when the Dragons were able to extend the points, they were able to find success. During these rallies, Alconbury was able to expose some of the weaker areas of the Lancers defense. There were several times in each set that the momentum began to swing back to the Dragons. But each time, the Lancers would recuperate and continue to drive up the score in their favor.
Despite the loss, Alconbury coach Emily Mickelson said she was happy with her team's effort.
"We played until the very last second; we hustled after every single ball," she said. "I feel extremely proud of the girls."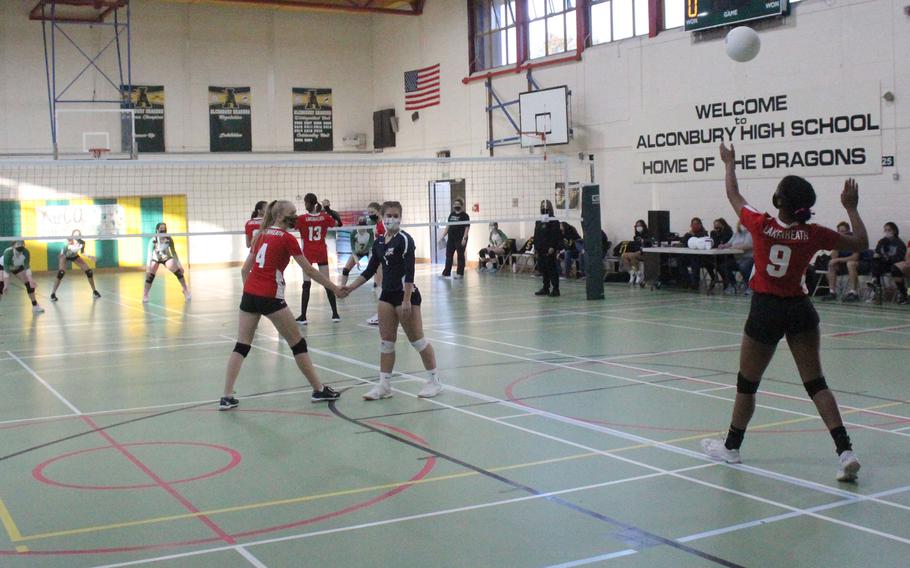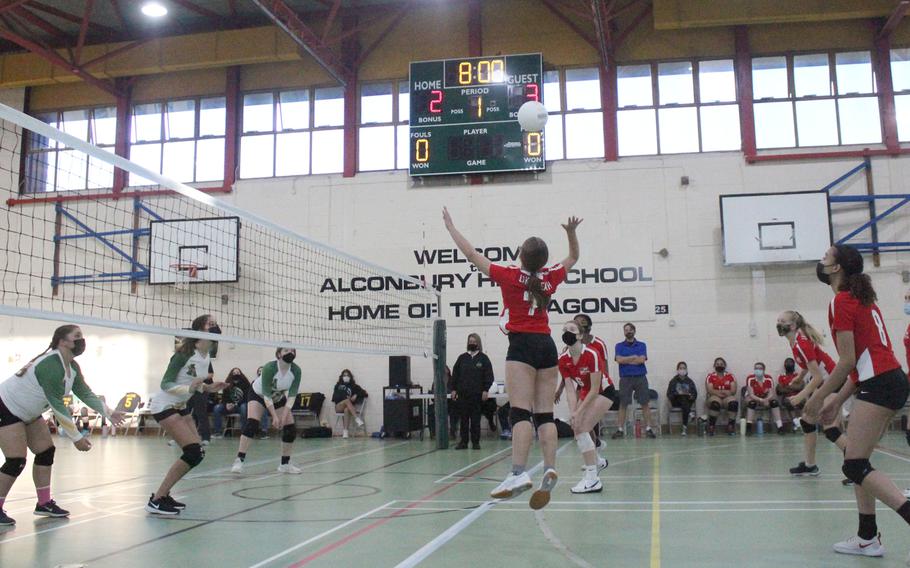 Football
Lakenheath 33, Alconbury 0: Saturday at Alconbury, the Lancers dominated on the football field as well, shutting out the Dragons in a six-man game played through heavy rain.
Running backs Ryuu Flynn, Jon Wilson, Tyler Bane and Gavin Idleman ran for touchdowns for the Lancers, who would normally play 11-man football against Division I foes if not for coronavirus protocols.
Mathias Stadler also returned an interception for a touchdown for Lakenheath.
Austin Wills recovered two fumbles for Alconbury and had 10 tackles. Israel Velasquez had eight tackles and Ezekial Siegrist six.
Lakenheath returns to 11-man football at Filton on Friday.