Teams using mid-season break to refocus
by
Gregory Broome
Special to Stripes
September 30, 2021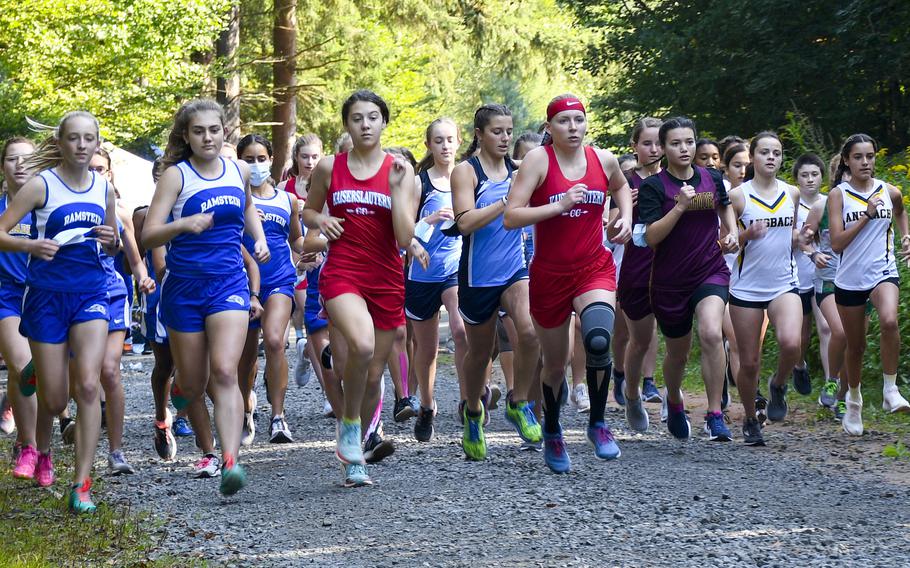 There are almost no games, matches or meets this weekend as DODEA-Europe observes a theater-wide bye just three weeks after the fall season's start.
In some years, that early hiatus might be disruptive to a team's momentum.
"But this year is not like others," Naples football coach Jim Davis said.
Instead, coaches in every fall sport are making productive use of the idle weekend as they continue to rally from a 2020 season either curtailed or canceled entirely, depending on the sport, by the COVID-19 pandemic.
The bye is in place, DODEA-Europe athletics director Kathy Clemmons said, so older athletes can have a day during the athletic calendar reserved for taking the SAT. It also falls on the change in the government's fiscal year. In past years, a lack of funding has played havoc on transportation.
Some events are taking place in countries that are largely participating against non-DODEA competition this fall. That's the case in the UK, where Alconbury and Lakenheath are in action. But no one's playing in Germany or Italy.
Davis' Wildcats played their season opener, a 27-14 defeat of Division II rival Vicenza, just last weekend. But Davis said the immediate break after that successful debut is "actually nice" given the circumstances.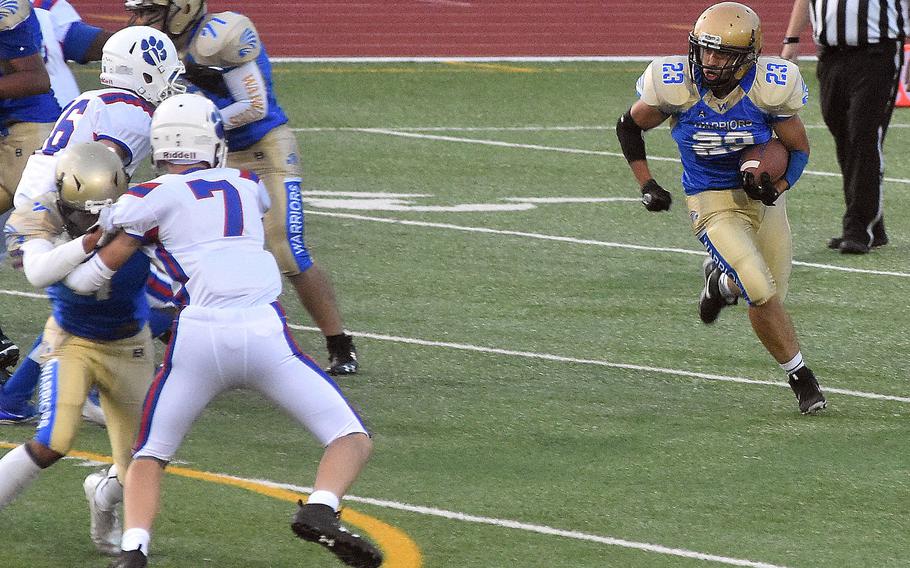 "Most of our kids have not played before, so they are not used to getting banged up," Davis said. "The extra week to heal and learn from our mistakes is going to be huge in preparing for our next opponent."
Wiesbaden football coach Carla Nau-Redman is taking a similar approach to the open weekend in hopes of getting her team "100 percent healthy" for the final month of the season. Nau-Redman said players may experience a "lack of direction" without a Friday night or Saturday game to look forward to, so she'll keep practice consistent to "keep the players on track and on task."
Sigonella cross country Aaron Mundy opted to mix things up a bit this week, planning to play soccer Monday and take a day off Wednesday ahead of a time 5-kilometer run Thursday he deemed the "only serious run of the week."
Mundy said his Jaguars spent 36 hours on a bus to compete at Aviano last weekend, so this weekend offers a chance for the athletes to "see friends and family" and rest up for the remaining schedule.
"To pull back a bit so we can move forward the second half of the season should be no problem," Mundy said.
A scheduled field trip was due to affect Black Forest Academy's schedule this week. Falcons cross country coach Hunter Barber said that those student-athletes on long overnight trips "always find training to be a challenge," but it need not be insurmountable.
"We just keep working like normal," Barber said. "We keep working within the schedule we have."
Baumholder volleyball coach Matthew Martinez said he'll empower his players to take "personal responsibility" for their own development. It's all part of "being a good teammate" even when away from the team.
"That means you get out and do some work on your own," Martinez said. "So you're ready when school starts again."