Sunny weather presents ideal conditions for cross country in Germany
by
Immanuel Johnson
Stars and Stripes
September 25, 2021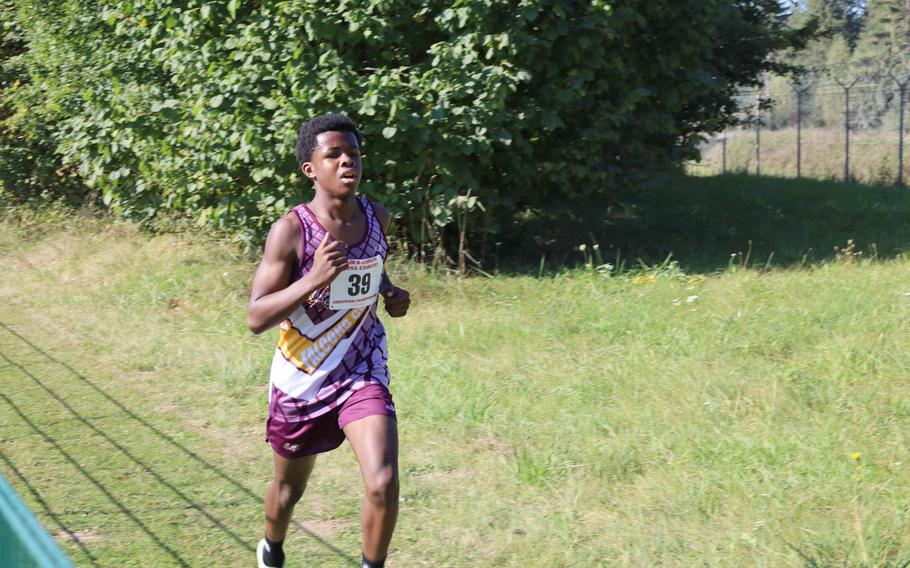 VILSECK, Germany – All that stood between runners from three Department of Defense Education Activity schools and victory Saturday was conquering 5 kilometers on a sunny, German day.
Approximately 60 runners from Stuttgart, Hohenfels, and Vilseck, met for the third meet of the season.
Similar to last year, runners wore masks to protect against the spread of the coronavirus before the start and then could take their masks off while running.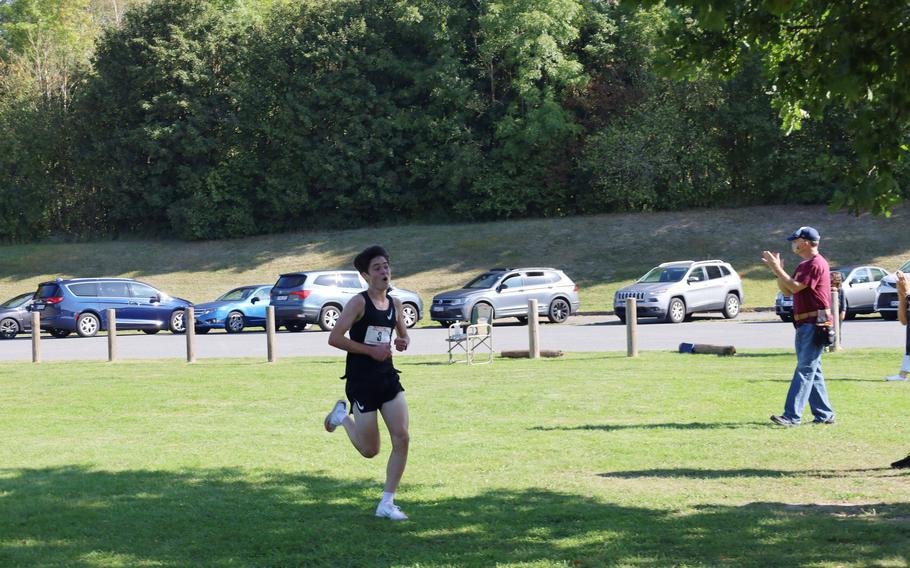 "This is our third official cross country meet for our season," Stuttgart coach Matthew Snoeyink said. "We are out this time to keep getting better. "
He had 22 runners out to accomplish that goal Saturday. Junior Carter Lindsey certainly did accomplish something, taking first in a time of 16 minutes, 25 seconds.
"I felt pretty good and was not too nervous before starting today," Lindsey said.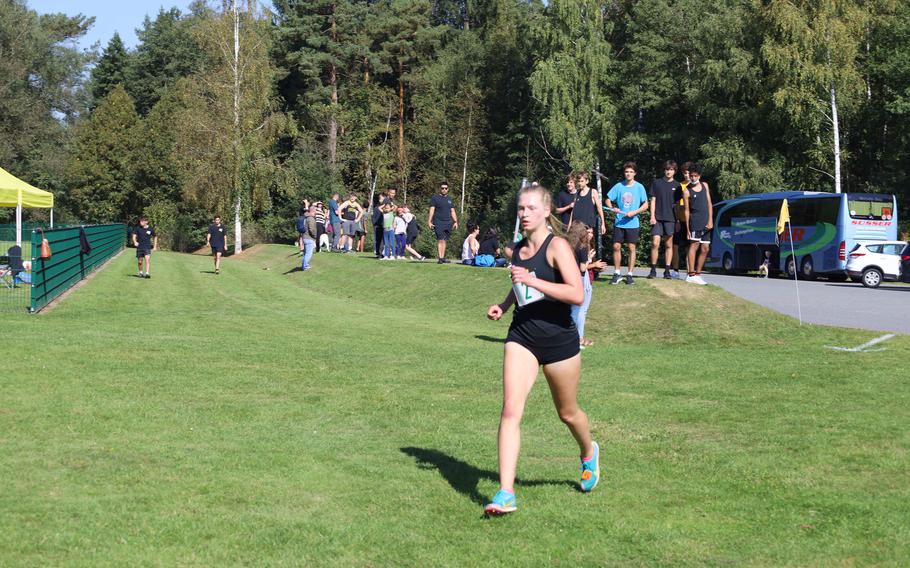 For the girls, Panthers senior Sydney Lamphier was first in 21:38.
"The race went pretty well, we have a great group of girls that all push each other," Lamphier said. "I generally just say have fun with it, you only get four years of high school, only four seasons of cross country and you want to be enjoying every step of the race."
"As a team, we do a really good job of sticking together in groups," Snoeyink said. "Spirits are pretty high, everybody is feeling good, and we have two more meets until the championship."