Ramstein starts slowly, then runs past Wiesbaden
by
David Edge
Stars and Stripes
September 18, 2021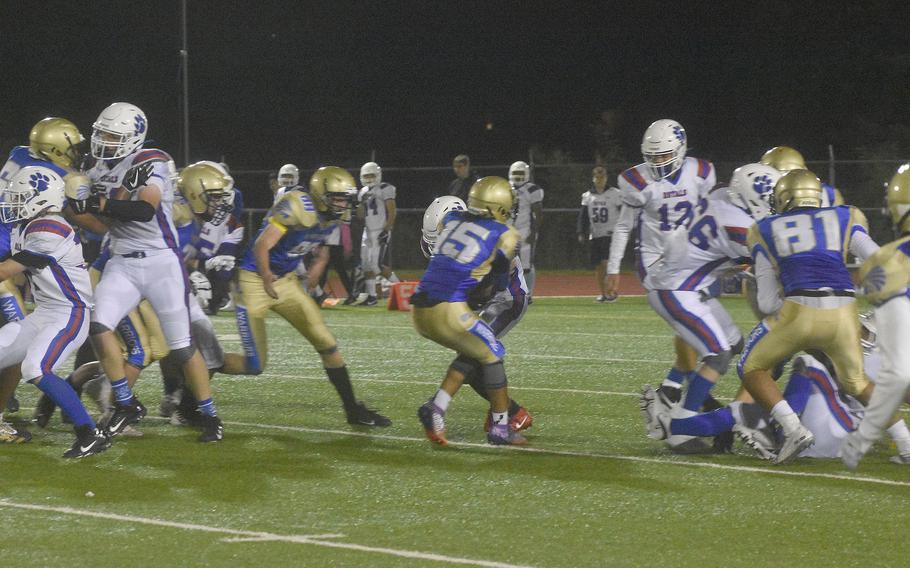 WIESBADEN, Germany— High school football returned to Wiesbaden for the first time in almost two years Friday night and each team had a half to be proud of.
In the end, it was the Ramstein Royals who left happier thanks to a 33-19 victory over the host Warriors.
In addition to the varied success before and after halftime, it was also a battle of two different styles of offense. Ramstein used a motion offense designed to capitalize on their speedy receivers and to catch the defense off guard. Wiesbaden employed an old school, smash mouth rushing offense that was used to set up their passing game.
Down 19-7 at halftime, the Royals switched gears a bit in the second half, devoting more energy to the run themselves.
And it paid off.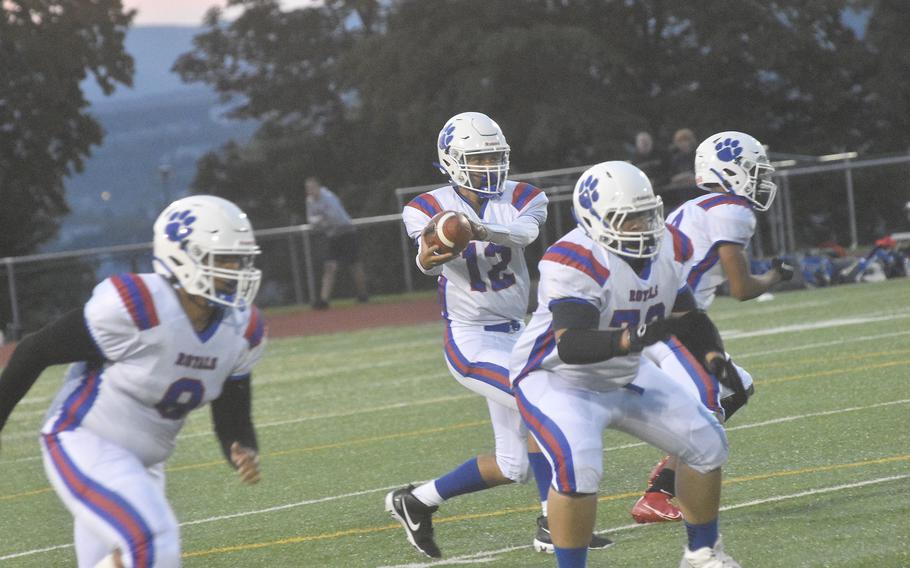 DeMarius Johnson put away first-half frustrations by finishing with 15 rushes for 115 yards and grabbed four catches for 64 yards and two scores for Ramstein.
"I will be honest, I was a little frustrated in the first half, but in the second half, I had to keep my head up mentally and I just kept pushing," Johnson said.
The Royals tied the game at 19 by the end of the third quarter and crossed into the end zone twice more in the final quarter while shutting out the Warriors the entire half.
Landon Torrell rushed for 59 yards and two touchdowns, quarterback CJ Delp threw for one touchdown and ran for another, Timar Dix grabbed six catches for 71 yards and Lucas Hollenbeck hauled in a TD catch.
The second half spoiled a strong first-half showing by the Warriors and new head coach Carla Nau-Redman.
Angela Cabrera ran for a score to put Wiesbaden on top early. Ramstein started to drive at the end of the opening quarter and went on top 7-6 early in the second. But after that, the quarter was all Warriors.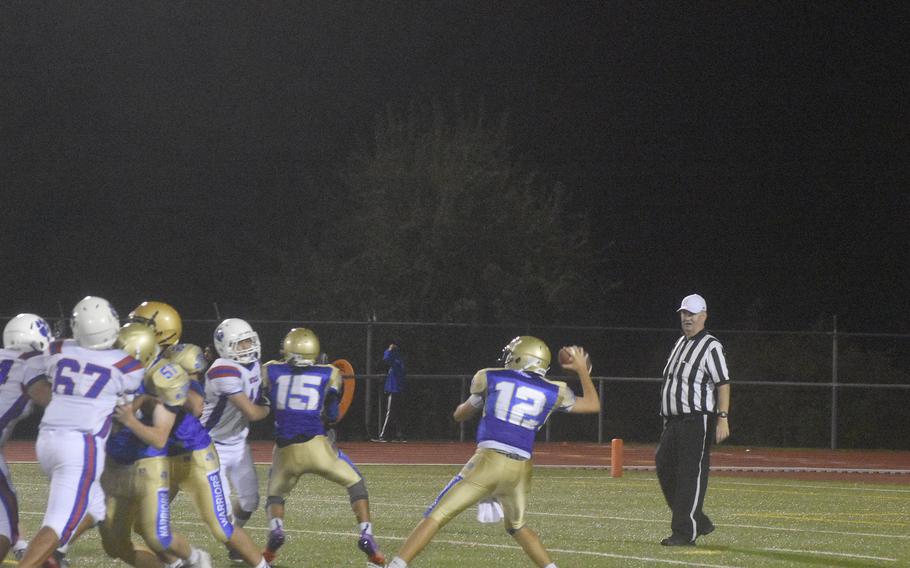 On the ensuing kickoff the Warriors drove the length of the field, helped by two very costly Royal penalties, and retook the lead. Then JoJo Williams intercepted a pass and ran it back for a touchdown before halftime.
"Early on we were very confident in our plays and in our personnel, but as the game went on a lot of key personnel were playing both sides of the ball and that allowed for there to be some tired players and we didn't sub out as fast as we should have," Redman said.
Adam Gomes led the Wiesbaden offense with 14 carries for 96 yards and one touchdown. Cabrera led the defense with eight tackles.
Torrell and Alex Herbin-Hervig combined for 12 tackles to lead the Ramstein defense.