Runners adapting in second cross country season affected by pandemic 
by
J.P. Lawrence 
Stars and Stripes
September 18, 2021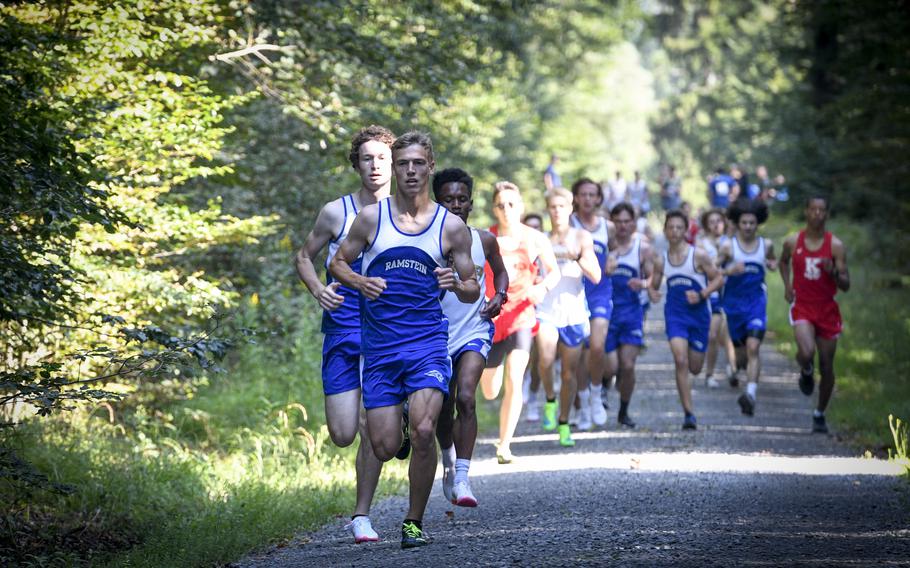 KAISERSLAUTERN, Germany - More than 120 runners dashed through rolling German foothills at a high school cross country meet Saturday in Kaiserslautern.
The winner of the boys' varsity race, Elijah Smith of Wiesbaden, sprinted down the course's final stretch: a flat, slightly downhill 600-meter straightaway to the finish line.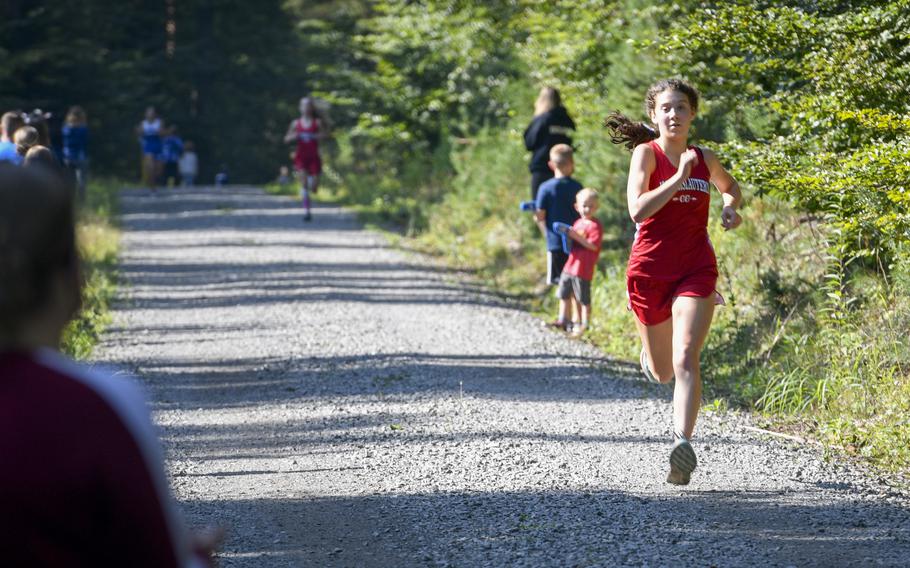 This season won't be taken for granted, said Smith, who finished the 5-kilometer race in 16 minutes, 30 seconds.
Like other high school athletes in the early days of their second pandemic-tinged cross country season, he said he's getting used to disruptions caused by the coronavirus.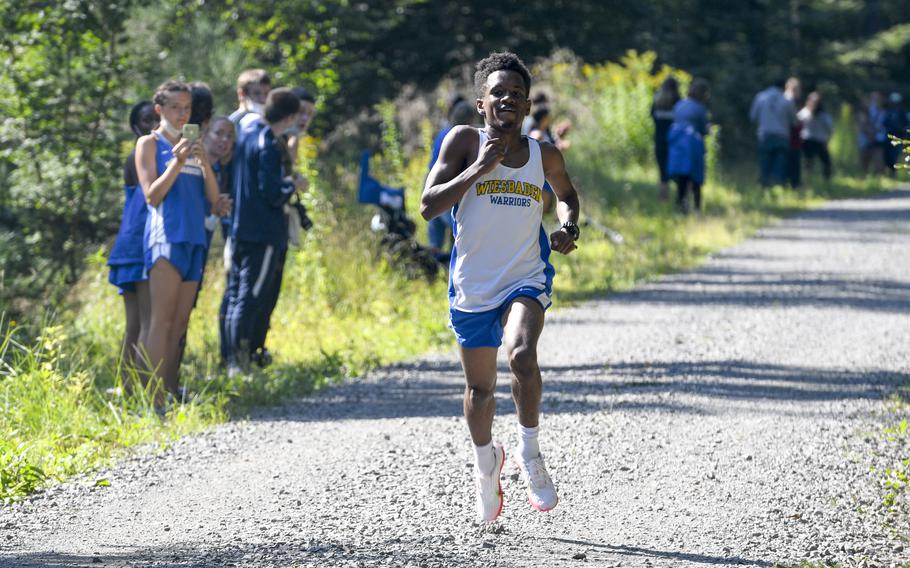 "I'm hoping to have a normal season," Smith said, adding he hopes infection numbers don't spike up and affect upcoming events.
Smith, like other runners, said he runs alone more often than he used to, due to restrictions on training in large groups.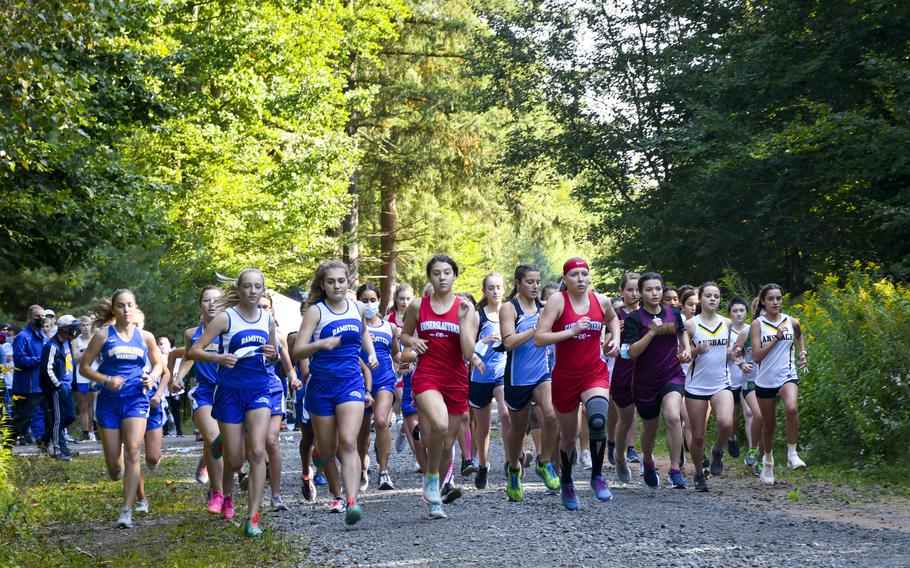 Another runner, Gideon Zaugg, a senior at Ramstein, said he's come to enjoy those long solitary training runs.
"I've been able to run at my own pace," said Zaugg, who finished second - 11 seconds behind Smith.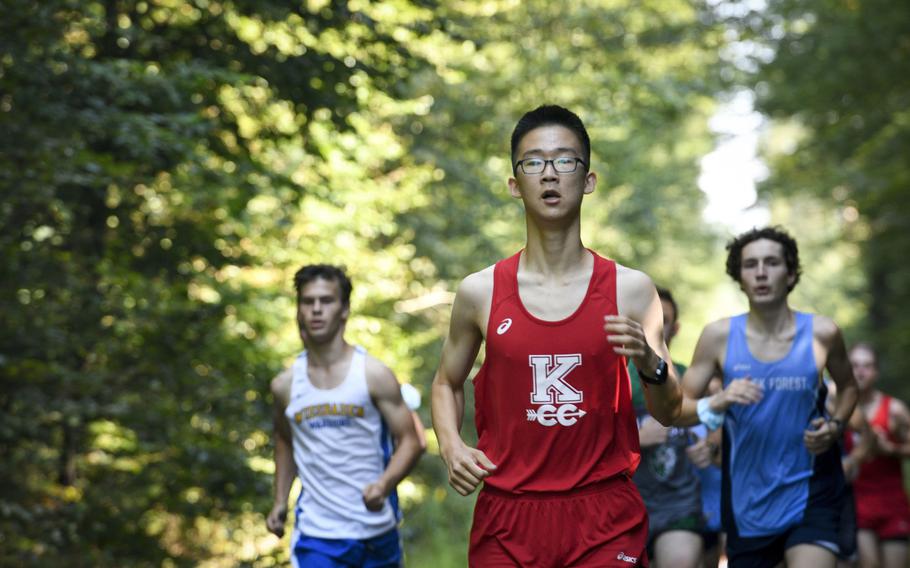 Ramstein had five runners finish in the top 10 of Saturday's boys' race, which also featured competitors from the host Kaiserslautern Raiders and Black Forest Academy.
Zaugg said he feels better about the season than he did last year.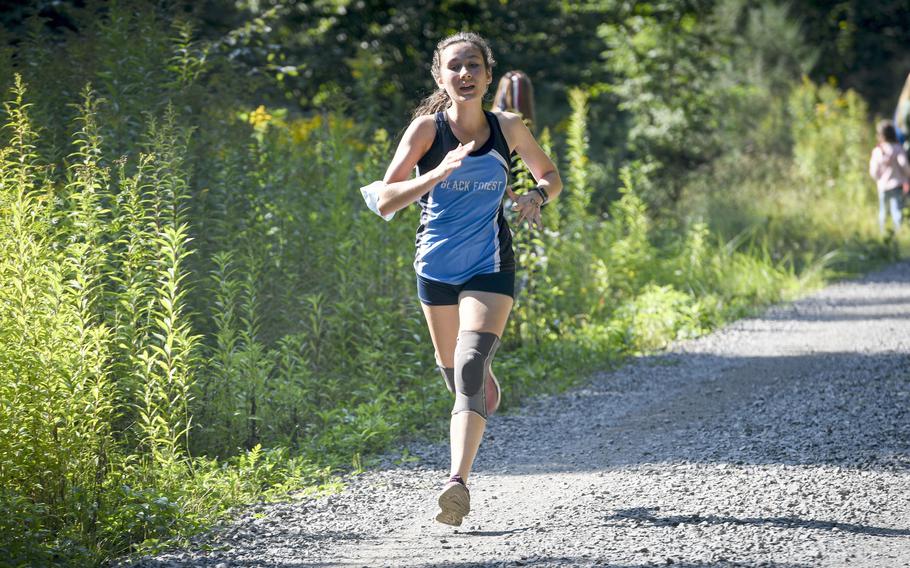 "Last year, there was less certainty, you didn't know what was going to happen," he said.
He was one of a number of Royals who found time between school and running to volunteer to help Afghan refugees brought to the base after the sudden American withdrawal from Afghanistan.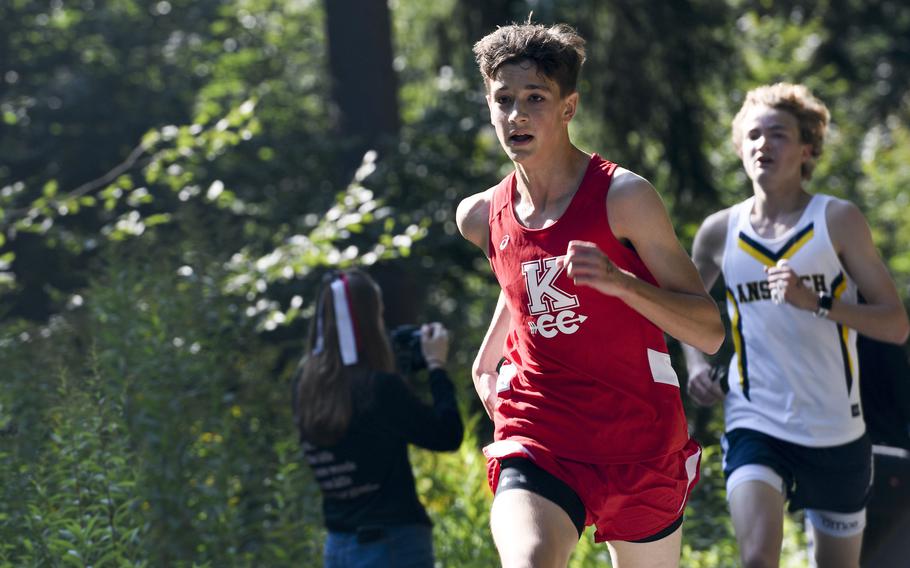 Another volunteer was Brenna Mack, a junior at Ramstein, and winner of the girls' varsity race. Mack, who finished with a time of 20: 47, has been helping sort clothes donated for the Afghan evacuees.
The ongoing pandemic continues to affect training, said Piper Parsells, a Kaiserslautern junior, who finished third.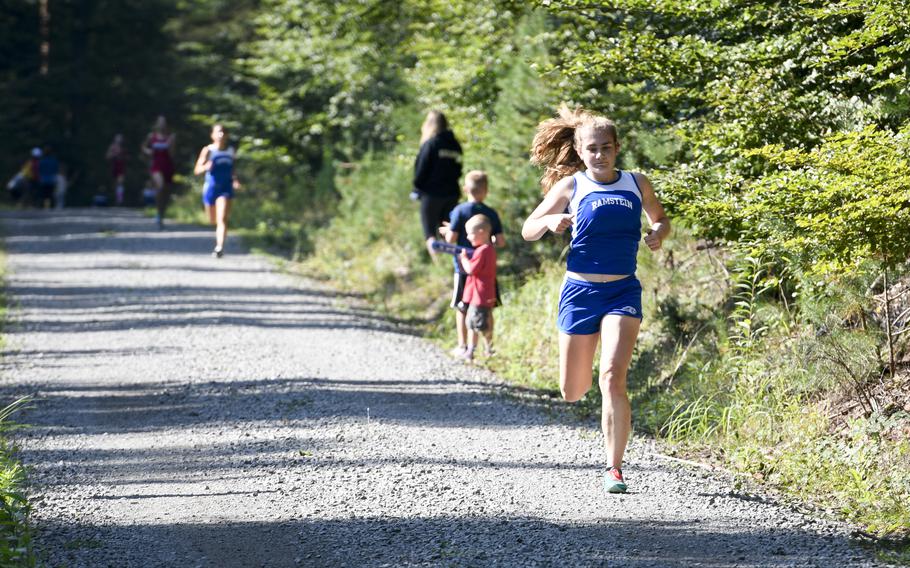 "There's not as much teambuilding," she said.
On her home course Saturday, she said she always enjoys the last stage of the race: "I love ending on the downhill slope."