Volleyball teams back on court, but in a different environment
by
Gregory Broome
Special to Stars and Stripes
September 9, 2021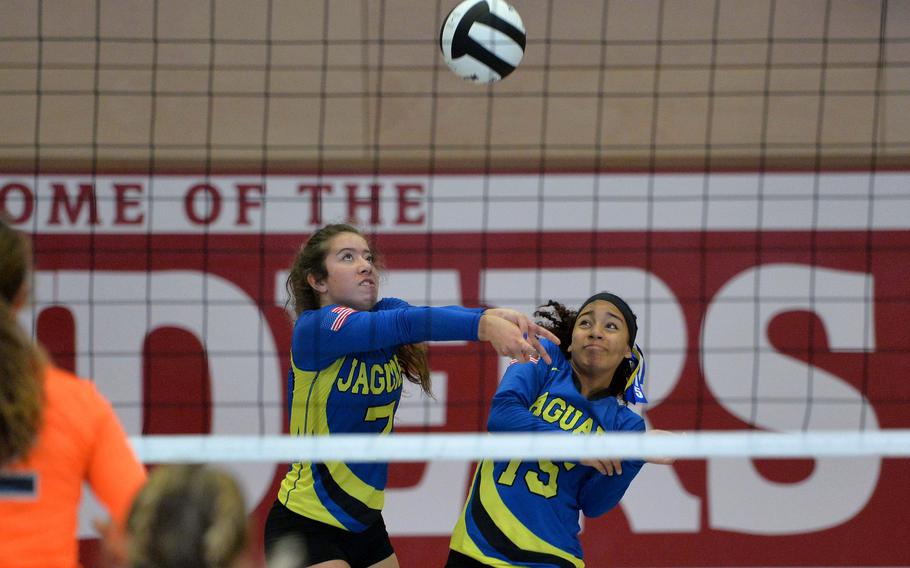 In some ways, the 2021 DODEA-Europe volleyball season is opening the way each before it has: a mixture of adversity and optimism, anxiety and anticipation, hard-won experience and raw promise.
But this season, scheduled to open this weekend at eight sites across Europe, is also, of course, unprecedented.
This fall season represents DODEA-Europe's return to action after COVID-19 brought an early end to the 2019-20 school sports calendar and canceled all but a handful of events in the 2020-21 school year.
The ongoing pandemic looms over this season, as well. International travel is drastically curtailed on the schedule and the possibility of cancelations will be ever-present. The status and format of this year's postseason, traditionally the highlight of the volleyball calendar as every team from across the continent gathered for one memorable tournament week, remains undetermined.
A certain level of uncertainty is an accepted cost of doing business in the military environment of DODEA-Europe sports, where players come and go with their sponsor's assignments and continuity is elusive. For coaches, the 2021 season brings a new degree of difficulty as they seek to balance chemistry-building collective exercises with necessary remediation for rusty and novice players.
"It's a tough choice to be made between individual skills and learning to become cohesive as a team," said Baumholder coach Matthew Martinez, whose program enjoys the relative luxury of three returnees from the school's 2019 squad.
Martinez said he's split that focus roughly evenly in camp with the hope of transitioning into more "game-type scenarios and situations" as the season goes on - and while live games step in to offer direct on-the-job training. But he added that it's important to upgrade individual players' abilities at the same time.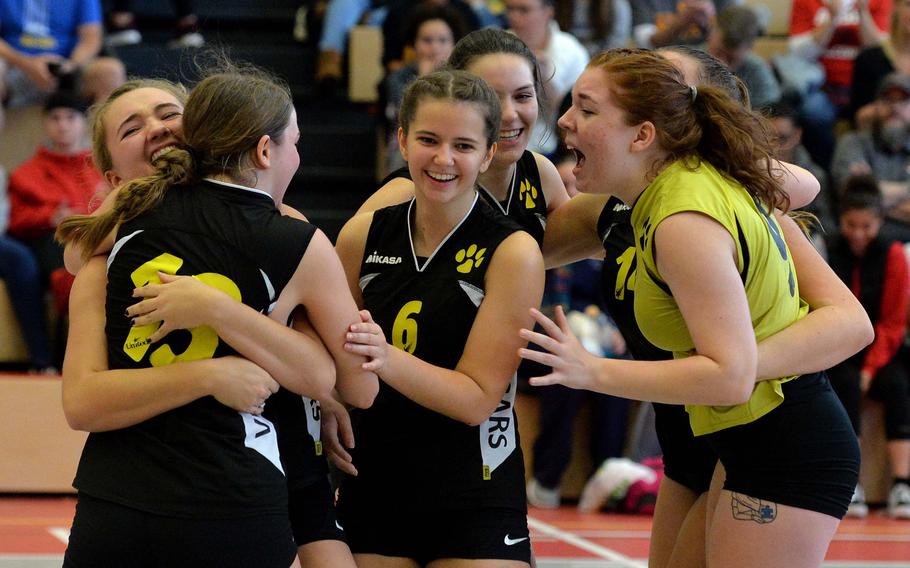 "It's always necessary to review and practice the basic skill sets," Martinez said.
Hohenfels coach Stephanie Schnabel, with just two players back from the 2019 Tigers, is tapping into the "great energy" provided by the group of underclassmen who have signed on this season.
"The players have been extremely excited to get back on the court and play as a team," Schnabel said. "That excitement has translated into a lot of hard work during practice."
Even DODEA-Europe's most stable and established programs have been profoundly changed.
Shawn McCarthy has coached Sigonella for 20 years, establishing the Sicily-based Jaguars as one of DODEA-Europe's elite programs. That consistent success stemmed from a culture in which proven players led each season's championship push while newer prospects steadily improved their games and capably assumed those roles when their time arrived.
"I have really enjoyed teams handing off skills and traditions from one year to the next," McCarthy said.
That isn't possible this season.
"We have been our own feeder program and have been able to maintain a fairly high level of play," McCarthy said. "Not having a team last year broke that feeder system."
Only one 2021 Jaguar participated in the 2019 European tournament. The "overwhelming majority" of the team, McCarthy said, is entirely new to the sport, but are keeping a "positive vibe" as they learn the basics.
Like their DODEA-Europe counterparts - like DODEA-Europe athletics itself - the Jaguars are simply thrilled to be in the game, however it might play out.
"Saturdays will be a challenge for us," McCarthy said. "But they will be opportunities for our squad to continue to learn, improve and have fun."