Dominant programs face each other on diamonds
---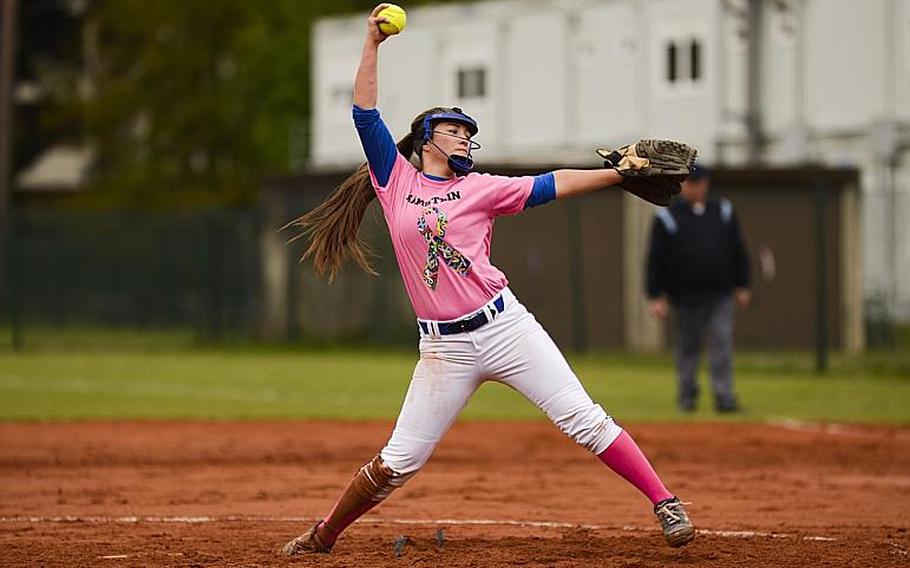 There's little left to be said about the ongoing rivalry that has come to define DODDS-Europe Division I baseball and softball.
Ramstein and Patch have played for both the baseball and softball titles each of the past two years, with Ramstein taking three of those titles.
The last time a team other than the Royals or Panthers have won the Division I softball title was in 2007, when Lakenheath beat Ramstein for the crown. The Royals have won five of the ensuing seven titles, with Patch interrupting their run in 2011 and 2014.
The two schools have dominated Division I baseball even more thoroughly. Patch and Ramstein have played in every championship game since DODDS-Europe introduced the sport in 2009. Ramstein won the first. Patch rattled off three in a row in response. Ramstein has won the last two.
That monopoly could easily continue this spring.
Both schools are undefeated on the baseball diamond, though Patch narrowly avoided defeat twice in beating Vilseck 5-4 and Kaiserslautern 5-2. The Royal softball team survived scares against Vilseck and Kaiserslautern in its 10-0 season.
The defending champion Patch softball team is the only one to enter this weekend's action with losses on its record. The Panthers were decimated by roster turnover over the summer and split doubleheaders with Vilseck and Kaiserslautern, though they're a perfect 4-0 in May so far.
Judging from both recent and more distant history, Saturday's baseball and softball doubleheaders at Ramstein will be previews of the May 23 Division I championship games, right down to the diamond on which they're played. A thorough sweep for any of the four teams involved will make that squad a clear front-runner to add another championship to their impressive archives. A less decisive outcome will keep the rivalry running at peak unpredictability.
The arrival of strong contenders from Italy and the lingering threat of Kaiserslautern and Vilseck might end the streak of Patch-Ramstein diamond showdowns this spring. Then again, it might not.
The Ramstein-Patch showdown is one of just a handful of softball and baseball games with divisional playoff implications this weekend, the second-to-last of the regular season.
In baseball, Vilseck will look for its first Division I wins of the season Saturday against a solid Wiesbaden team. The winless Baumholder softball team, meanwhile, will head east in search of a small-school triumph against Hohenfels and Ansbach on Friday and Saturday, respectively.
Twitter: @broomestripes
---
---
---
---