(Re)living the baseball dream in Germany
By
Stars and Stripes
September 18, 2022
---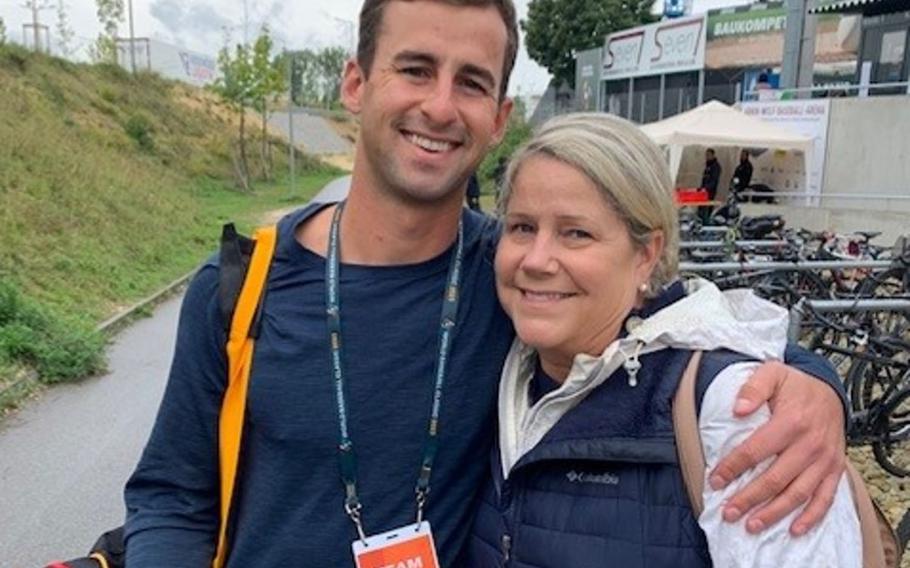 Dependents of U.S. military personnel around the world engage in all kinds of experiences they wouldn't have if they stayed in the United States.
Christopher Holba is currently taking part in a very specific and unique one: playing baseball with a chance to play in the world championships.
The 26-year-old was born in Stuttgart, Germany, while his father was in the Air Force. He's now a pitcher for the German national team that's competing in a World Baseball Classic regional qualifier in Regensburg.
"That's one of the great things about the U.S. military," Holba said in a phone interview Sunday a few hours before his team was set to play against South Africa. "By living overseas, it gives us the opportunities like this that we would never have otherwise."
This isn't Holba's first experience qualifying for a world championship in baseball. While the family was based at Ramstein for a year, Holba was a member of the Kaiserslautern Military Community Little League squad that played in the world series in Williamsport, Pa. Holba hit a grand slam in one of those games, though KMC lost all three times.
There are six teams in the qualifier that started Friday. Germany lost 8-1 to Great Britain on Saturday and dropped into the loser's bracket. It will now have to win three times over four days to be one of the two teams that qualify for the WBC in Japan in March. All the action is being shown live on the WBC site.
Holba, a reliever who didn't pitch in Saturday's loss, expects he might Sunday night. The German team, like most of those participating, has a mix of some who played professionally in the minors or majors in the States along with those who have played in other countries or compete in local leagues.
"It's a good mix," Holba said of his team's roster, which also includes other Americans with ties to the U.S. military.
Holba played for East Carolina University and last pitched in the St. Louis Cardinals minor league system. He was released after suffering an elbow injury that he's spent much of the last year recovering from.
He said he views playing for the German national team as potentially a last chance to give his baseball career another shot.
"And I really enjoyed my experience living in Germany," he said. "That's why I wanted to play on this team."
Holba said he's also been pursuing a pilot's license and plans to join the Air National Guard. His brothers Nicholas and Alexander are already following in his father's footsteps. Bob Holba retired as an Air Force colonel.
"My No. 1 goal is to fly for the Air Force," Holba said.
Until then, his top goal is to keep the ball from flying out of the ballpark while he's on the mound.
---
---
---
---