We want you: Railroads are hiring
By
Special to Stars and Stripes
July 26, 2022
---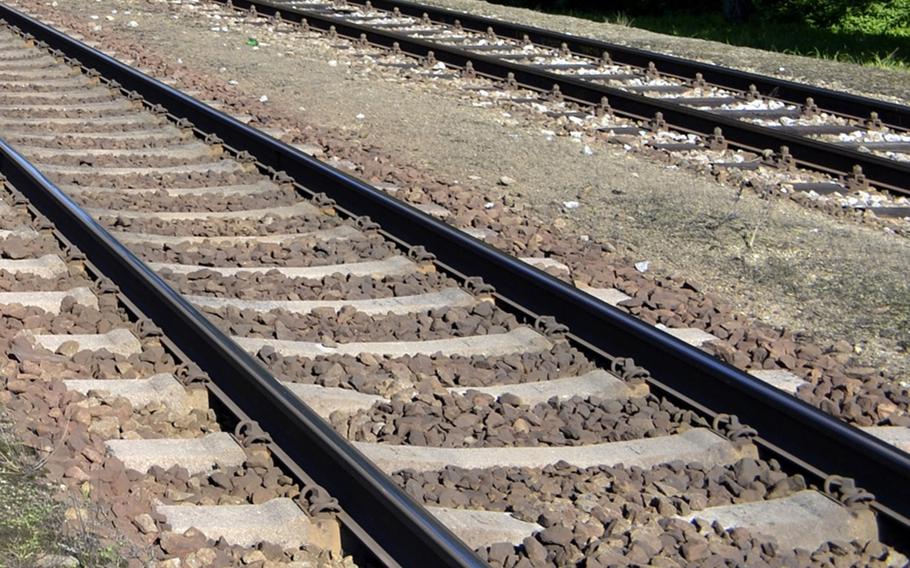 The U.S. freight rail industry, which owns and maintains some 140,000 miles of track and plays a critical role moving goods, maintains a deep and storied history with the military and its people.
To this day, railroads haul raw large equipment like tanks and materials used to manufacture military products. Partly because of the similar skill sets required for serving in the military and railroads, the industry is also home to many military veterans.
Recent developments underscore the important connection. In 2021, Omaha, Neb.-based Union Pacific received a gold medallion honor by the HIRE Vets Medallion Program, a U.S. Department of Labor initiative that focused on vet hiring and retention.
Just last month, Florida-based CSX grew its partnership with veteran service organization Blue Star Families, which operates in communities across the nation so that military families "can always feel connected, supported, and empowered to thrive." CSX became the lead sponsor of the capital area chapter, which serves an outsized role in the Washington, D.C., region given the large number of military personnel.
Indeed, positive stories abound. BNSF Railway says one out of five employees is a veteran. Norfolk Southern, now headquartered in Atlanta but with operations across the eastern U.S., is a fixture on G.I. Jobs magazine's list of "Top 100 Military Friendly Employers."
With supply chains still strained from increased goods purchasing over the past two years, however, railroads need more employees to keep goods Americans depend on moving. The reality is that railroads must provide service at a level their customers demand and expect — and this starts with recruiting and retaining more workers. The largest U.S. railroads have job openings spanning functions and regions.
The industry is emboldened in its belief that veterans are particularly well-suited for a career in railroading and are emphasizing to military leaders, Congress and VSOs to strengthen ties with railroads to put more vets in quality careers. Understanding the unique challenges veterans face, the rail industry stands ready to help by providing purpose, quality pay and benefits and a sense of belonging.
Importantly, railroads focus heavily on on-the-job training and many roles do not require a college degree. Most railroads maintain training academies that allow prospective employees to immerse themselves in railroading functions and terminology.
Moreover, Class I freight rail employees earn an average of $135,700 annually in wages and benefits. The average Class I freight railroad employee earns total compensation higher than the average compensation of industries that employ 94% of U.S. workers. And, layered atop a military retirement program, rail workers pay into the solvent Railroad Retirement System instead of Social Security. That's why many rail employees come from generations of railroaders that understand the value of the robust compensation and long term benefits of the system.
In 2020, more than 500,000 beneficiaries received $13.5 billion in benefits from rail retirement, often viewed as a more stable system than a Social Security system more prone to political headwinds.
Despite moving record levels of certain products in recent years, railroads continue to face many of the same pressures other parts of the supply chain are experiencing. Labor shortages in particular complicate transportation networks.
Fostering firmer footing over the long-haul means recruiting and retaining skilled employees. We hope those who are wearing or who have worn the uniform will consider the railroads as a career. Together, we can help move America forward.
Ian Jefferies is president and CEO of the Association of American Railroads.
---
---
---
---