A path to knowing, helping teens in military families
By
Elena Ashburn, Catherine Mäder and Matthew Oh
Special to Stars and Stripes
April 21, 2022
---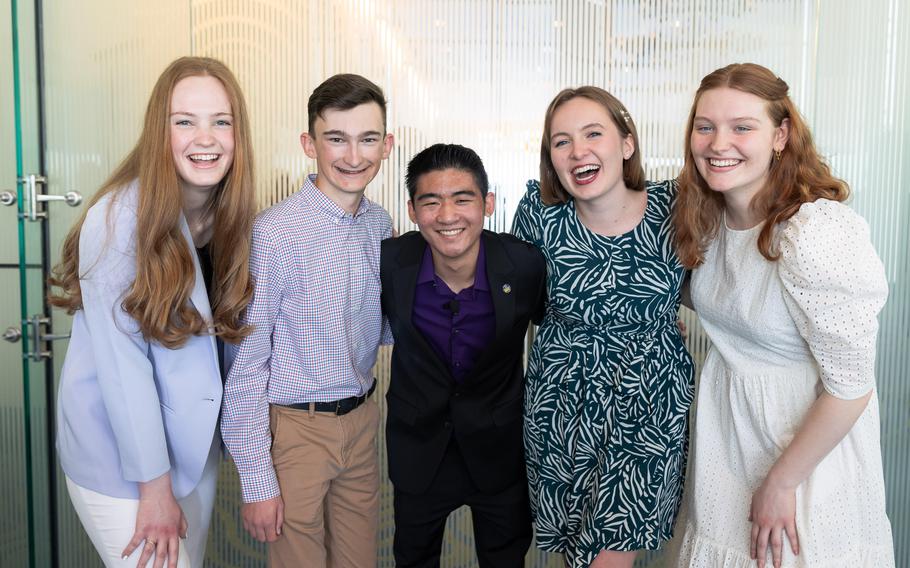 As children of America's soldiers, sailors, airmen, Marines, guardsmen and guardians, we are familiar with countdowns. The clock is always ticking in anticipation of receiving the orders that will send us to a new unfamiliar location, the return of a beloved parent after months of deployment, the first day at school where once again we will be the "new kid," and even the day where our parent will finally hang up their boots and we will settle down in a "forever home" for the first time.
By now, everyone has heard the Department of Defense stats. We move a lot, six to nine times between our kindergarten and high school graduation years. Our parents deploy or go away for long stretches, six to 12 months at a time. But while those are just stats to the civilian world, that is who military kids are. It is part of our identity.
The life of the military teen is full of excitement — the chance to see the world, form diverse networks of friends, and gain wider perspectives are priceless opportunities for which we are deeply grateful. But when we hit the teenage years, we aren't the cute little kids waving American flags rushing to greet their soldier parents that you see in viral videos anymore. Beneath the perfect portraits of pride sometimes lies a sea of struggle and sacrifice.
By the time we founded Bloom: Empowering the Military Teen (www.bloommilitaryteens.org) during our sophomore year of high school, we were tired of just sitting around and waiting for our countdowns to expire. We saw the silent suffering of many in our communities, and committed to using our experiences to lift up others. In April 2020, we launched a website and social media content designed to elevate the stories of military teens. After a perfect storm of pandemic-induced free time and a convenient sale for Wix website premium plans, we set forth with friends from past duty stations to create an online community of kids just like us. If nothing else, we wanted to ensure that our peers knew that they weren't alone.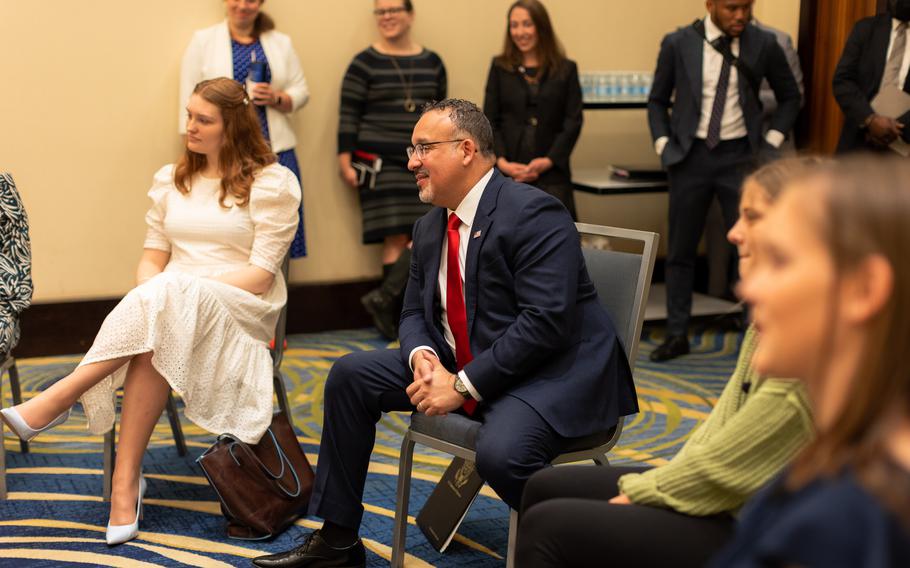 The seeds for Bloom: Empowering the Military Teen were planted as a blog, but it has grown far beyond that. We still post several new articles written by our team of teen writers every week, about topics like rebuilding relationships after lengthy deployment separations, supporting a parent's struggle with post-traumatic stress disorder, moving constantly, and transferring credits to a new school. But recently we have expanded to projects beyond our internet community of Bloomers. Our mission of uplifting, connecting and highlighting the voices of teens in our community has been at the center of our projects and progress.
In 2021, we teamed up with the National Military Family Association to learn more about the needs of our community. We surveyed over 2,000 military teens and found that 65% of respondents plan to join the military and serve. That says so much about the legacy of service. But unfortunately, many military teens reported struggling with their mental well-being; 87% of military teens surveyed reported low or moderate mental well-being as measured by the Warwick-Edinburgh Mental Well-Being Scale, both of which are points of concern. About 36% of military teens revealed they were experiencing food insecurity. Our survey confirmed what we already knew: Many military teens need help.
The key to supporting military teens lies within the communities in which they reside. It is teachers, coaches, counselors, principals, superintendents, program directors and policymakers who are on the front lines of improving well-being within our demographic. But real change isn't possible without taking the time to learn from us and listen to our stories. We need more than just our community wearing purple shirts once a year; we need to be heard.
That's why we are partnering with NMFA to bring you the "Community Guide to the Military Teen," a one-stop-shop for everything about military teens. Written entirely by military teens, it explores some of the challenges of military life and provides solutions. It includes one-of-a-kind artwork and firsthand accounts from MilTeens all over the globe, from Germany to Colorado to South Korea to Virginia. The goal of this guide is to help anyone who interacts with or supports military teens to gain a deeper understanding of our experiences and lifestyles. Understanding builds empathy, and empathy builds positive change.
If you want to understand the military teen, listen to what we have to say. After all, many of us are the force of the future.
---
---
---
---