Complete the mission on funding to fight climate change
By
Special to Stars and Stripes
April 7, 2022
---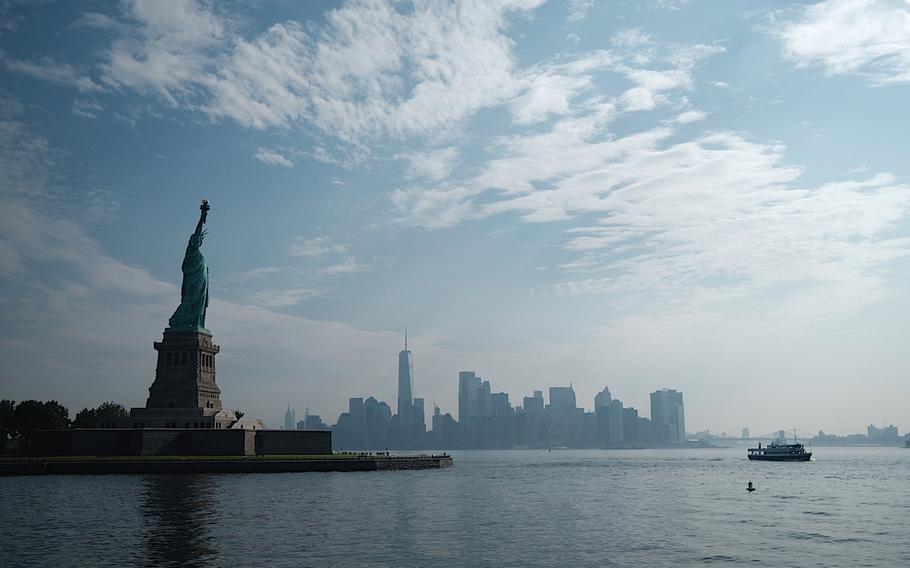 Complete the mission on funding to fight climate change
By John Castellaw
Special to Stars and Stripes
My primary focus over the last 50 years has been helping ensure America can defend against threats, whether emanating from the deserts of the Middle East, the waters of the South China Sea, the cold desolation of the Korean Peninsula, or the dreary realm of the former Soviet Union. To see how climate change is making that defense harder, one need look no further than the data to understand the impact and the harm climate change poses to our nation's future. The United Nations' Intergovernmental Panel on Climate Change, one of the world's leading authorities on climate science, just released a report that tells us "it's now or never" when it comes to addressing climate change while ensuring our energy security.
The assault on Ukraine has heightened the importance of gaining energy security by moving away from fossil fuels. The war has focused attention on realities — domestic oil and gas production is near record levels, yet gas prices fluctuate wildly. The oil and gas industry, instead of stabilizing the market to strengthen our energy security, is sending $88 billion to shareholders through buybacks and dividends while leaving over 9,000 leases idle. But in the end, our energy security will not be achieved by drilling for more oil and gas — it will be built by investing in homegrown clean energy from wind and solar.
Given our crisis situation, it's imperative that Congress acts. State and local governments cannot do it alone. National and, indeed, global action is required. We need to make serious investments in energy security to protect our nation while growing jobs at the same time. In late 2021, the House of Representatives passed $550 billion in investments to address the climate crisis and increase our energy security, delivering on President Joe Biden's promise to tackle climate change. It's time for the Senate to act and join with the House and the president to enact meaningful legislation to address the causes and impacts of climate change while also increasing our energy security.
And it's not just about energy, every second that passes without climate action, Americans face real costs — an estimated $4,700 per second, minimum, based on recent trends. The U.S. Office of Management and Budget assessment on climate risk exposure projects these numbers will rise, costing our nation $2 trillion each year by the end of the century.
However, that estimate leaves out the impacts of climate change on other critical areas related to our national security. We must also take immediate, bold action to avert the worst impacts of climate change on our ability to respond to and defend against external threats.
Investing in clean energy will not only achieve energy security and reduce costs, but it will also protect our nation's health. The American Lung Association found that in addition to protecting our environment, bolstering our nation's clean energy transition could save an estimated 110,000 lives and $1.2 trillion in health costs over the next three decades. These are real benefits for countless communities across the United States, particularly minority and Native communities that have been disproportionately affected by pollution from fossil fuels.
These investments will have the added benefit of creating millions of jobs. Already, 3 million Americans are employed in clean energy industries, including wind, solar, and clean vehicles. By investing aggressively in clean energy, we can add jobs in all 50 states, while addressing the climate crisis with the urgency it deserves and helping our nation achieve energy security.
The evidence is clear, and our nation cannot afford to wait any longer for climate action. We have a path forward to address the climate crisis; Congress and the president must pass the $550 billion in climate and clean energy investments to secure America's future for generations to come.
John Castellaw, a retired U.S. Marine Corps lieutenant general and former U.S. Central Command chief of staff, is an Advisory Board member of the Center for Climate and Security.
---
---
---
---